Year in review: Ciena's 6 biggest announcements of 2019
As we close out another year (and the decade), let's look back at some of the biggest Ciena news and announcements from 2019.
By any measure, 2019 was a year to remember for Ciena. As the undisputed leader in the optical market, Ciena extended its advantage on the back of our 400G technology and set the stage for the jump to 800G.
But 2019 wasn't only about optical, as we focused on helping our customers create a more dynamic and intelligent network through the Adaptive NetworkTM. That meant news that covered packet/IP, submarine, our Blue Planet software automation platform, and a host of customer announcements.
So let's jump into the top Ciena news from 2019: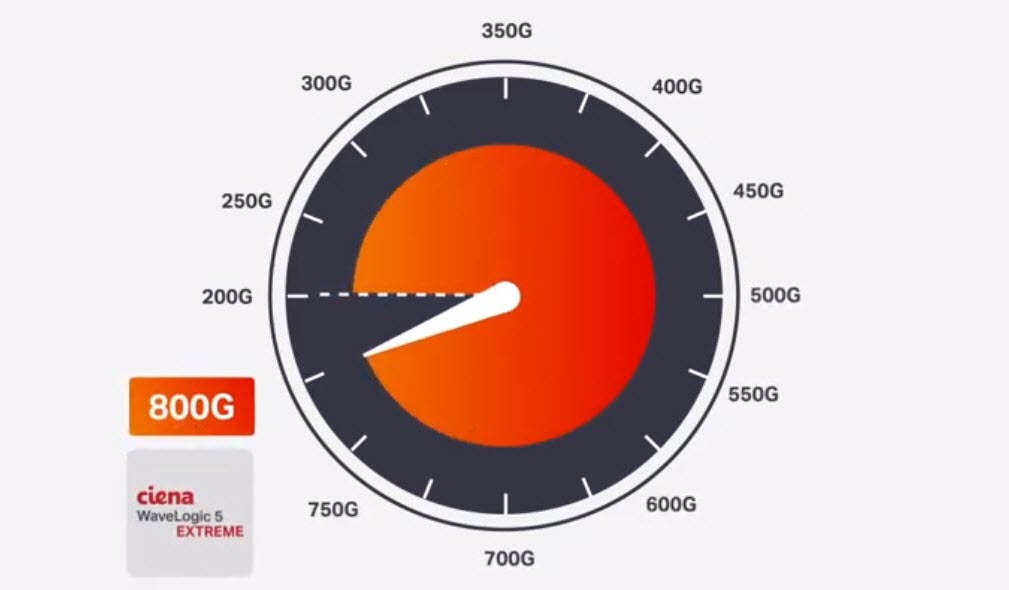 Back in February, Ciena unveiled WaveLogic 5, the latest generation of our WaveLogic coherent technology. Already the only vendor that that was shipping 400G technology via WaveLogic Ai, the new WaveLogic chipset brings 800G to the table via WaveLogic 5 Extreme, extends 400G to transpacific distances, and brings coherent optics to more applications, including pluggables, via WaveLogic 5 Nano.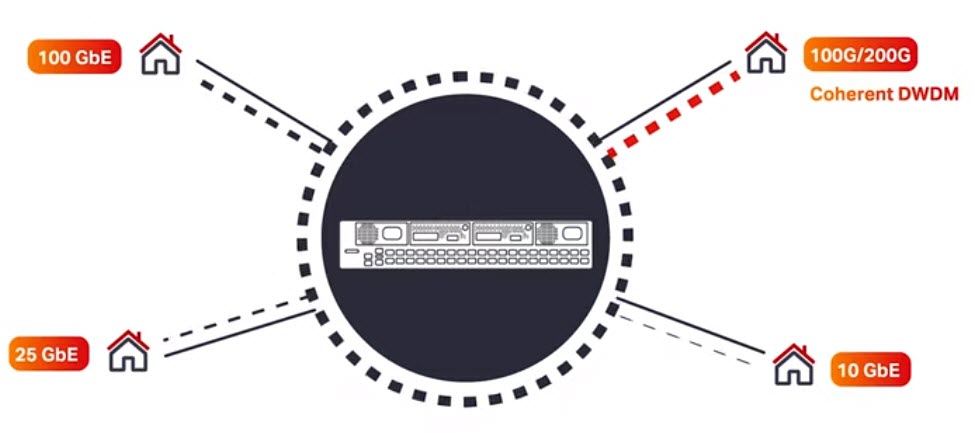 Also in February, we introduced the new 5171 platform, which integrates high-density aggregation with high-capacity temperature hardened coherent optics in a modular, scalable two rack-unit device. Leveraging Ciena's WaveLogic 5 Nano coherent pluggables and our Adaptive IPTM, the 5171 combines packet and coherent optical technologies in a dense state-of-the-art platform that is also deployable in an outside cabinet. To learn more about the new 5171, watch this Chalk Talk video.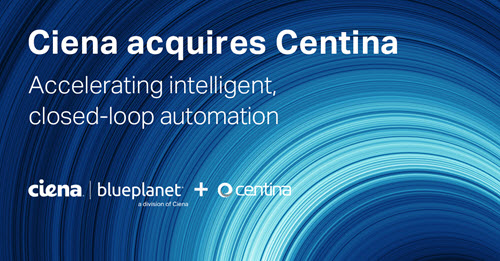 In October, Ciena announced the intent to acquire Centina, and the acquisition closed in November. Centina, a leading provide of service assurance analytics and network performance management solutions, was integrated into our blue Planet division. The Centina acquisition, which followed our Packet Design and DonRiver acquisitions in 2018, added a final piece to the Blue Planet puzzle, adding multi-domain, multi-layer service assurance to the portfolio.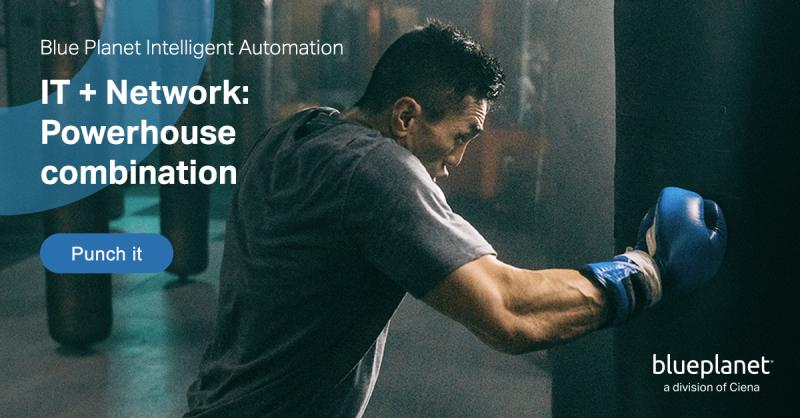 The above Centina acquisition was the icing on the cake for a growing Blue Planet software business that had been in the works since Ciena first acquired Blue Planet (via Cyan) back in 2015. In 2019, Blue Planet came into its own, becoming a more independent division of Ciena, and unveiling several new solutions that included Inventory and Network Synchronization solution (INS) and Proactive Network Operations.
Lots of customer news
A clear indicator to Ciena's big 2019 was the wide variety of customer announcements in the year.
One the high-capacity optical front, Internet2 selected Ciena's WaveLogic 5 enabled 800G for it's R&E network, AT&T announced an industry-first 400GbE deployment, and Colt announced an upgrade of its Colt IQ Network to enable 400G and flexible grid.
For our Blue Planet division, new customers included Vocus, FiberLight, and Cologix.
BT (data center interconnect), Deutsche Telekom (encrypted lambda), and Telia Carrier (Open Optical Line System) highlighted a strong year in the EMEA region, while announcements with Bharti Airtel (photonic control plane), Jio (Transport SDN), BSNL (5G ecosystem), Rakuten (mobile network backbone), and SK Telecom highlighted our continued growth in India and Asia-Pacific.
We announced multiple customers for our GeoMesh Extreme subsea solution, including SEA-ME-WE 5, Telstra, and IMEWE, and even proved that we could take 500G transpacific
Ciena awards and recognition in 2019
And finally, any good year deserves some recognition, and 2019 one of multiple awards and recognitions for Ciena. Light Reading named Ciena the Leading Lights' Company of the Year, and Best Data Center Connect Vendor at the NGON & DCI World Awards. At MEF'19, WaveLogic 5 was the Technology Solution of the Year in the Optical category.
Blue Planet took home a Fierce Innovation Award in the BSS/OSS category for its new Proactive Network Operations solution, as well as a TechTarget Network Innovation Award.
But more important than all those awards is the feedback from our customers. On that front, Ciena once again was the clear leader in the annual IHS Markit Service Provider Optical Vendor Leadership Survey.
So that's it for another year, and the decade. We'd like to thank all our customers and partners for an amazing 2019. We know that you trust us with your most critical network infrastructure, and we look forward to a great 2020 and beyond.
PS – as our thanks to you, make sure you get our 2019 Holiday eBook Bundle before it's gone. From DCI to subsea to network automation, it's 6 great ebooks from our experts in one easy download.