Build networks for life
Sustainable connection without compromise
The challenge
Residential networks must meet surging customer demand, enable the next wave of applications, and bridge the digital divide.
Our approach
Ciena leverages a rich hardware, software, and services ecosystem that is open, modular, and scalable.
The benefits
You can optimize network costs, maintain a competitive edge, and deliver long-term sustainability.
Video
Fiber Broadband Association awards
In 2023 we won the Community Impact Award for demonstrating how network operators can leverage disaggregation and virtualization to push network access closer to the user and thus deliver and scale capacity where needed. Previously in 2022, we won the Game Changer Award for demonstrating how a city can implement a next-generation broadband network using an open, optimized, and highly scalable cloud-based solution.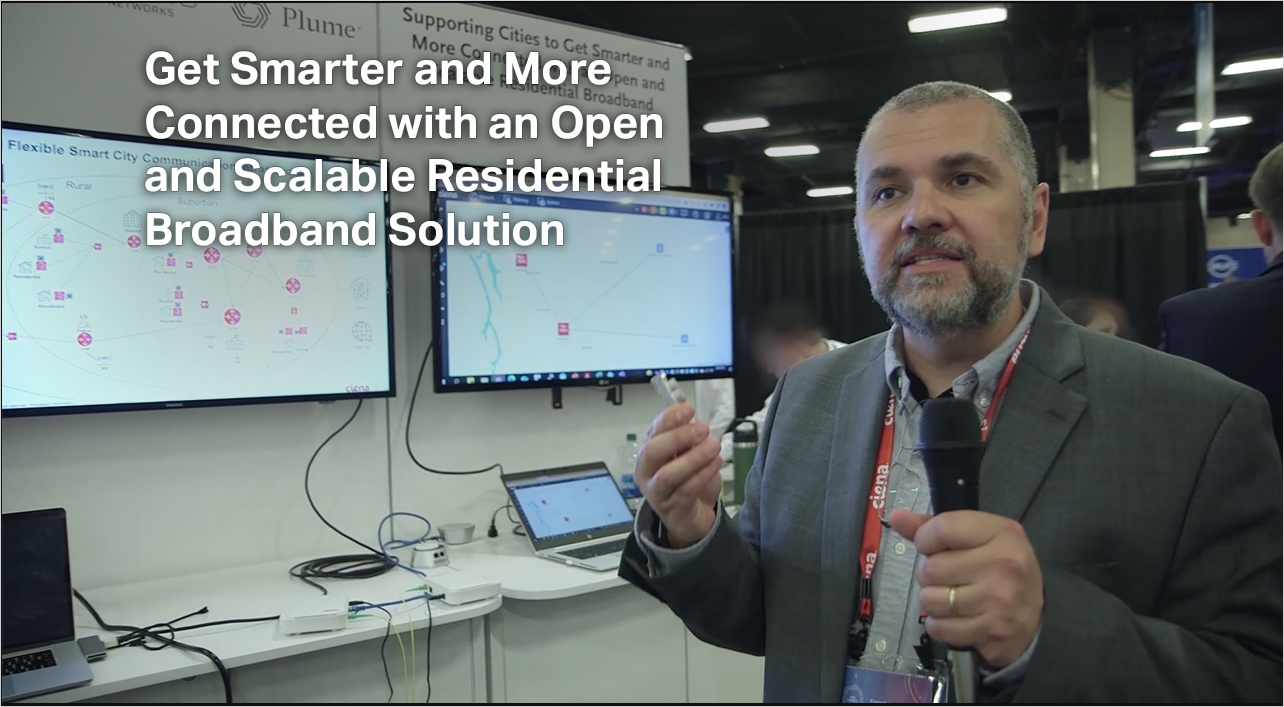 Our broadband technology and services
SCALABLE NETWORK
Coherent routers
Our coherent optical and XGS-PON pluggable technology and routing and switching platforms support existing and emerging opportunities.
INTELLIGENT AUTOMATION
Blue Planet® Intelligent Automation
Accelerate your digital transformation by streamlining lifecycle services and manage constantly changing operating environments.
Learn more
MULTI-LAYER CONTROL
Manage, Control and Plan (MCP)
Our MCP Applications provide analytics, software control, and automation—integrated in a single interface—to optimize multi-layer network resiliency and performance.
Learn more
Ciena Services
We leverage decades of expertise and innovation to help you build, operate, and improve your network and achieve your business objectives
Learn more