Partners
Ciena Partner Network Ecosystem
Collaborative
Collaborate with Ciena and other partners in the CPN ecosystem to enable joint success and deliver exceptional outcomes to customers.
Specialized
Specialize your path to success in the CPN ecosystem program and get rewarded when you maximize your unique business strengths​.
Empowered
Empower your business with valuable sales and services training, enablement, and market intelligence resources.
At Ciena, partnering is specialized, collaborative and empowering
The CPN ecosystem is designed to engage and reward a diverse range of partner types for doing what they do best, including offering value-added services, branded solutions and specialist expertise.
Join the Ciena Partner Network ecosystem
The volume of data is exploding, end-user demands are skyrocketing, and legacy systems are struggling to keep up. Networks require a transformational change. Ciena is delivering the next-generation network with the Adaptive Network. Join the Ciena Partner Network to deliver the future of networking to your customers.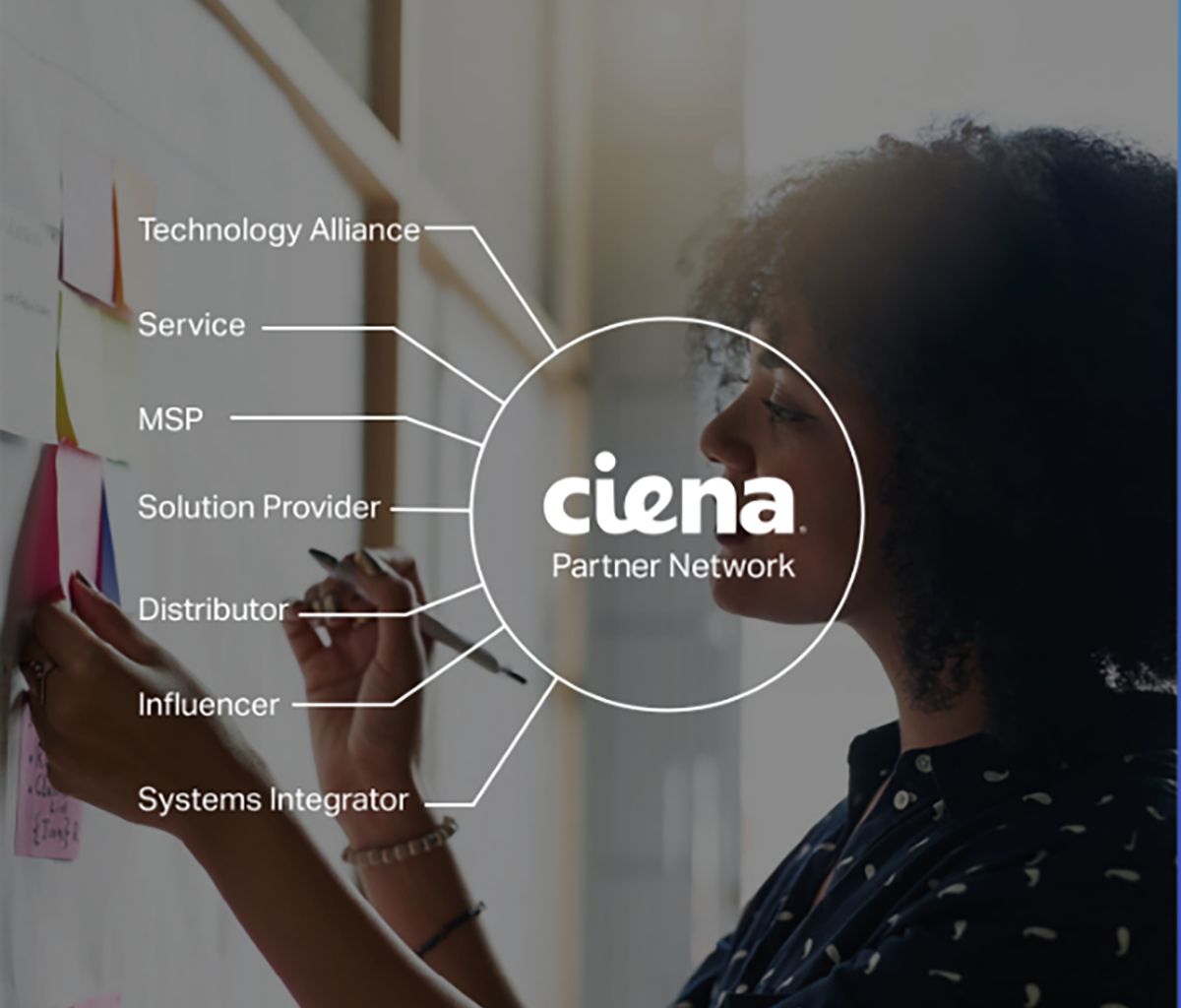 A unified partner ecosystem
The Ciena Partner Network ecosystem (CPNe) program features a robust ecosystem promoting collaborative selling to drive exceptional customer outcomes. CPNe partners join forces to holistically deliver the products, guidance, and support to meet the needs of today's customers. At Ciena, we recognize that partners may have multiple go-to-market business models. The CPNe program is purpose-built to provide flexibility for various business models.
Your portal to a successful and productive partnership with Ciena
For current Ciena Partner Network ecosystem members, the Ciena Partner Portal provides the tools, content and support you need to grow your Ciena business.