Rely on an experienced, trusted partner to modernize your network
A direct path to achieving your business objectives
The challenge
Your network infrastructure underpins business growth. Any changes must be well planned to ensure you meet business objectives, minimize disruption, and maximize ROI. Having an experienced partner to guide you is critical to ensuring success, even when we're not part of your network.
Our approach
Are there a few trouble spots in your network or are you thinking of a comprehensive network transformation? We collaborate with you leveraging your business insights and our transformation experience. Our team combines data analytics and tailored automation tools with our proven methodology to ensure an effective network transformation that meets your desired outcomes.
The benefits
We eliminate the guesswork and minimize risk, shrinking the time it takes for you to deliver the quality experience your customers expect. By ensuring you have the most agile network engineered to your current and future business needs, we focus on helping you drive revenue growth and meet sustainability goals.
CIENA'S TRANSFORMATION METHODOLOGY
Five steps to a successful network transformation
Ciena's five-step network transformation process takes a comprehensive view of your business strategy, priorities, and goals and creates and executes a plan to ensure you minimize disruption and maximize ROI. Learn more about our Transformation Methodology.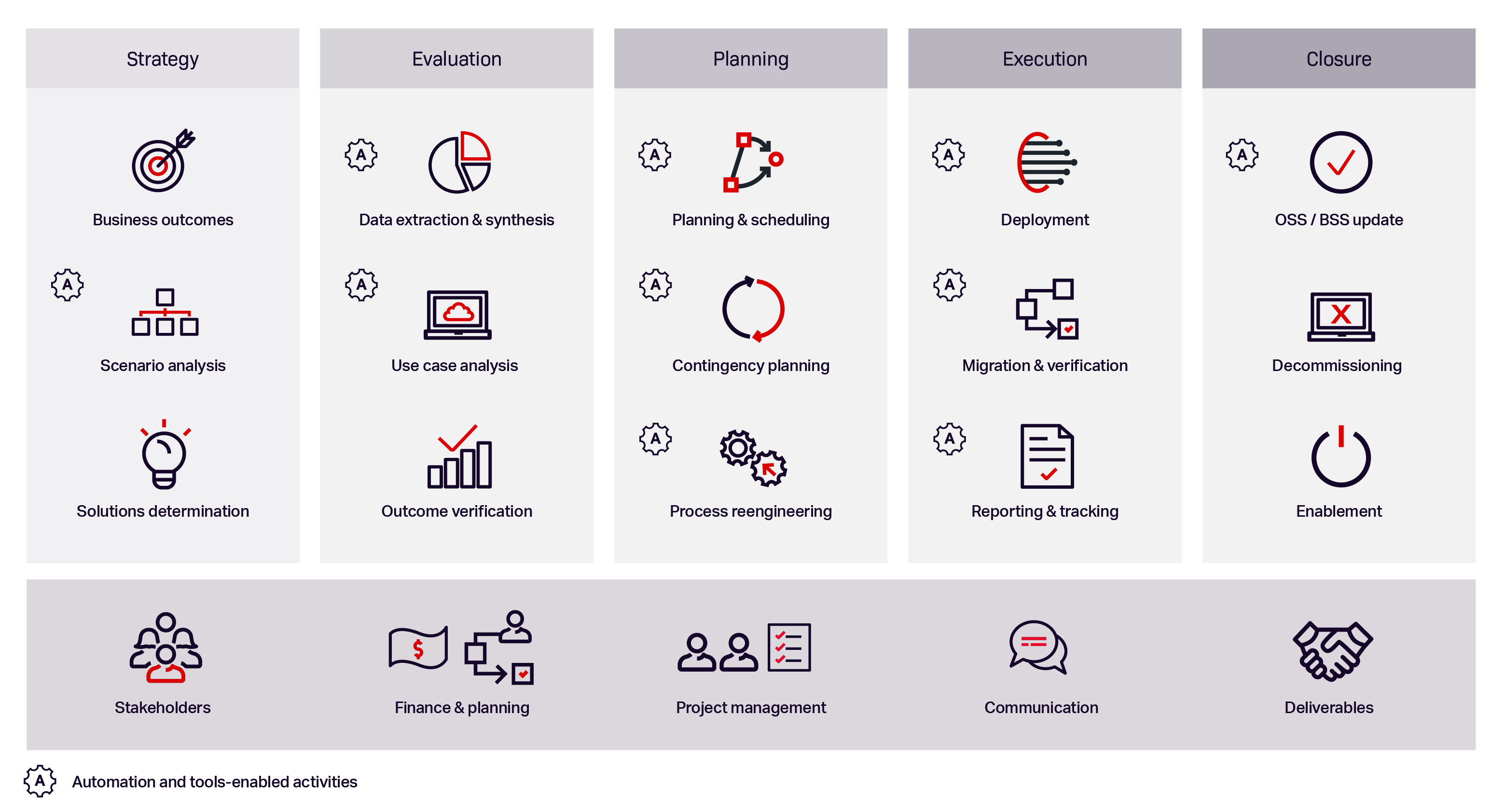 Our network transformation services
Ciena Services
We leverage decades of expertise and innovation to help you build, operate, and improve your network and achieve your business objectives.
Learn more
[F]or the mission-critical services we provide to public emergency communication sectors, such as NG-911… we are assured of utmost network reliability.