Predictions: Ciena CTO Steve Alexander looks at the future of networks in 2020 and beyond
Ciena's CTO Steve Alexander discusses key trends that will shape the industry in 2020 and beyond including, 5G, edge computing, and AI.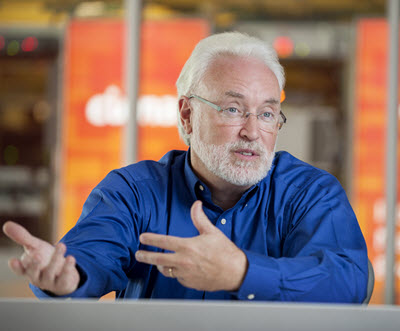 From 5G mobile to 800G wavelengths, 2020 promises to be an exciting year for network operators and their customers. And what better person to delve into the network technologies and trends of 2020 than Ciena's Steve Alexander.
Steve is Ciena's Chief Technology Officer (CTO), he's an IEEE Fellow and and widely regarded as one of the founding fathers of modern DWDM technology -- but most importantly, he's always a great interview.
So as we start a new year (and a new decade), I sat down with Steve for a conversation about what he sees for the future of next works in 2020 and beyond. Our discussion covered a range of topics, from edge compute to video streaming to 5G to network automation.
Click below to hear our full conversation, and to hear more insights from our experts, customers, and partners, visit the Ciena Network Insights Podcasts page.