2019: Our favorite pictures from the last year
Enjoy our favorite pictures from 2019 that highlight what we love about life at Ciena.
It has been a great year at Ciena, filled not only with exciting announcements and accomplishments, but also team building, community service projects and fun. Nothing highlights this to me better than the pictures that our employees share with us.
You can see them throughout the year on the Ciena Facebook page or Instagram account, but in case you missed them below are my favorite pictures from 2019 that show what is great about #CienaLife.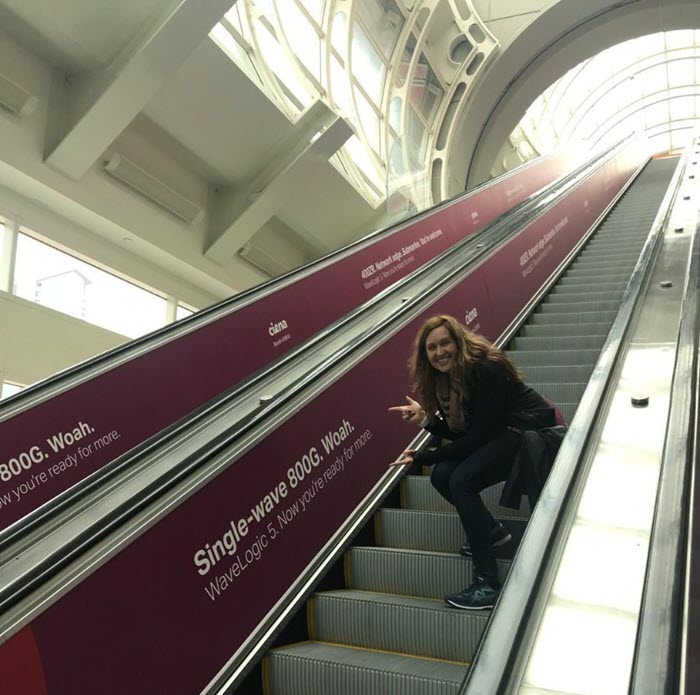 Our team always looks forward to the annual OFC conference, but this year Paulina Gomez really couldn't wait to get there to share with everyone the news about the recently announced WaveLogic 5.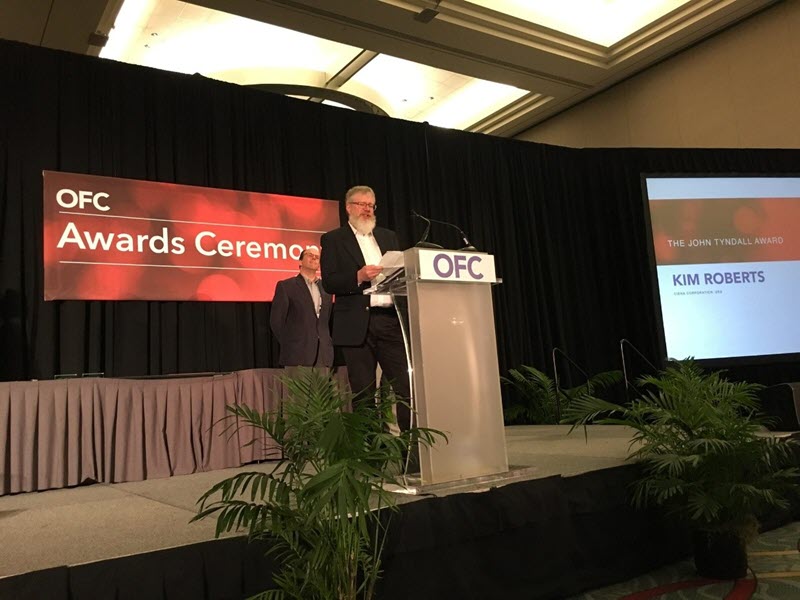 WaveLogic 5 wasn't our only excitement at OFC 2019, Kim Roberts, Ciena's Vice President of WaveLogic Science, was also presented with the Optical Society (OSA) and the IEEE Photonics Society's 2019 John Tyndall Award. He was recognized "for pioneering contributions to the development of practical coherent communication systems." Roy Rubenstein, of Gazettabyte, took an in-depth look at the career and talents of this networking industry pioneer, which you can learn more about here.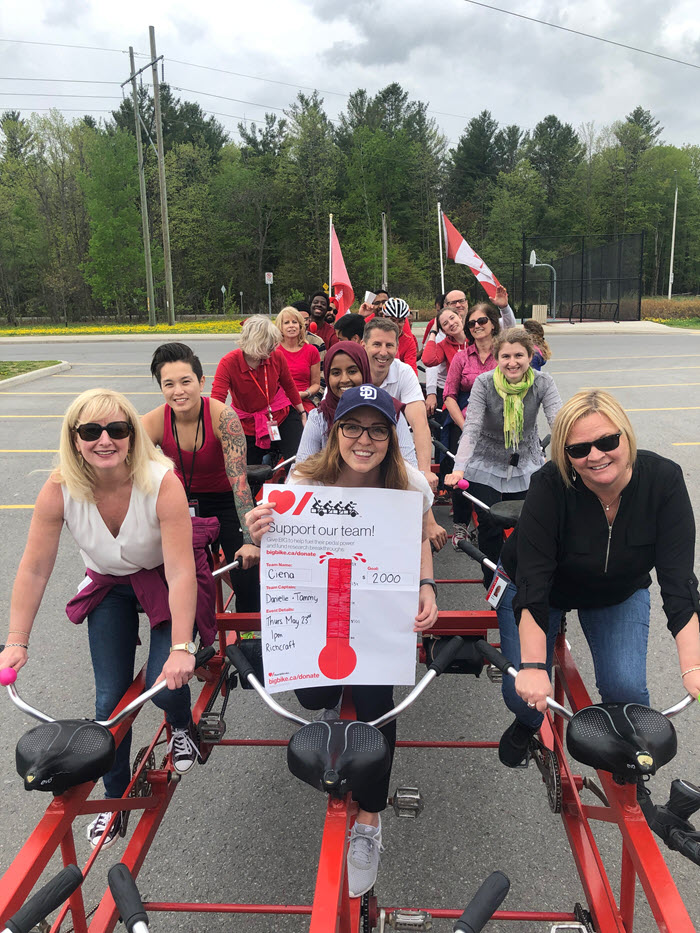 We love getting to see all the good our teams around the world do for their communities. Here is the team in Ottawa when they participated in the Big Bike Ride, it wasn't only fun, but they also raised over $3,000 to support the Heart & Stroke Foundation.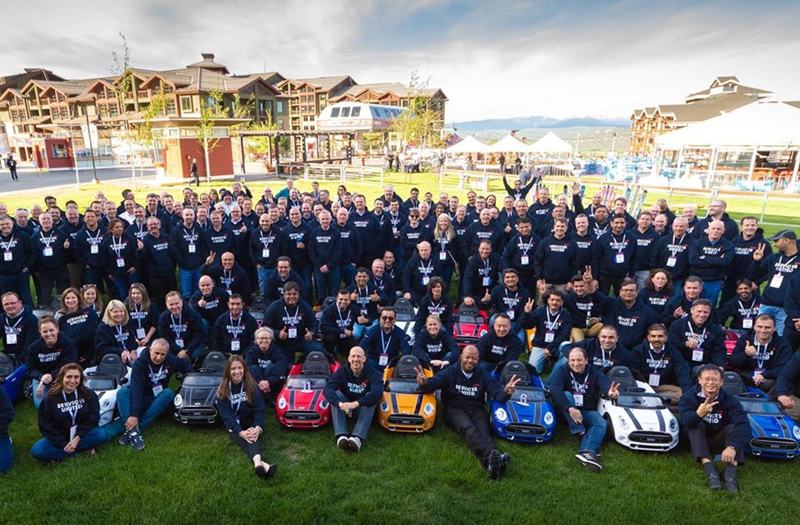 At the 2nd annual Services United event held in Park City, Utah earlier this year the Services leadership team joined up with AngelWish to support local terminally ill children. The children benefited from 20 Mini Coopers the leadership team built together.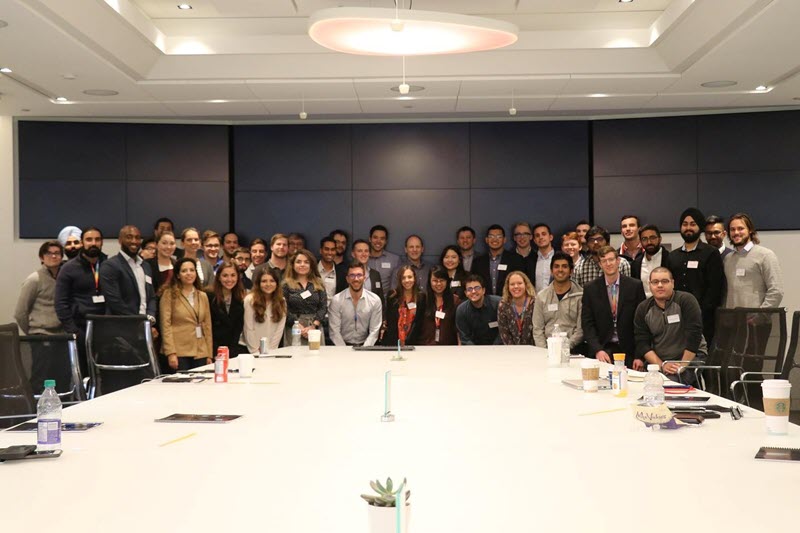 During our first Ciena Next global forum, early in career colleagues from around the world came together to get inspired by all things Ciena. Our future is bright!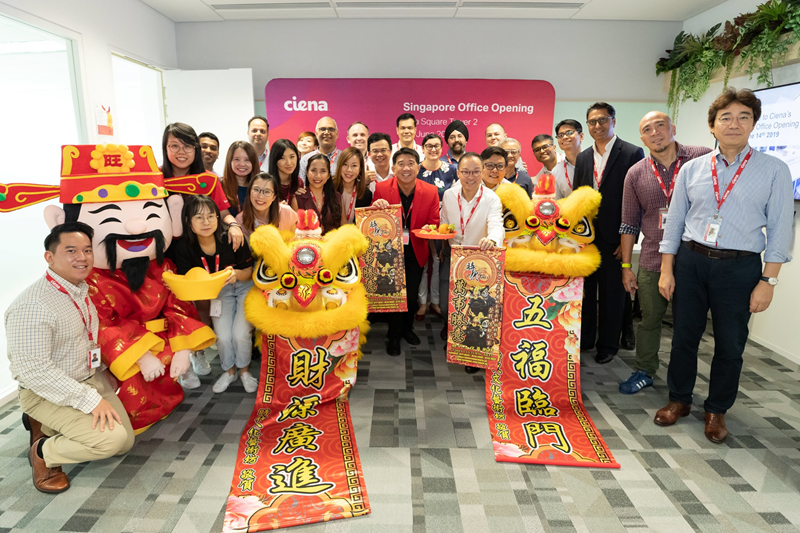 Here is the team celebrating the official opening of Ciena's new office in Singapore. Ciena's Rick Seeto, VP and GM for the Asia-Pacific region, and Dion Leung, Regional Managing Director for Asia, officiated the opening and hosted our customers and partners to a reception in the new office. The opening was blessed with good fortune by two lions that performed a traditional lion dance. And as the Singapore team would say – Huat Ah!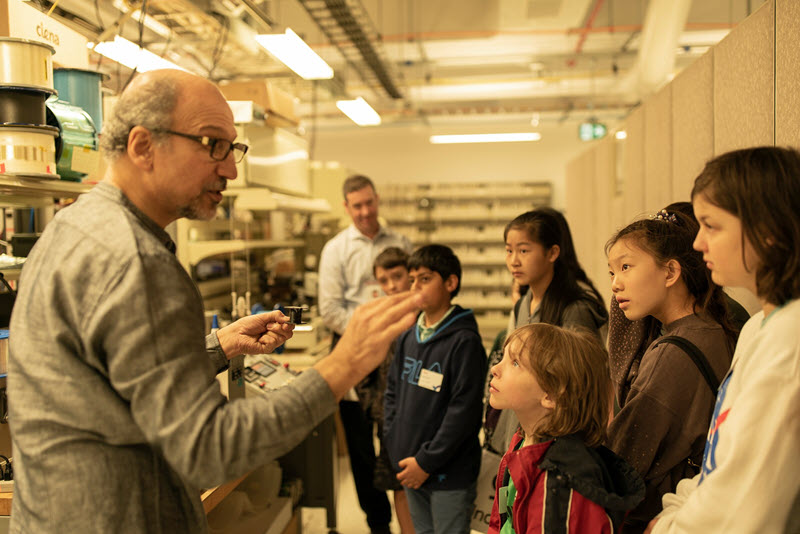 Spreading the love of science and technology is important to us at Ciena. A great example of this is when the Ottawa team a hosted this group of bright students from the St. Andrew School who were participating in the NASA Cubes in Space program. The team worked with them as the students chose Ciena's fiber optic cables as part of their cube experiment to test the suitability of fiber use in space. The students even got to travel to Virginia for the successful rocket launch of their experiments. We are excited to see what they will do next!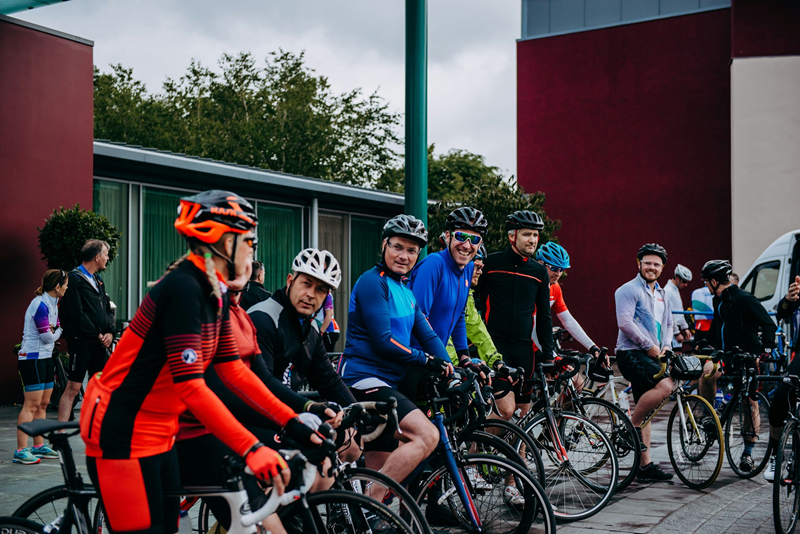 Thank you to all our partners and employees who participated in the Ciena Partner Charity Bike Ride held in the UK to benefit KidsOut. It was a fantastic time spent with our partners in the Malverns for a great cause.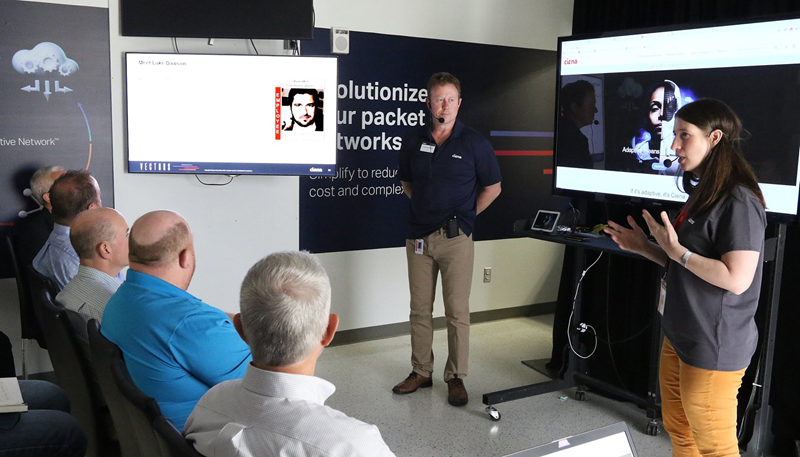 Here is a little peak at Vectors 2019 (one that is safe to share). At this unique five-week event, we offer our customers a backstage pass to our R&D labs in Ottawa, a chance to meet our engineers and developers, and the opportunity to catch demos of Ciena's latest technology and solutions.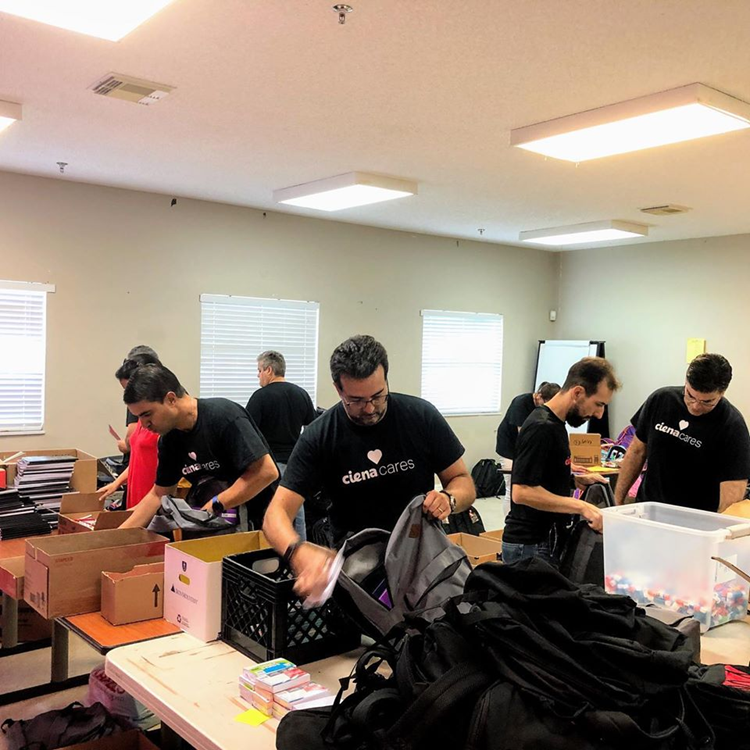 To help those getting ready to go back to school, the Miramar staff and families volunteered with Children's Home Society of Florida. They helped stuff over 500 backpacks with school supplies.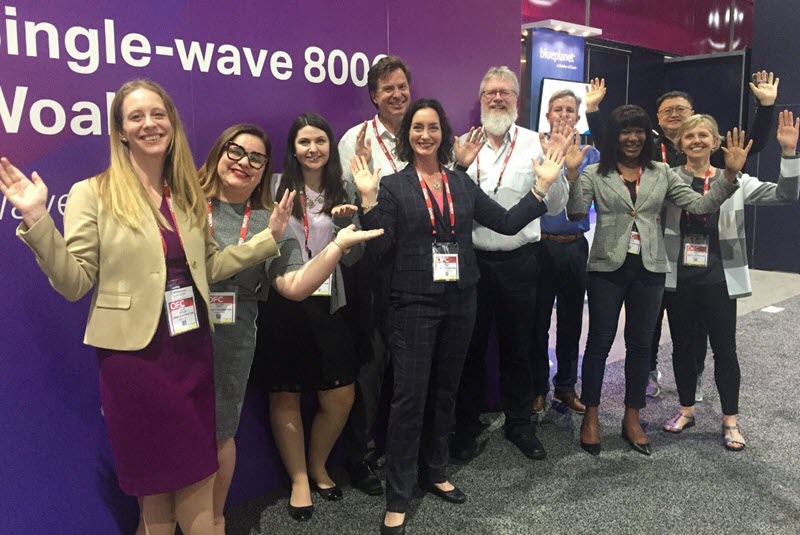 Here is another favorite from OFC, members of our team got together and took some time to celebrate International Women's Day.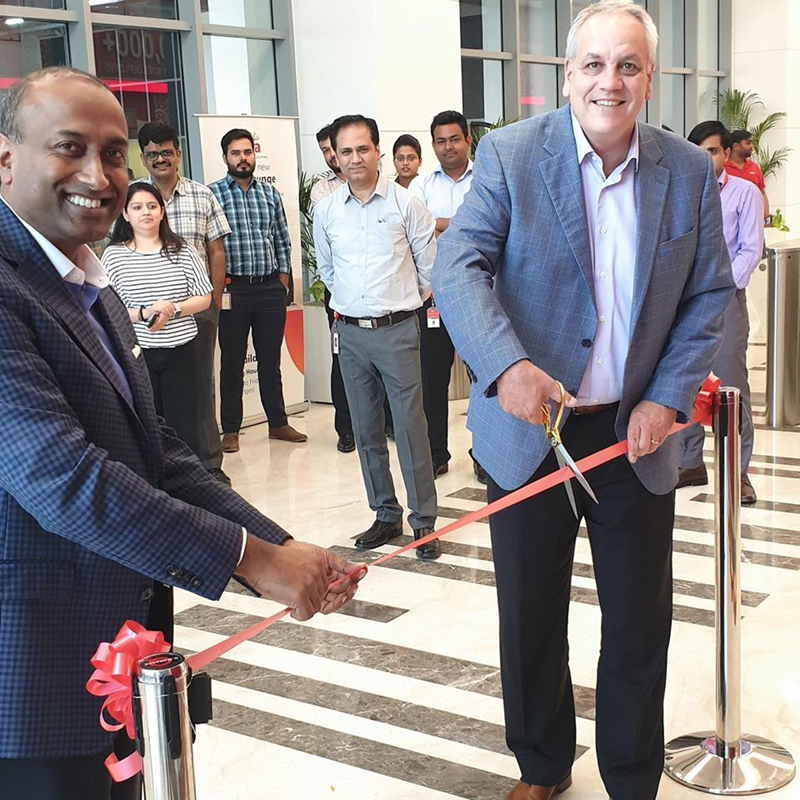 Scott McFeely, Ciena's Senior Vice President of Global Products and Services and Rajesh Nambiar, the Chairman and President of Ciena India, unveiled the new Innovation Wall at our offices in Gurgaon. This space honors our patent recipients and the innovations they have enabled. Congratulations and nice work to all the patent holders!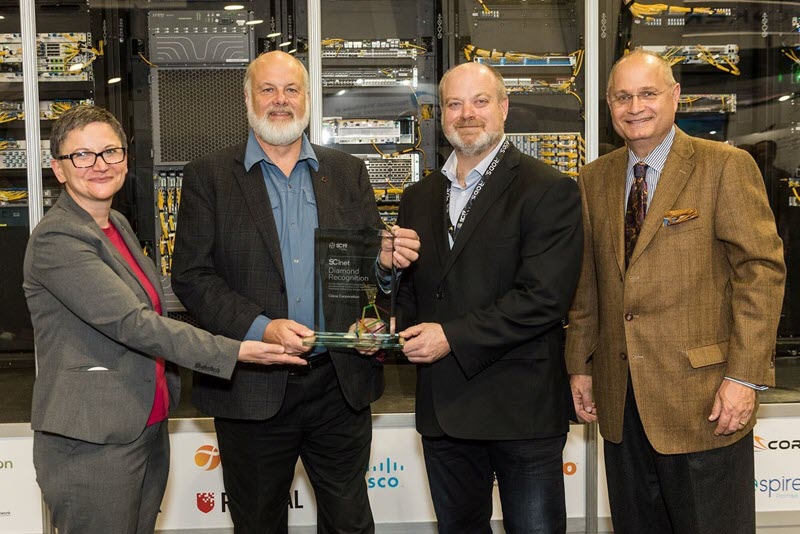 Achieving an industry first in research and education networks, Internet2 carried live 400GbE traffic across 1367 miles (2200km) between Chicago and Denver to support the bandwidth demands of the SC19 conference which took place from Nov 17-22. With this groundbreaking demonstration, Ciena, CenturyLink, Internet2, and Juniper Networks were recognized at the SC19 opening gala celebration with the Spirit of Innovation award for their significant role in advancing networking technologies in support of revolutionary applications and experiments. Learn more about this milestone.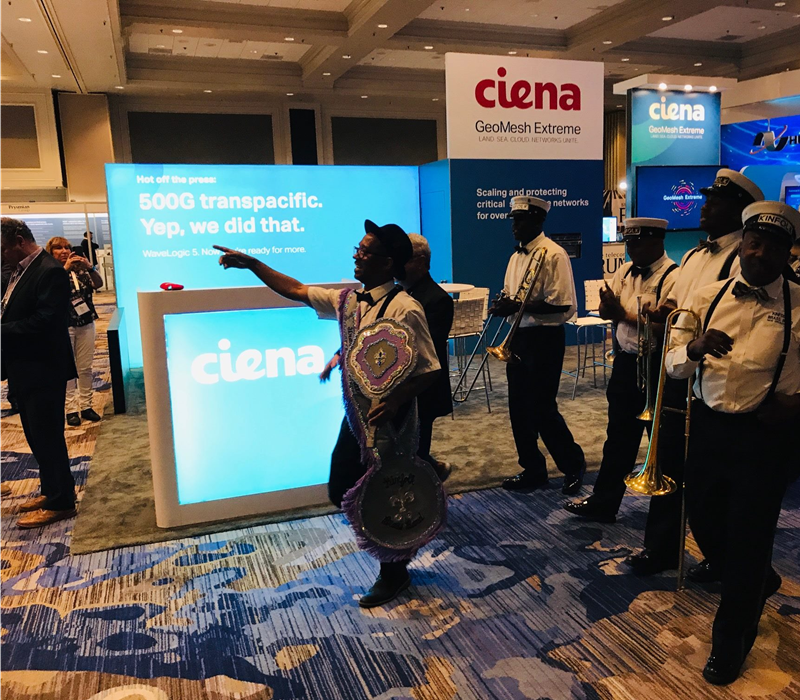 SubOptic 2019 started off with a second line that went right by our booth.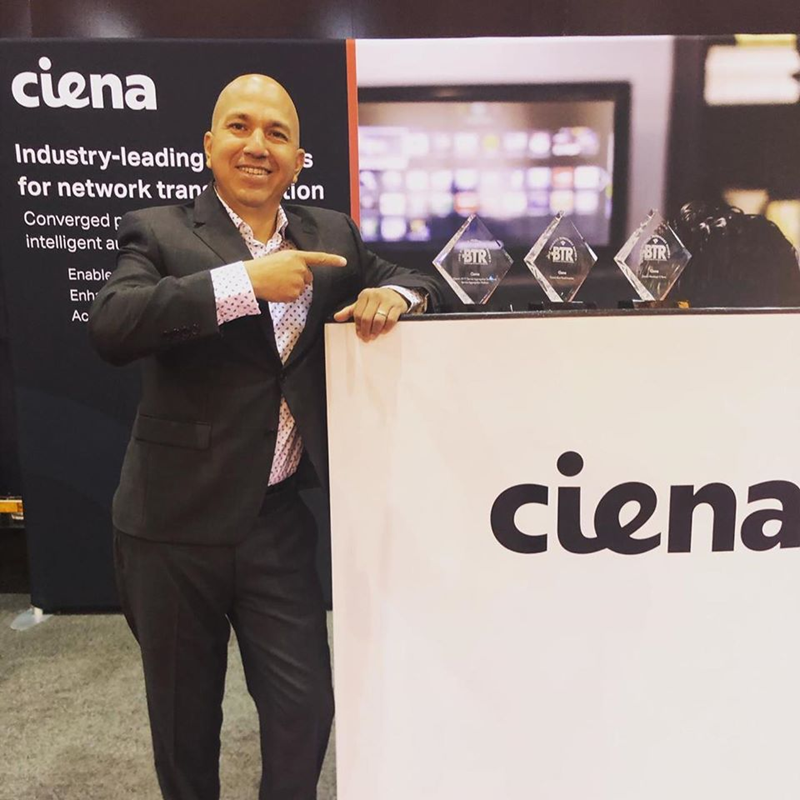 Congratulations to the team for taking home three BTR Diamond Technology Review Awards for Ciena's 5171, WaveLogic 5 Nano and Blue Planet Inventory! These awards recognize the top products for the cable industry.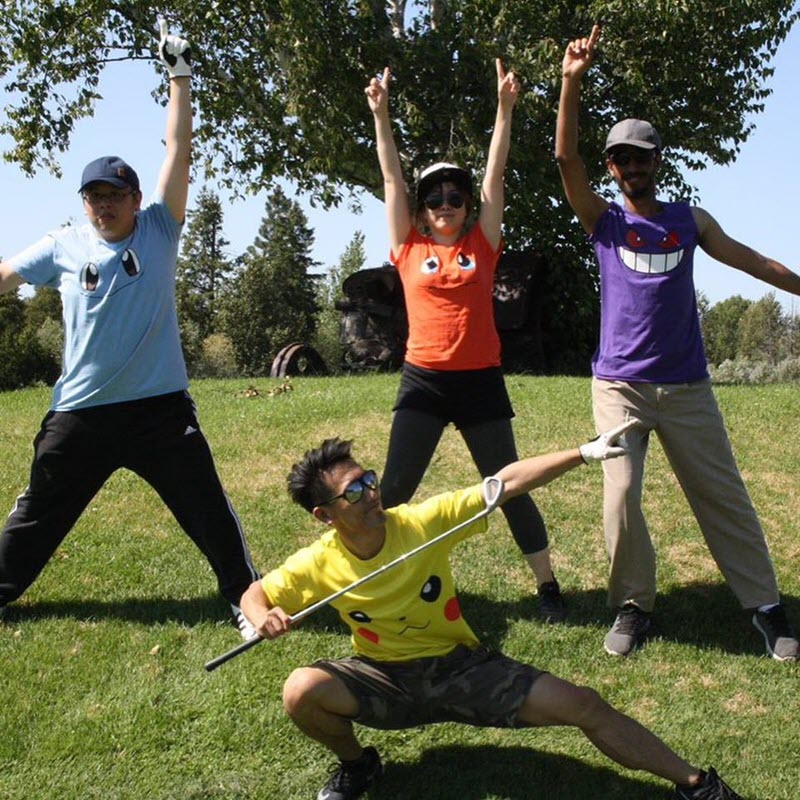 We love seeing all the fun (and fundraising) that happened at the annual Ciena Ottawa Golf tournament.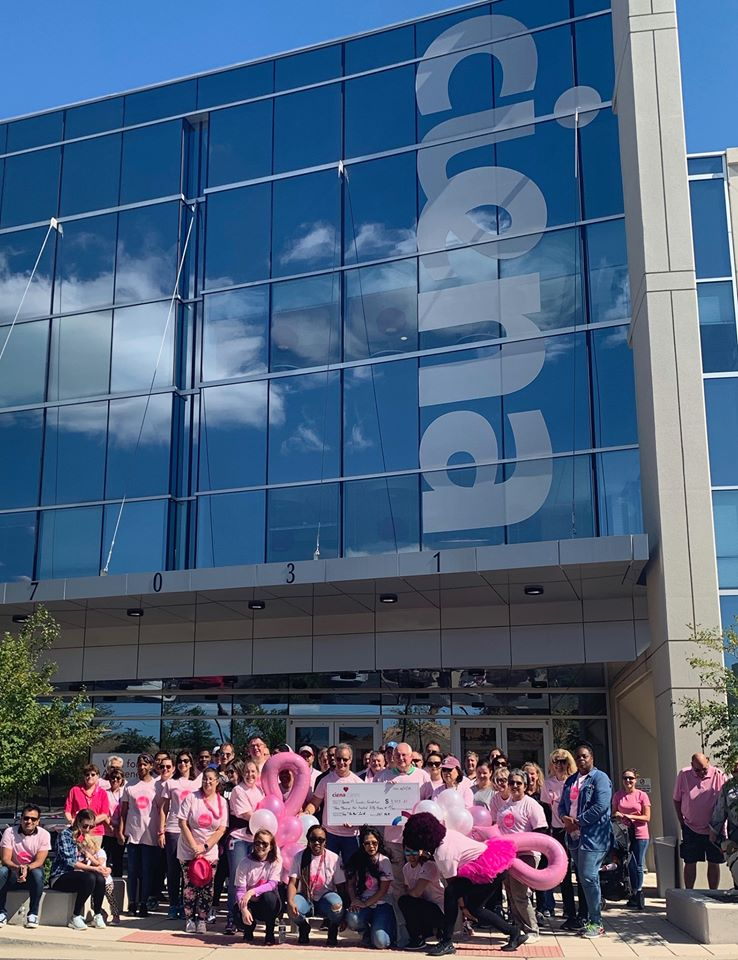 The Hanover Office's 5th annual Walk for Awareness raised $3,480 for the Donna M. Saunders Foundation, which will help women dealing with breast cancer.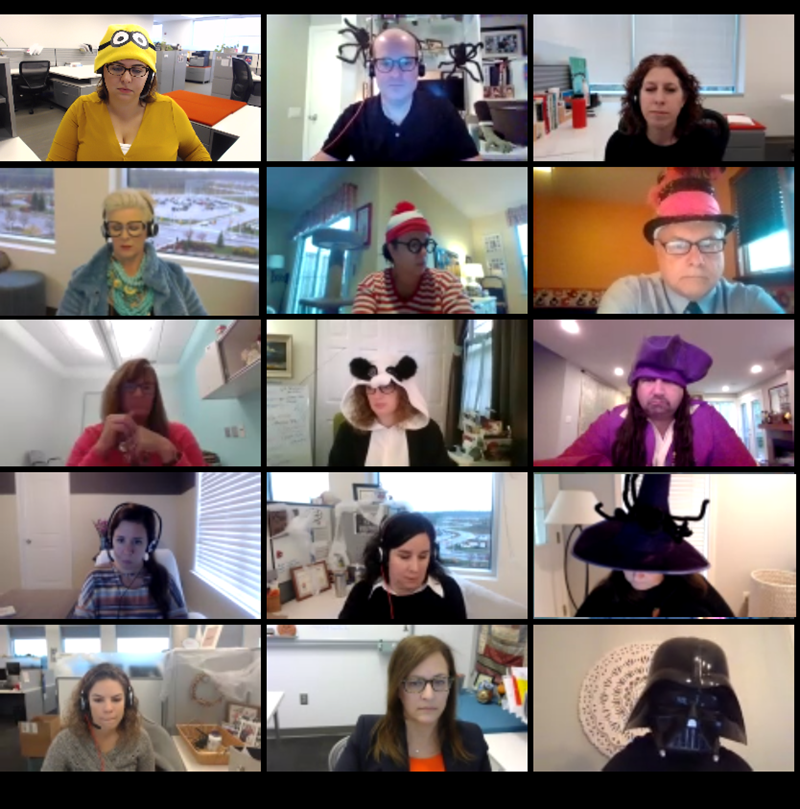 At Ciena we know how to mix fun with business! I love this screenshot of our Human Resources team on Halloween.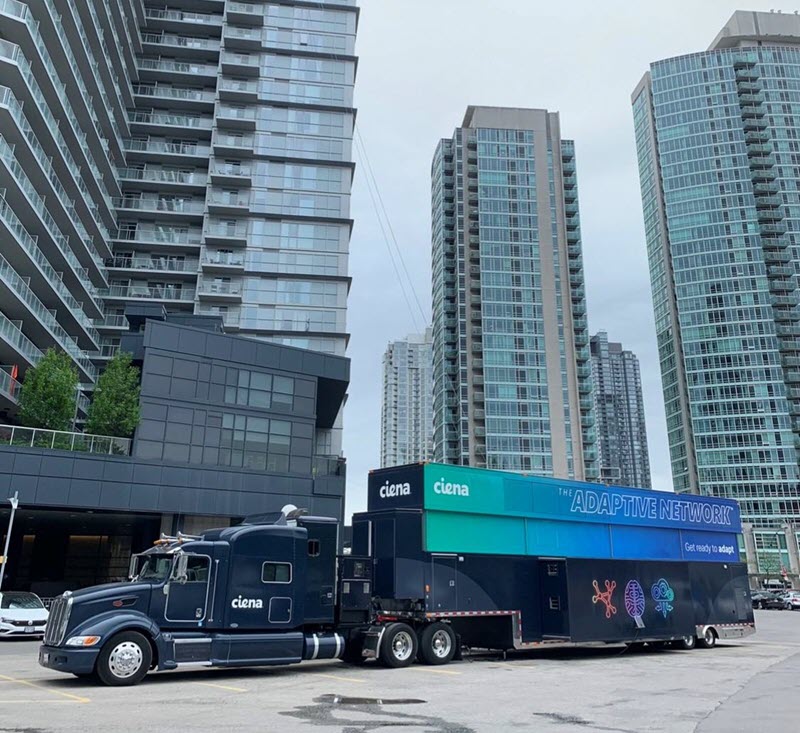 Did you see on Innovation Lab on the road this year? If not – we hope to see you in 2020!