Year in review: Ciena's 8 biggest announcements of 2018
As we close out another year, we look back at Ciena's biggest news and announcements of 2018.
Another year has come to an end, and most of us are (hopefully) just returning from taking a well-deserved break before ramping back up for what promises to be an eventful 2019 in the telecom and tech industry. But before we accelerate into 2019, let's take a look back at a great 2018.
Each year we put together a list of our biggest news and announcements from the past year (here's our 2017 list). Our 2018 list reflects many of the hot technologies and topics that were the focus of our industry and our Ciena customers over the last year. And all of them are wrapped around the concept of the Adaptive NetworkTM, a new approach Ciena unveiled in 2018 that expands on autonomous networking concepts to transform the static network into a dynamic, programmable environment driven by analytics and intelligence: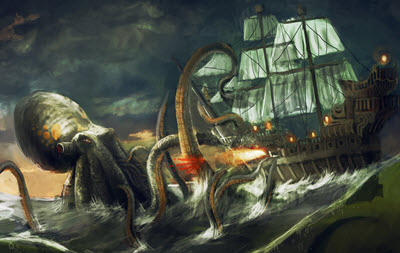 In January, we announced enhancements to Ciena's GeoMesh Extreme submarine solution (which gave us the unforgettable Release the Kraken unveiling in 2017), including the addition of L-Band capabilities and the ability to operate on TE SubCom's industry-leading L-Band web plant system, nearly doubling the information-carrying capacity of a submarine cable.
Submarine cable operators also benefit from Ciena's advanced Blue Planet MCP solution that allows for managing the Ciena C/L-Band SLTE and TE SubCom C/L-Band wet plant from a single, unified management platform for a seamless, end-to-end, best-in-breed Open Cable.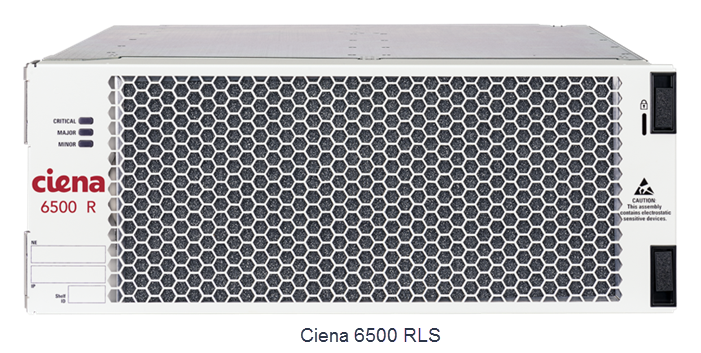 At the annual OFC conference in March, Ciena introduced two new platforms focused on helping tackle the fiber densification challenge. The new Ciena 6500 Reconfigurable Line System (RLS) is a programmable, open, modular line system that is optimized for, and limits its capabilities to, photonic line systems functions – allowing it to scale to support the highest bandwidth requirements of metro and long-haul datacenter interconnect (DCI) as well as cable access applications. The 6500 RLS also introduced L-Band support.
With the new 8180 Coherent Networking Platform, Ciena introduces the combination of packet aggregation and integrated coherent optics in a compact, stackable "pizza box" form factor for the first time, with support for 400G wavelengths and scales to 6.4Tb/s of packet switching, all in a compact 2RU form factor.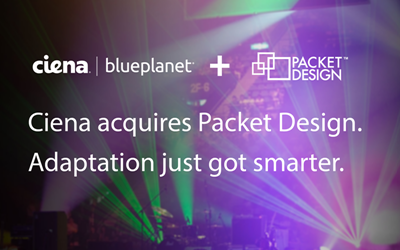 In July, Ciena officially acquired Packet Design, a provider of network performance management software focused on Layer 3 network optimization, topology and route analytics. The move helped accelerate our intelligent automation software strategy, bringing network performance management software and critical IP expertise into Ciena's industry-leading Blue Planet software portfolio. In fact, it made Blue Planet the only network automation platform that provides multi-domain, multi-vendor, and multi-layer support across Layers 0-3 of the network.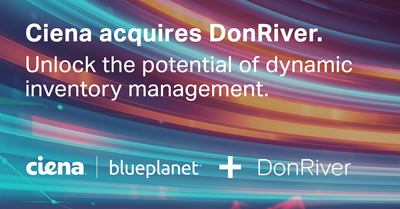 We weren't done with software-focused acquisitions in 2018, also acquiring DonRiver later in the year. DonRiver specializes in federated inventory management within the service provider's OSS environment, bringing both industry-leading OSS federation software and a highly skilled IT OSS services team to Blue Planet.
DonRiver's flagship software solution, now called Blue Planet Inventory, consolidates the information from a network operator's disparate inventory systems to create a unified, real-time view of network and service resources. By pairing this capability with our existing Blue Planet orchestration software, we can enable our customers to realize real-time synchronization of their inventory systems with the actual network state – something that does not exist in the majority of service provider environments today. This improved inventory data accuracy allows our customers to optimize their critical OSS operations as well as their network resource utilization across multiple network layers and domains, reducing service and order fulfillment errors and increasing end customer satisfaction.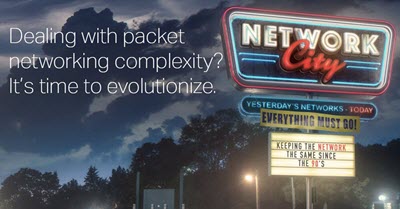 In October, Ciena announced significant enhancements to our Packet Networking portfolio with 'Adaptive IP', support for coherent optics, and several new purpose-built hardware platforms – all focused on helping customers elegantly migrate from complex legacy networks to more modern, adaptive, and automated packet-based networks.
Focused on supporting key growth areas like 5G, TDM/L2/L3/VNF business services, and next-gen Cable MSO access, the announcement also included the introduction of several new platforms within Ciena's Packet Networking portfolio, including the new 5162 and SAOS-enhanced 5170 Service Aggregation platforms, and the new 6500 Packet Transport System (PTS) that converts legacy TDM business services (SONET/SDH/PDH) into packet flows to be carried over a more efficient and scalable packet network.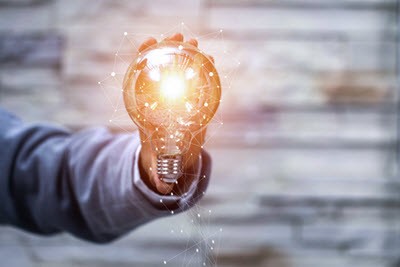 In October, we introduced Ciena Insights Service, a comprehensive, cloud-based analytics-as-a-service offering delivered in a subscription-based model. Ciena Insights Service consolidates a wide array of analytics-based capabilities into a single, multi-tiered service offering designed to ensure networks are securely "fit for flexibility" today and into the future.
Ciena Insights Service leverages a team of world-class collaborative data scientists, services and network infrastructure experts as well as artificial intelligence and machine learning software capabilities to optimize Ciena-powered packet-optical networks as well as networks with third-party transport equipment.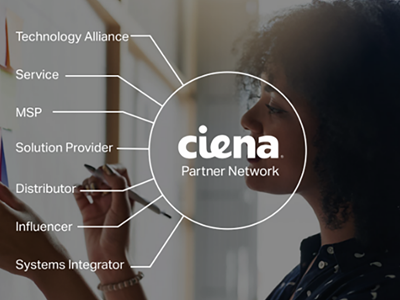 In November, we announced enhancements to our award-winning channel partner program to better align with the rapidly changing IT landscape.
With the new Ciena Partner Network (CPN), Ciena is moving away from traditional, "one-size fits all" partner programs to a new collaborative and personalized approach, designed to enable and reward all partner business models from a single platform, inclusive of managed service providers, resellers, integrators, distributors, or service partners. Ciena is onboarding more than 200 highly specialized, industry-leading partners into the Ciena Partner Network.
Lots of customers and awards in 2018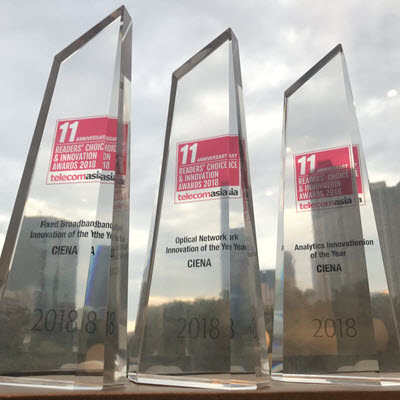 2018 was a big year for customer news and awards, with brand new customers like Deutsche Telecom Global Carrier, Hawaiki, and Sify Technologies, as well as news with additional customers like Southern Cross Cables, Vodafone New Zealand, Angola Cables, Telstra and Ericsson, and Jisc in the UK.
We also garnered more than our fair share of awards in 2018, with a bundle of awards at MEF18 (including Technology Provider of the Year), three Telecom Asia Readers' Choice Awards, a Global Carrier Award for Best Network Technology, and confirmation from the world's leading service providers that Ciena is the leading optical equipment vendor in the industry.
All in all, it was a great 2018 for Ciena and our customers, and we are already hard making sure that 2019 will be just as big of a year. If you'd like to make sure you're aware of all the latest Ciena announcements in 2019, just subscribe to get updates on the latest Ciena news.