Cloud, IoT, FinTech & The Connectivity that Enables Them All
FinTech, cloud and IoT were hot topics at Data Center World 2017 in Hong Kong. Ciena's Willie Low details the conversations from the show.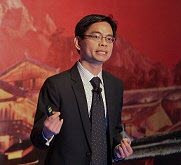 Willie Low is Director, Portfolio Marketing for APAC at Ciena Corporation, and is responsible for driving go-to-market momentum for Ciena's range of next-generation Converged Packet Optical, Packet Networking and SDN/NFV solutions.
FinTech, cloud and IoT were undoubtedly the hottest topics at last week's Data Center World 2017 in Hong Kong. There was massive interest among attendees, specifically about how FinTech is disrupting the banking system and how businesses can leverage the latest innovations in cloud and IoT to lower both CAPEX and OPEX of their current operations.
But here's the thing – everyone takes for granted that the network is always up and ready, and bandwidth is always available when required, to support all these applications. It is already clear how reliable and scalable connectivity underpins the growth and adoption of cloud and IoT, and it isn't a stretch by any means to say cloud and IoT will not happen without connectivity. The link between FinTech and reliable connectivity, however, is less well understood.
Many FinTech applications require connectivity (including the hugely popular Bitcoin and Blockchain technologies), and many distributed financial transactions today require data (including data for authentication, authorization, and accounting) that reside across multiple data centers. And from a security perspective there's always the threat that those with nefarious intentions might disrupt a banking system through a DoS attack on the network.
Judging from the many conversations we had at the Ciena booth, these issues were not lost on industry practitioners. We were asked how to interconnect datacenters cost-effectively, but also in a way where bandwidth can be increased (easily) as needed. We were asked how Waveserver Ai could address their data center interconnection challenges, including how to forecast traffic internally (we loved how surprised attendees were when they learned it could be programmed to do 2.4 Tb/s, and that's one single rack unit). There were questions about how wide-area networks can be made more programmable and resilient and how end-to-end services can be orchestrated to respond quickly to changing demands.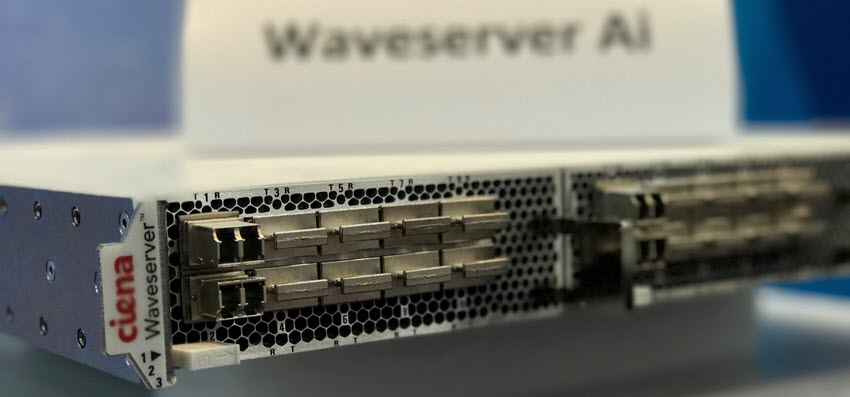 In fact, we addressed these issues head-on with two presentations at the event: "Webscale Networking Trends and Industry Responses" and "Design Considerations and Best Practices for a Cloud-Native Infrastructure." We discussed how as an industry, we are really bad at network traffic forecasting (like how Pokémon GO server traffic was 50X forecast) and how Ciena's latest programmable coherent chipset in Waveserver Ai means that customers do not need to deploy the full capacity they need from day one but can add when they need. We also presented how CORD (Central Office Re-architected as a Datacenter) enables Service Providers to deploy new service architectures with improved scalability, allowing them to match the agility of Cloud Providers.
As adoption of cloud, IoT, and FinTech grows, we expect more of these valuable discussions as industry practitioners recognize that scalable, programmable and simple connectivity, supported by wide-area networks whose services can be orchestrated end-to-end is the underpinning technology that supports their viability.