Lightening round Q&A panel discussion. Our specialists answer a series of rapid-fire questions on market trends and technology, including:
Is SDN/NFV a trend or hype?
Are white boxes really white? What's really inside the box?
Open source, crowd source, standardized. What's the best approach?
Captain Wayne Hickey, Payload Specialist Brian Lavallee, Commander John Hawkins.
Featured speakers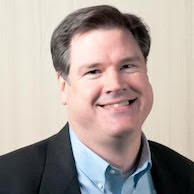 John Hawkins
Ciena's resident Carrier Ethernet expert