Webinar
Connecting to Africa with Low-Latency Services
As Africa experiences the world's highest international bandwidth growth rate that's fueling the deployment of several new submarine cables, African network operators are rapidly evolving from network connectivity providers to digital service providers. To do so requires a high-performance low-latency submarine network, broad geographic coverage, and access to data center assets.
Join experts from Ciena, TeleGeography, and Angola Cable for a live webinar to learn about:
What exactly is latency, what causes it, and how can it be minimized?
Who wants low-latency submarine network connectivity and for what services?
Why low latency network connectivity alone is insufficient for today's applications.
Plus, Angola Cables will discuss how they're evolving from a network connectivity provider to a digital services provider by leveraging their low-latency network assets as a critical enabler.
Featured speakers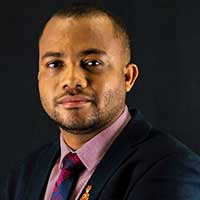 Crisóstomo Mbundu
IT Product Manager, Angola Cables