The future is near. Is your business network ready to adapt?
New technologies are changing the way we do business, so enterprises cannot be limited by network performance. Learn why your IP network should adapt to support your business' needs, and not the other way around.
Legacy business models are disappearing fast, making us almost forget about how things were implemented just a few years ago. The video streaming business is less than ten years old and physically traveling to a store to rent a hard copy of a movie seems like ancient history. Most of us can barely remember when we had to save essential files on in-house data centers servers instead of somewhere in the cloud. Even sharing data using thumb drives is becoming rather "unusual."
Well-established businesses are facing waves of digital transformation and are trying to align with customers' expectations while fighting to maintain their current market share from disruptive innovators. At the same time, these disruptive innovators are becoming much faster when moving from niche markets to mainstream and highly lucrative markets, using technology, speed, and agility as their main tools to better serve their targeted markets.
It's a process where every new technology is a piece of the transformational engine, creating new business models and opportunities that consequently create additional technologies. The wheel of innovation is not just spinning fast, it's accelerating!
At the forefront of this transformation are technologies such as cloud computing, analytics, edge compute, machine learning, big data, automation, and the Internet of Things (IoT). All of these technology building blocks have a single enabling factor that tends to be neglected in most conversations: connectivity.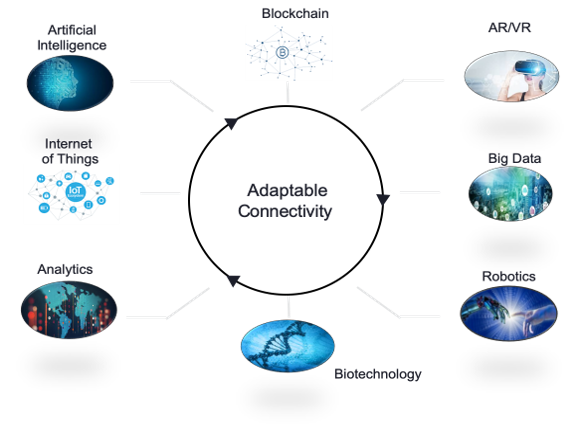 Fig .1 – Digital transformation technology ecosystem
Networks are the foundation of any business digital transformation and must provide the same agility and flexibility that enterprises need to offer to their customers. It's often near impossible to keep up with the speed of change with yesterday's network.

"The greatest danger in times of turbulence is not the turbulence – it is to act with yesterday's logic."- Peter Drucker
Enterprises have been relying on IP-based network connectivity to support their businesses for more than 20 years, and that's not going to change. What's going to change is the way the same standards-based IP connectivity will be delivered.
Service providers' portfolios are full of static and long-term oriented connectivity services created under the assumption that customers have a very stable business state, with the same locations, same SLAs, and same bandwidth requirements for 36 months, or more. Most service providers need 24 months, and sometime even longer, to add new services to support their customer needs. This is simply unsustainable moving forward due to the pace of business.
The business environment is far more fluid than ever. Enterprises are targeting new markets, expanding to new locations, adopting new technologies, creating new businesses unities. and constantly changing solution providers as part of their business strategies to help better focus on better serving their customers. Enterprises simply cannot be limited by their network performance if they're to continue adapting to their ever-changing business needs.
What needs to change?
Existing IP business services offerings are based on legacy IP architectures, box-centric, full of manual and highly error-prone operational processes, support too many obsolete proprietary protocols, and hindered by overly complex operations. This makes it very hard for service providers and enterprises to evolve their connectivity models and be able to adapt to evolving market conditions.
With the new applications requiring much higher network performance, stricter SLAs, and increased flexibility, the adoption of technologies like 5G and Multi-access Edge Computing (MEC) are at the center of how networks will support businesses transformation. This is resulting in a new way to deliver IP connectivity that's automated, open, and lean.
How Adaptive IPTM will facilitate the future of IP Business Services.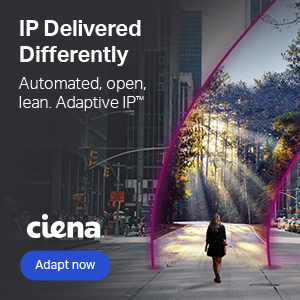 In dynamic business environments, the agility, cost-efficiency, and capacity to innovate aren't just competitive differentials, but survival skills. This is precisely what Ciena's Adaptive IP brings to IP networks, from access to metro, to better support successful digital transformation initiatives.
Adaptive IP enables service providers and enterprises to implement and adjust their IP services delivery faster and in a hassle-free manner. It allows the creation of new services with unprecedented agility and support new and emerging application requirements. It aligns to the pace of network connectivity innovation with what's happening with software and business applications.
Adaptive IP is a different way of delivering standards-based IP services, from access to metro, that leverages automation and minimizes box-centric architectures that are plagued by highly manual and error-prone operational processes. It also embraces openness allowing Service Providers to create a best-in-breed network. It's also lean, moving IP networks away from monolithic software stacks and from a collection of irrelevant and obsolete legacy protocols.
Your IP network should adapt to support your business' needs, and not the other way around.

Your IP network should adapt to support your business' needs, and not the other way around.
Ciena's Adaptive IP is IP delivered differently
As network connectivity is the lifeline of most business-related tasks, and is the centrepiece of their digital transformation, Ciena's Adaptive IP brings the perfect solution to help service providers and enterprises to evolve their IP infrastructure making it more adaptive to change.
Ciena's Adaptive IP is based on Ciena purpose-built Packet Networking portfolio, powered by our Service-Aware Operation System (SAOS), that's highly programmable, disaggregated, supports real-time network telemetry and a streamlined set of IP protocols, and is specifically aligned to the requirements of new applications.
Adaptive IP offers Blue Planet Route Optimization and Analysis (ROA) software offering full visibility of the IP network topology, IP services, and real-time network performance using standards-based protocols like IGP, BGP, and gRPC. ROA also works as a Path Computation Engine (PCE) supporting IP Traffic Engineering over technologies like Segment Routing.

Blue Planet Multi-Domain Service Orchestrator (MDSO) is also an essential part of the solution, providing automation between different service domains, vendors, and layers to simplify the service fulfillment framework. MDSO also accelerates service deployment, new services creation, reducing time-to-market and time-to-revenue. MDSO works in coordination with Ciena's Manage, Control and Plan (MCP) domain controller.
The last piece of Adaptive IP solution is Ciena Professional Services, which helps operators transition their IP networks from costly and complicated to cost-efficient and simpler.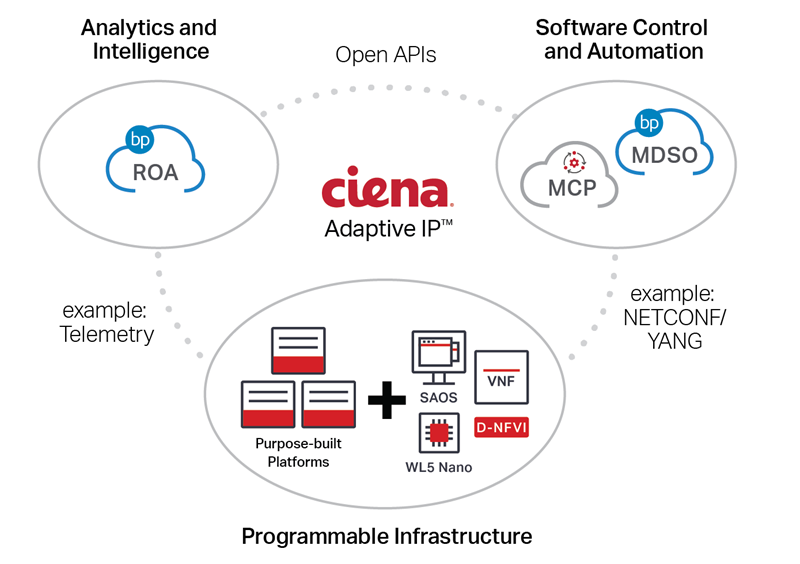 Fig. 2 – Ciena Adaptive IP solution
It's important to understand that Adaptive IP is an open, standards-based solution tailored to support existing IP networks, and was specifically designed to interoperate seamlessly in a brownfield (existing) environment with a multitude of different vendors and IP domains.
Ciena's Adaptive IP helps operators expand their networks while aligning to the performance and SLAs required by new applications as well as supporting newer and more efficient protocols like Segment Routing, while coexisting with existing, legacy IP domains based on RSVP-TE or LDP. This helps operators protect their existing investments and gives them time to evolve and transform their networks and business itself at their own pace.