Spotlight on 4G/5G fronthaul networks
Not sure what xHaul is or why it's critical to the success of 5G? How should operators, MNOs and wholesalers alike, converge 4G and 5G fronthaul traffic onto a common transport network? Brian Lavallée explains in part 1 of a 3-part series on xHaul networks.
View the entire 5G xHaul Series: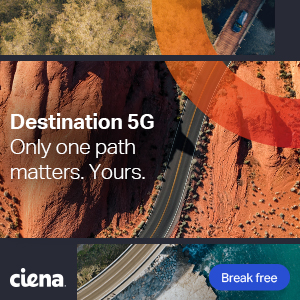 Ciena recently announced major additions and enhancements to our 5G Network Solutions, including three new routers optimized for the xHaul transport network, Network Slicing and Dynamic Planning enhancements to our Blue Planet Automation Software, and professional Services to help operators along their unique 4G to 5G journey. Not familiar with xHaul and why it's absolutely critical to the success of 5G? Let me explain.
What is xHaul?
xHaul refers to fronthaul, midhaul, and backhaul transport networks that interconnect cell sites to each other, to the core network, and ultimately to data centers, where accessed content is hosted. Why am I talking about data centers?
Well, video will represent 76% of all mobile traffic by 2025, and guess where most video content is located? You got it, at nearby and distant data centers, meaning the entire fixed wireline network between the Radio Access Network (RAN) and data centers must be upgraded to realize the full guaranteed end-to-end performance promise that 5G Network Slicing is expected to deliver. Mobile Network Operators (MNOs) will use 5G Network Slicing to support three main categories of use-cases, each with its own network performance requirements:
enhanced Mobile Broadband (eMBB), which requires significant wireline capacity increases
massive Machine-Type Communications (mMTC), which requires analytics-driven automation to optimally connect millions to billions more machines (think massive IoT)
ultra-reliable Low-Latency Communications (urLLC), which requires Multi-access Edge Computing (MEC) and deterministic packet-optical transport to achieve extremely low and deterministic latency targets
Why are these categories important? Because as data traverses the end-to-end network, across both the wireless and wireline domains, network operators must be able to guarantee a network slice's performance over its entire lifecycle. In the wireline domain, this means specific traffic management capabilities are required in the fronthaul, midhaul, and backhaul networks that go well beyond simply increasing capacity to properly support 5G services.
Where is xHaul?
In 4G, the fronthaul transport network connects Remote Radio Heads (RRHs) to distant centralized/cloud Baseband Units (BBUs), while backhaul connects BBUs back to 4G Evolved Packet Core (EPC). In 5G, the New Radios (NR) are connected to the BBU, which can be disaggregated (and virtualized) into a Central Unit (CU) and a Distributed Unit (DU). The new midhaul interconnects the CU to the DU via a new, standardized 3GPP F1 interface. 5G backhaul, initially where operators are focused on to deliver new eMBB services, is essentially the same as in 4G, albeit carrying much more traffic due to higher performance, higher bandwidth 5G New Radios (NRs).

Figure 1: High-level 4G C-RAN vs. 5G C-RAN architecture
There's a momentous shift happening in the industry with a move to break open 4G fronthaul networks. While based on a published Common Public Radio Interface (CPRI) specification, these fronthaul networks ended up being closed and proprietary. MNOs were forced to buy RRHs and BBUs from the same vendor and to transport fronthaul traffic over costly, and often unavailable, dark fiber due to CPRI's very high (and inefficient) capacity and stringent latency requirements. With 5G – this can and will change.
Why open xHaul networks?
With help from organizations such as the operator-led O-RAN Alliance, 5G fronthaul and midhaul network interface specifications are open and defined in a structured format. This allows MNOs to purchase RUs, DUs, CUs, and the associated transport networks between them, from anyone, as long as the equipment complies with the O-RAN specifications. These open specifications will lead to increased vendor competition providing greater choice, faster innovation, best-in-breed network designs, and a broader and more secure vendor ecosystem.

Ciena proactively believes in openness and that's why we introduced our new, multi-vendor interoperable 5164, 5166, and 5168 Routers – to help MNOs break free from vendor lock-in once and for all. Because both 4G and 5G will coexist for many years to come, xHaul networks must support both of these standards for many years to come. The best way to cost-effectively do so, is through an open, interoperable, and converged transport network that unifies fronthaul, midhaul, and backhaul over a common transport network infrastructure.
Why multi-vendor interoperable xHaul networks?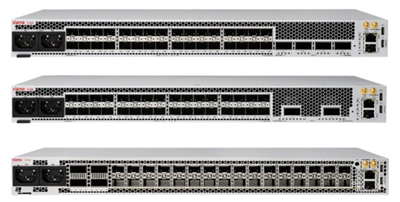 The key benefit of open, standards-based xHaul transport is the ability to converge traffic onto a common wireline infrastructure making it far simpler and cost-effective to own and operate the network without the need for costly overlay networks. To be able to converge 4G fronthaul and backhaul traffic alongside 5G fronthaul, midhaul, and backhaul traffic onto a network means supporting multiple 4G and 5G interfaces, such as the 4G CPRI, 4G Radio-over-Ethernet (RoE) encapsulation, 5G evolved CPRI (eCPRI), O-RAN Fronthaul, and O-RAN Open F1 interface profile. Such flexibility mandates a new generation of network equipment, and we call them the Ciena 5164, 5166, and 5168 Routers.
Focus on the fronthaul network
Ciena's 5164, 5166, and 5168 Routers support both standard and Time-Sensitive Networking (TSN) Ethernet, as well as soft (Segment Routing) and hard (FlexEthernet / ITU-T G.mtn) network slicing. They also benefit from Ciena's Blue Planet intelligent automation software and Ciena's Adaptive IP lean IP implementation enabled via open APIs and they support streaming telemetry to provide network-wide benefits that go beyond the routers themselves.
Let's focus on the fronthaul capabilities of the 5168 router and its numerous fronthaul interfaces, which make it different from the 5164 and 5166 routers. To converge and simplify 4G and 5G fronthaul and midhaul traffic onto a common and converged xHaul network, the 5168 router supports the following fronthaul and midhaul interfaces:
Common Public Radio Interface (CPRI)
evolved Common Public Radio Interface (eCPRI)
IEEE 1914.3 Radio-over-Ethernet (structure-agnostic and structure-aware) interface (4G CPRI into Ethernet)
ORAN interface
3GPP F1 interface (including O-RAN Open F1 profiles)
CPRI-to-eCPRI Interworking Function (IWF)
CPRI-to-ORAN, including L1 Offload processing
Fronthaul network performance
All the above 4G/5G fronthaul and midhaul interfaces are packet-based and require new and strict levels of latency and jitter assurance requirements to ensure the successful transmission of packets across the fronthaul network. Similar technologies across midhaul and backhaul networks are leveraged to achieve the strict performance requirements of new 5G use cases, such as those associated with urLLC.
Just as service providers seek to leverage best-in-breed technologies to design and build the highest performance networks for their users, at Ciena we're always looking for opportunities to offer value added programmability to further increase the capabilities and performance of our solutions. One specific example of this is in the fronthaul domain where we're working together with Intel to deliver best-in-breed packetized CPRI transport via Radio-over-Ethernet (RoE) and a CPRI-to-eCPRI Interworking Function (IWF). Intel's Field Programmable Gate Array (FPGA) technology provides the required performance, flexibility, and programmability we need to implement multiple fronthaul specifications today. In addition, Intel FPGA technology permits field upgrades should future deployment requirements change for any reason. By working together with Intel, we're able to leverage their expertise in vRAN-enabling programmable and acceleration technology to enable the deployment of converged 4G/LTE and 5G mobile networks in the most efficient and cost-effective way.
What about midhaul and backhaul?
Check out the other two blogs in this series on the midhaul and backhaul parts of the wireline network that are also critical to 5G supporting the guaranteed end-to-end network slices that will unleash a new wave of exciting new eMBB, mMTC, and urLLC applications and use-cases.
What's in your fronthaul network?