Mobile backhaul: a key growth driver to fuel fiber investments
It is no secret that communication service providers are facing decreasing margins and increased financial leveraging, struggling to make the investments necessary to respond to the evolution of user and application requirements. Francisco Sant'Anna explains how regional providers can leverage carrier wholesale demand to enable profitable and sustainable fiber investments.
Fiber has never been as critical as it is today, and this trend is likely to continue for a long time. With the evolution of 4G and initial 5G deployments underway we will see an almost six-fold increase in mobile data-traffic between 2018 and 2023 (according to Ovum's Network Traffic Forecast: 2018-23, published in December 2018). The result? Massive demand for transport capacity. Combining this with the cell densification needed to deliver suitable coverage at a higher spectrum, mobile services will be a major driver for extending fiber reach.
Residential, business and public sectors are also driving this push for more fiber. Video continues to be the main application, having increased its share of total Internet download traffic from 58 percent to 61 percent from 2018 to 2019, according to Sandvine's 2019 Internet Phenomena Report. New streaming and operator IPTV solutions are playing a major role in this growth, but on top of that, the evolution of video quality standards is expected to be crucial fuel to the four-fold video traffic increase that Ovum forecasts from 2018 to 2023 in its same report. Consumers' unrelenting desire for more bandwidth is driving communication service providers on a quest to increase their bandwidth offerings throughout their covered areas, a key factor in a scenario where the largest pipe may have the best chance at winning the customer.

Consumers' unrelenting desire for more bandwidth is driving communication service providers on a quest to increase their bandwidth offerings throughout their covered areas.
Analysis of recent acquisitions of regional providers shows that the valuation of most of these companies was largely based on their fiber networks. Most reports emphasize the number of fiber route-miles being acquired, with rare mentions of customer base or service expertise. Fiber-miles is the current gold-standard for the telecommunication sector.
So, what is preventing service providers from deploying even more fiber?
Building fiber networks takes time and requires large CAPEX, which doesn't make it easy for service providers to prioritize. A wireline carrier is typically limited to invest 14 to 18 percent of its revenue. Needing to focus on critical priorities like digital transformation, system and platform modernization, content strategy, services evolution, and new standards and obligations to pursue every year, the large carriers are hindered from growing their core fiber assets as necessary. It leaves a latent need for fiber in the market.
For regional service providers, fiber investments are usually limited by their long payback periods. As return on investment takes multiple years and depends on quickly attracting customers to the new fiber routes, the business case is often hard to prove. To sustain such investments, it is key to abbreviate their payback period by securing quick customer adoption and maximizing the monetization of the new builds. Fiber-rich providers who can continually grow their networks, are doing so by focusing on growth markets, particularly on mobile backhaul.
The promising demand for mobile backhaul
Mobile Network Operators (MNOs) need to connect their towers and cell sites to their network. In past generations of mobile networking, dedicated radios and copper-based access technologies connected a substantial portion of cell towers. As mobile data consumption grew with the adoption of 4G, networks had to take fiber up to the tower. With this architectural transformations, packet-optical technology became (and continue to be) the high-capacity, low-latency and optimal cost alternative for mobile backhaul networks.
4G evolution is set to be the main driver for the continued growth of mobile backhaul demand in the next 3 years, with the amount of 4G data expected to almost triple from 2019 to 2022 according to Ovum. Cells that recently relied on 100Mbps backhaul connections are now equipped with 1Gbps, and many MNOs have been urging their backhaul service providers to be ready to deploy 10Gbps per tower very soon.

To seize this opportunity, wholesale providers will need to adapt their infrastructure accordingly.
On top of that, there is the introduction of 5G, which will establish a completely new set of requirements for the backhaul, and new opportunities in the fronthaul (with high-capacity connections between radio heads and baseband units). To deliver the full promise of 5G, network designs will need to be re-evaluated. Segment routing and network slicing must come to play to guarantee end-to-end performance across the wireless and wireline domains, allowing the scalability and low latency necessary to support new applications. To seize this opportunity, wholesale providers will need to adapt their infrastructure accordingly.
Upsides of the wholesale business
Wholesale services can not only generate new revenues and increase the scale of regional providers but also protect a region from new competing infrastructure. When most players are struggling to prioritize investments, the existence of a local access alternative with good performance and fair prices is usually enough to prevent new fiber builds.
A growing number of regional network providers have been focusing on wholesale, with double-digit growth rates in mobile backhaul revenues – an impressive mark compared to the somewhat stagnated overall telecom market. While some niche pure-fiber players are going all in wholesale infrastructure, others are grabbing this opportunity to diversify revenues and gain scale.
It goes beyond selling excess capacity: many are leveraging wholesale demand to sponsor network expansion, speeding up the payback of new builds. This abundant demand generates large volumes of traffic in the aggregation and core of packet and optical networks, allowing providers to radically decrease their cost per bit, consequently gaining more competitiveness to offer more bandwidth at lower costs to residential and business customers.
Getting equipped to prosper in the wholesale communications market
To succeed in capturing this carrier demand and all the benefits that it brings, regional providers need to be equipped to offer the reliability and flexibility that these critical operations require. These carriers' businesses are dynamically evolving, and their wholesale providers must be prepared to promptly deliver the bandwidth and architecture upgrades they need, at the right cost.
This is only possible with a highly scalable and programmable infrastructure, enriched by analytics and intelligence, and orchestrated by software. This is the Adaptive Network™, Ciena's framework for a journey of network evolution that empowers service providers to thrive in the shifting market.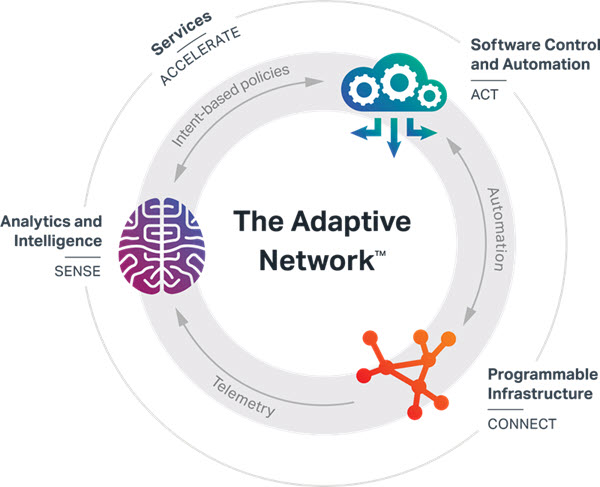 Ciena is a leader in mobile backhaul, with a flexible set of optical, ethernet, IP, software and service solutions to support service providers in responding to the current and future carrier wholesale demands. We can help you get a lot more from your fiber network. More capacity, through higher efficiency and scalability. And more revenues, by increasing your service reliability and improving your network credentials - critical qualifying factors for MNO customers.
We want to work with you to tackle the challenges of transporting the huge LTE traffic expansion, and help you stand out in the 5G revolution that is beginning. You can seize the wholesale opportunity and embark in a virtuous cycle of profitable and efficient fiber investments. We want to go with you.