Weekly roundup | Ciena network Insights | January 31, 2020
This week, we're discussing how the next sports phenomenon doesn't require a ball or a helmet, it requires the network. We're also taking a look at Cable's Fiber Outlook Survey Report, and sharing how Ciena Services can help with the monumental changes coming to your network.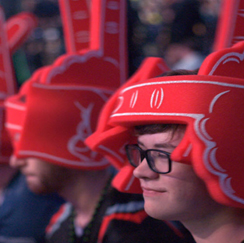 The next sports phenomenon requires the network
The latest sports craze doesn't involve a ball or a helmet, it's esports, and it is filling arenas and drawing millions of online fans. Ciena's Kevin Sheehan tells the story of his recent experience at ESL One, and how massive online events like these require a network that defeats all challengers.