Reflecting our People's Passion for Good: Gary Smith on the Revolution of our Ciena Cares Program
Ciena CEO Gary Smith details the efforts of Ciena's volunteer groups around the world, and how the company's Ciena Cares program is being revolutionized to reflect their passion for community giving.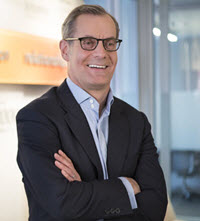 Gary Smith is President & CEO at Ciena. You can read his posts about leadership and corporate culture here. Pictured above, Ciena's team in Hanover, Maryland, participate in a walk that supports underserved women battling breast cancer organized by the Ciena Cares group.
Every Monday and Thursday morning, 15-year old Julie gets on a bus that takes her on a 15-minute journey from her school to Ciena's campus in the heart of Gurgaon, India. Along with nearly 30 of her classmates, Julie spends every Monday and Thursday morning digging into her math and science lessons from school – with help from a Ciena team from our nearby office.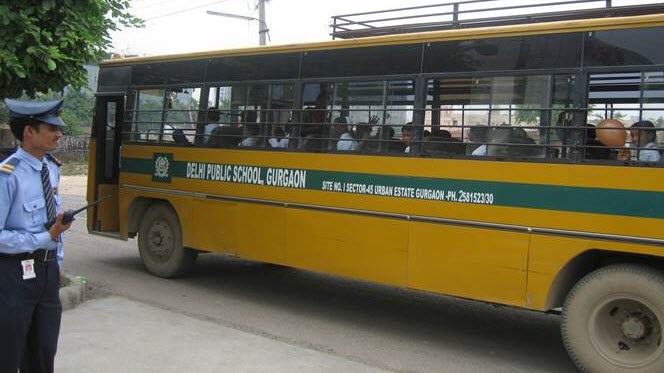 This volunteer group is promised nothing in return -- unless you count the friendships and smiles that fill the room – yet they've been committing their time and energy for the last four years to help the students through their National Board Exams and succeed in life.
This is just one example of how our people support the needs of our local communities. It's this type of passion that's behind my repeated declarations that our team at Ciena is truly unique. Businesses are about people, communities are about people, So when I say that it's all about the people, I believe it completely.
It's this same passion that sparked an employee-led effort to grow and support the many volunteer and community programs that our teams engage in around the world. We call it Ciena Cares, an initiative that is as much a reflection of our people's passion as it is about the passion of our entire enterprise.
What started several years ago with an "Employee Day of Service" and a "Charitable Match" for donations has now grown into a world-class, globally-focused effort to give back in a variety of ways. The Ciena Cares program is designed to support individuals' passions for community involvement and amplify those efforts with the backing of the global Ciena brand.
We are moving away from corporate-sponsored single days of service to a new and innovative flexible volunteering arrangement that truly supports more of our people doing more good.
I'm proud of the work that's been put into launching and transforming this program. We believe it's a model for how a company and its employees can work together to achieve immersive generosity. Here's why:
Flexible volunteer hours: We are moving away from corporate-sponsored single days of service to a new and innovative flexible volunteering arrangement that truly supports more of our people doing more good. The intent behind this shift is to encourage regional teams and individuals to support and build ongoing relationships with local charities. We encourage our Ciena family to support their community however their passion takes them, and our corporate focus for Ciena Cares is squarely on the underserved. By focusing our collective volunteer efforts here, the Ciena global community can span geopolitical borders and work alongside charities and initiatives that are providing nutritious and affordable food, sanitary water, housing, health, education, and employment. We currently have 32 Ciena Cares Champions leading these localized initiatives. Whether it's through the Casa Hagar la Quinta Carmelita orphanage in Mexico City or the Second Harvest Food Bank in San Jose, California, Ciena staff are connecting directly with organizations on the front lines of serving the underserved in their regions.
Matching time with treasure: As an organization matures it becomes clear that corporate responsibility is about so much more than simply donating money. Recognizing that our people not only volunteer during work hours but also during their personal time, Ciena now matches both the giving of time and treasure. Case in point, if a Ciena volunteer takes a week of personal time every year to serve as a counselor at a summer camp for foster children, those 40 hours will be matched with US$400 from the Ciena Cares program. Whether they are looking to give more time or more money, Ciena is committed to supporting our people at either end of that spectrum.
Disaster relief. Ciena now offers a new way to support disaster relief efforts in areas where our employees, customers and partners live and work. In an effort to support the people of affected communities as quickly as possible, Ciena individuals can donate and match their "treasure" through a new online portal that supports all of the above program components and provides a way to support organizations working directly in disaster areas.
I've always considered the responsibility of giving back to be something both personal and professional; personal in the sense that each individual brings their unique passions and gifts to bear when it comes to giving, and professional in the sense that an organization's leadership must create an enablement dynamic from the center of the enterprise that amplifies the philanthropy of the individuals within it. From Sydney to Spokane, Miramar to Montreal, Ciena employees all over the world are finding amazing ways to give back to their communities with our Ciena Cares program backing them all the way.
If we as an organization are able to substantially increase the giving of time and treasure to people in need in the communities around us, then that is a legacy to be proud of.
If you'd like to learn about the projects that our Ciena Cares Champions are leading in their respective communities, take a look at our Ciena Cares Instagram or our Ciena Facebook page, and we'll have future updates throughout the year on the impact we're making here on our Ciena Insights blog.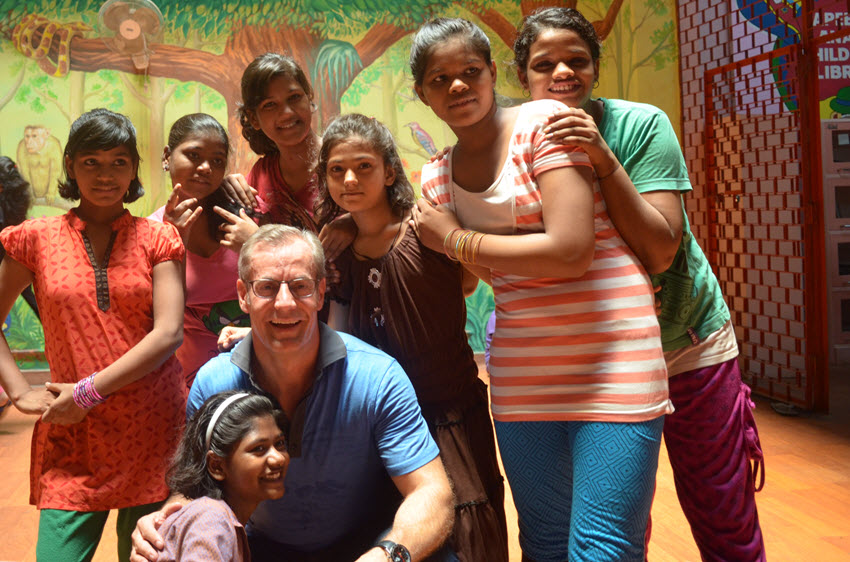 Ciena CEO Gary Smith with a group of children at the Salaam Baalak Trust children's shelter. Both Gary's family and Ciena at a corporate level actively support the Salaam Baalak Trust.