Preview our Top 5 online courses to celebrate National Online Learning Day
September 15 is National Online Learning Day, and Ciena is joining with others to celebrate the opportunities and advances that online learning provides. To help mark this milestone and advance the cause, we are introducing course previews of our online Develop Series and have curated a Top 5 list to get you going.
At Ciena we believe that 24/7 access to relevant education will help you, no matter where you are in your career. That's why we are committed to offering online courses that provide the freedom and flexibility for people to learn how, when, and where they want. We are honored to join and support this celebration, and we want to recognize and encourage the ever-growing community of online learners – including (hopefully) YOU!
Starting today, we are introducing video previews of our Develop Series courses – 100% free. Here's your chance to get acquainted with Ciena Learning, sample our Develop Series online content, and compare courses (or subscriptions) to see which ones fit your needs.
For those of you who aren't familiar – our Develop Series online courses enable all levels of learners to rapidly deepen their operational skills and refresh existing knowledge of technological areas of focus. Looking to strengthen your Ciena 6500 skills? Want to brush up on your Blue Planet knowledge? Become a Packet Networking pro? You can with our Develop Series.
So where should you begin? Our Top 5.
All the previews in our Develop Series are yours for the taking. While this sounds great, we realize it might be overwhelming with our collection of over 85 courses. That's why we decided to make it even easier for you by listing 5 of the most viewed Ciena Learning courses this season – testaments to the need for certain skills and knowledge and the effectiveness of these courses.
They are: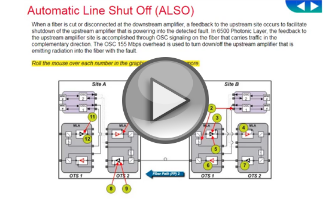 1. 6500 Photonic Layer (PL) Maintenance and Troubleshooting

Course Description: Discover what you need to know to perform maintenance and troubleshooting on the 6500 Photonic Layer (PL). Hone your skills on identifying the scope of the problem, using Performance Monitoring (PM) counters, running Optical Time Domain Reflectometer (OTDR) tests and more.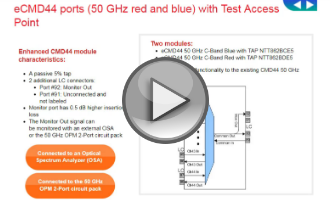 2. 6500 Photonic Layer Hardware Overview
Course Description: Learn detailed information about the 6500 Packet-Optical Platform Photonic Layer (PL) circuit packs and their typical applications.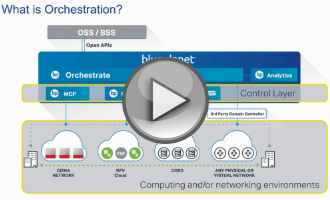 3. Blue Planet Orchestrate Fundamentals
Course Description: Get an overview of Ciena's Blue Planet Orchestrate solution. Learn about orchestration, orchestration types and get some use case examples of orchestration deployment. Explore the architecture, components, and application of Ciena's Blue Planet Orchestrate. Find out about critical orchestration tasks such as Resource Adapter development and service onboarding.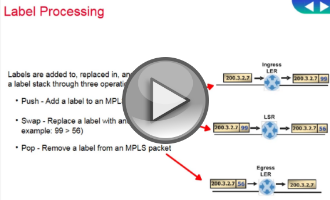 4. Multiprotocol Label Switching (MPLS) Fundamentals
Course Description: Gain an in-depth understanding of the operations of MPLS and learn about related protocols and technologies.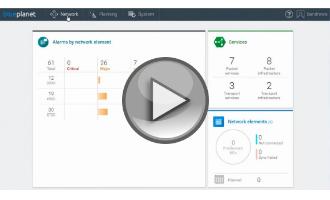 5. Blue Planet Manage, Control and Plan (MCP) Administration
Course Description: Learn how to perform MCP administration tasks in these simple, straightforward tutorials, which include creating MCP Network Element (NE) connection profiles, managing NE partitions, performing NE backups and restores, exploring MCP security and more.
Hopefully, this list helps save you time searching for what to start learning, motivates you to take the full courses and inspires you to continue (or start!) growing online with us.
You can also read what some of our customers have to say about these and other courses that are part of the Ciena Learning program in this blog post in our Ciena Community.
Feel free to let us know your thoughts on the previews or how online learning has helped you succeed in the comments below.
Happy #OnlineLearningDay (in advance)!
P.S.: Want to see more free course previews? Just login to our learning portal, head to Courses in the Find Learning section, and click on any course name you want in the library – you can filter content based on your job role and product interest – no strings attached. Don't have a Ciena Learning account? No problem you can sign up for free or use a Guest login here. It's as you wish.