CienaLife: Representation matters - HBCU grads share their stories
Kamala Harris made history earlier this year becoming the first woman of color to be elected Vice President of the United States. Harris also represents another important milestone—the first graduate of a Historically Black College and University (HBCU). The first HBCUs were founded before the American Civil War (1861–65) to provide Black students—who were prevented from attending established colleges and universities due to racial inequality and injustices—with basic education and training to become teachers or tradesmen. Fast forward 150 years, now there are more than 100 HBCUs in the U.S. that welcome people from all backgrounds, and they continue to drive pride and impact in the African American and Black community.
Harris, the first Vice President of African American and Indian American heritage, brought HBCUs into the limelight throughout her campaign, frequently acknowledging her Howard University education as an integral part of her identity. In her acceptance speech, she called out her "HBCU brothers and sisters," counting them as "family."
During a recent Black & African Heritage Group meeting at Ciena, we discussed Vice President Harris referencing her alma mater and the pride that came along with having attended an HBCU. I connected with a few Ciena alumni of HBCUs—Torrie O'Gwin (Fort Valley State University Class of '98) and Olga Figueroa (Howard University Class of '10)—to learn more about the family-like community that's a common theme interwoven through many HBCU grads' experiences and fondest memories.
What influenced you to attend your HBCU?
Torrie: As a Senior in high school, I had scholarship offers for both academics and track and field. A few Ivy League schools pushed me to attend their universities, but I'd only been as far north as Virginia and as far south as Jacksonville, FL. I'm very close with my family and did not want to be far away from them, so I decided to stay close to home in Georgia and attend Fort Valley State University on both an academic and track and field scholarship.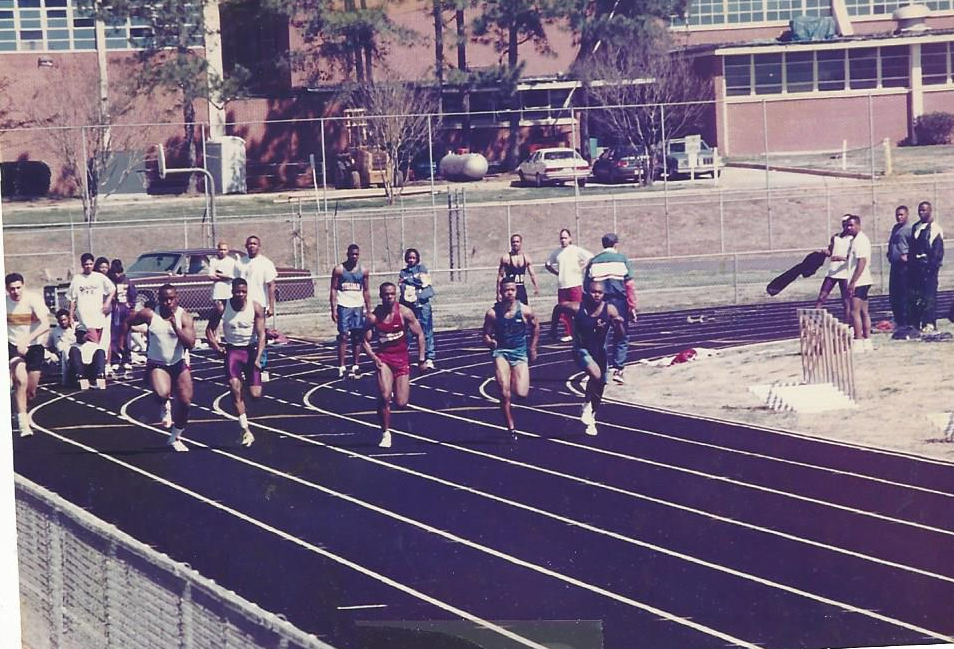 Olga: Funny story, I convinced my sister and my mom to tour Howard University with me because I wanted to go to Washington, D.C. on a weekend getaway. When I went to visit Howard, I was already committed to another school in New York City. I was born and raised in the New York City Metropolitan Area and I'm from a huge, tight-knit Puerto Rican family sprinkled across the area, so I wanted to stay close to family. Once I climbed the hill to meet the tour guide and the rest of the group of prospective students on the yard, I felt at home—the guide kept describing Howard culture like family, and I felt that vibe throughout the tour. I was sold!
How did your college education prepare you for your career?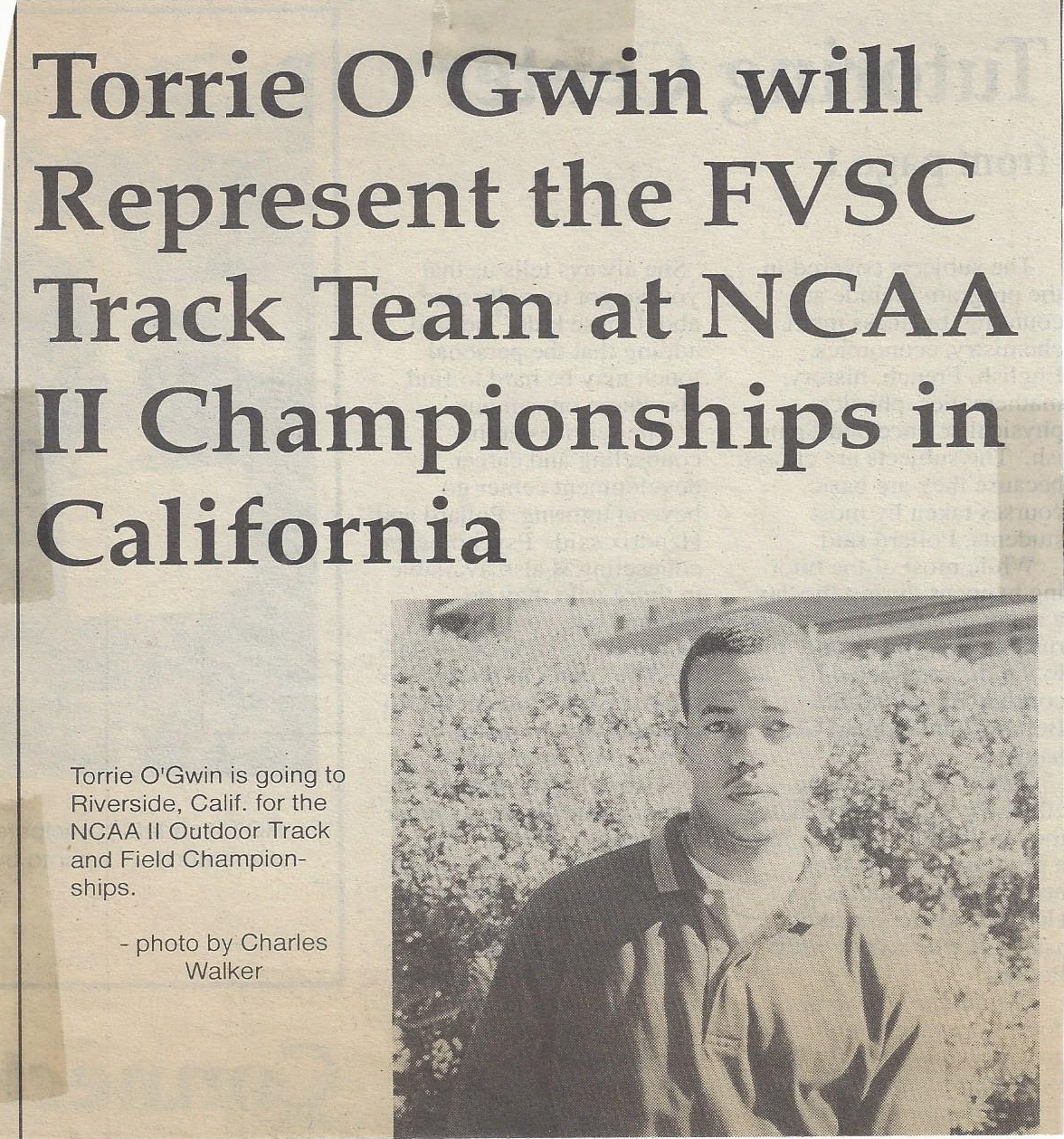 Torrie: At a high level, it's easy to say I received my degree in Electrical Engineering Technology, which put me on track to become an engineer. However, I got the most experience outside of my classrooms. My time at FVSU was made up of small moments that had huge impacts; whether it was the lunch lady telling me she had a dream that I'd run in the Olympics, marching in the MLK parade in downtown Atlanta with several civil rights leaders in attendance, or flying on a plane for the first time to Riverside, California for the NCAA National Track & Field Championship. These were all building blocks that put me on this trajectory, for my career and as an advocate of my community.
Olga: My education and 'coming of age' at Howard instilled a level of confidence in my identity as a woman of color who was getting ready to navigate the 'real world' that I had never felt before. I went from being one of a few successful people of color in my classes to one of many tremendously successful students of color. My educational experience allowed me to use my identity as my superpower—not a barrier—to accomplish my dreams and aspirations. I learned to hone in on my strengths and lean on my community and networks for the insights and capabilities I did not have. The grit, confidence, and family I gained at Howard shaped my career in ways I did not imagine possible.
What was the college community like?
Torrie: Having counselors that socially and culturally understood my experience and perspective empowered me to get the support and resources I needed. I developed relationships with professors who became mentors after college, grieved the loss of two of my track teammates who were killed on campus due to handgun violence, made the Dean's List and Honor Roll while pledging Kappa Alpha Psi, provided food to those in need, performed step shows on big stages, and was the president of my fraternity's Guide Right Service Program. A lot of these moments were highs, but when I went through hardships, I was able to lean on my community at FVSU.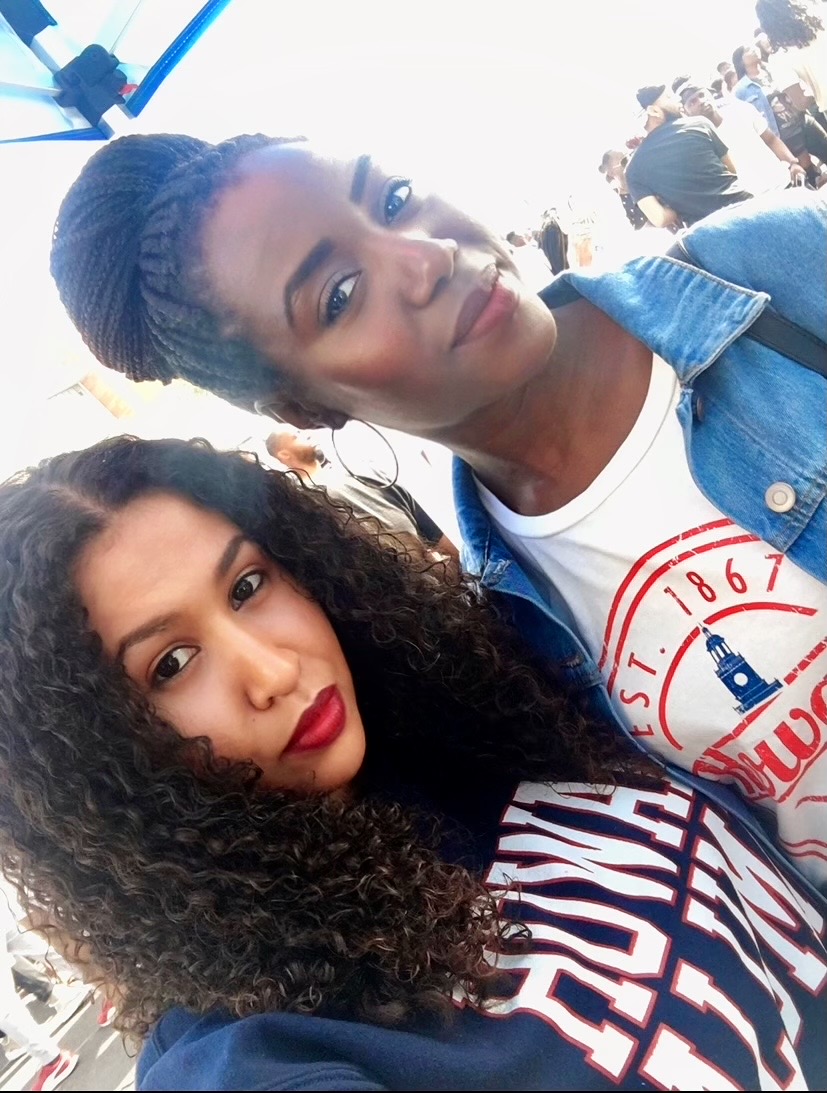 Olga: The Howard community is like a family—no matter where I am, if I am sporting any of my Howard memorabilia, people come up to me like long-lost family. We didn't have the same level of funding or endowments some larger schools had, but what we did have was a family that uplifted each other. My professors were invested in my personal and professional success, and my classmates pushed me to be my best, and supported me when life was tough and I needed people to lean on. Both before and after graduating, the Howard alumni network has always shared mentorship and career opportunities. I am constantly reminded of the love and support my Howard family has for one another. The most recent reminder was the outpouring of support we showed for the election of our fellow Howard Alumna and first-ever African American, Indian American, and female Vice President of the United States of America, Kamala Harris.
Olga, what does it mean for you to see a fellow female Howard alum in the White House?
It feels surreal. Sitting on my couch in my Howard sweater silently crying as I watched Vice President Harris get sworn into one of the most powerful positions in the world was such an emotional experience.
I was brought back to when I was a young, idealistic, poor Puerto Rican girl in one of the richest counties in the country whose kindergarten teacher, Ms. Zioli, always made me feel like I belonged—like I was enough. It was the week before President's Day, so my class was coloring in U.S. Presidents and Vice Presidents, and I asked Ms. Zioli, "Why do none of the Presidents or Vice Presidents look like me?", and she sweetly replied, "Because back then the world wasn't ready, but in your lifetime, the world will be ready for a President and Vice President that looks like you." Jumping up and down with excitement I asked, "Do you think one day I can be President or Vice President?!" to which she responded, "You?! Of course, you, my dear, may very well be the first President or Vice President that doesn't look like the rest of them, and I'm going to keep an eye out for you in the news."
I believed Ms. Zioli, and that same idealistic glimmer of hope I felt as a child is what I feel every day that I see Vice President Harris in the news—a renewed sense of hope in this country and this world for women who look like me.
"People always say that HBCUs do not prepare you for the 'real world' because they are not as diverse as other schools. However, what people don't realize is that for some students there is an untapped potential that can only be unlocked when you no longer have to feel like you don't belong or like you have to change to 'fit in' in a culture that doesn't appreciate you as you are."
- Olga Figueroa
Vice President Harris is proof that HBCUs prepare you for the real world—they unlock gifts inside of you that you can only reach by fully understanding who you are, and at least for me, an HBCU, my HBCU, Howard University was exactly what I needed to thrive.

Looking back now, do you think your studies at your HBCU gave you an experience you wouldn't have gotten elsewhere?

Torrie: Attending FVSU gave me a sense of home with its small class sizes and the additional nurturing support from my professors. As a student, I felt like I had all the freedom in the world away from my parents, but the professors, faculty, and even the staff members kept me grounded and provided daily advice. I was more than just a number to them. They considered me family, which made it so easy to be a part of the university and community.

Olga: Absolutely! In retrospect, my educational experiences before Howard were not the most diverse or inclusive, which made me feel like I was the exception with regard to my race and ethnicity in educational spaces—it was tremendously deflating. As an Afro-Latina who regularly experienced micro-aggressions from well-intentioned peers and teachers, I needed to go into an educational space that was going to challenge me academically and encourage me to bring all parts of me without feeling out of place or misunderstood. I knew going to an HBCU was going to be a unicorn experience that I would more than likely never get again.

How did your college experience at an HBCU prepare you to be a leader at Ciena?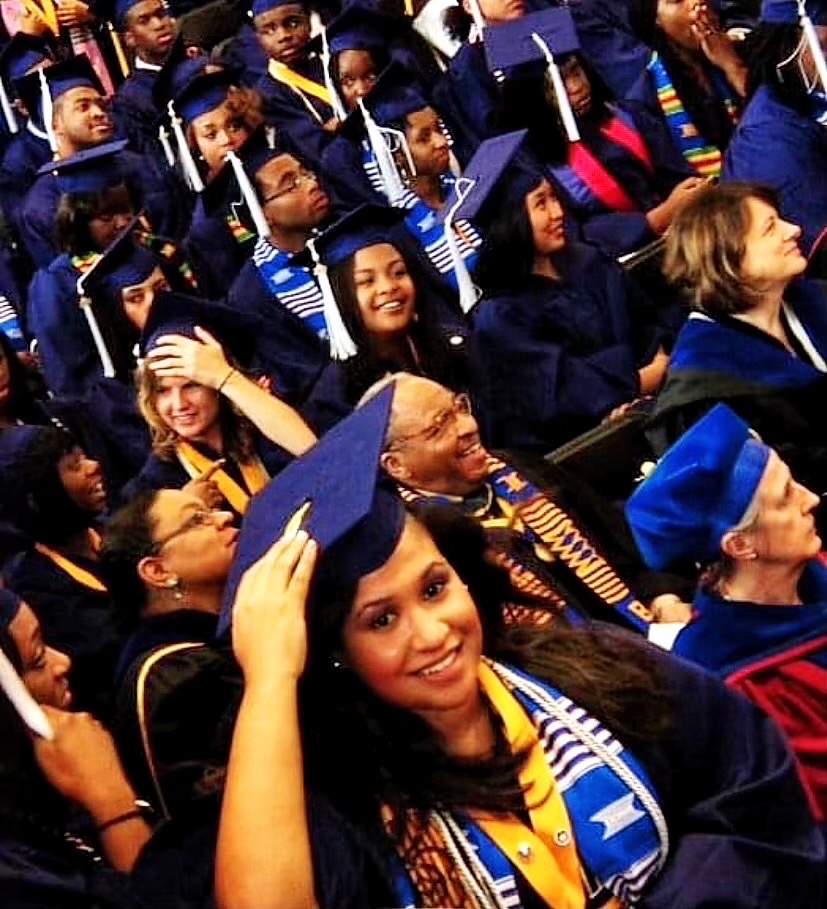 Olga: My college experience at Howard tapped into a new level of personal leadership and accountability. Howard taught me to work smarter (not harder), maximize my strengths and the strengths of my counterparts, and to fully own my story and empower others to share their own. Excellence, leadership, service, and truth are Howard University's core values, and that is what I have carried with me.
Torrie: As a track and field team captain, section leader in the band, president of my fraternity, and a math tutor, I immersed myself in the college culture and put myself squarely in a leadership role not only in the field of play but around campus and in the classroom. As an athlete, I was judged not by how well I handled winning or losing while everyone was watching, but how I responded and the actions I took when no one else was around. Win or lose, I continuously strived to improve. Not only that, but a common theme at FVSU was to serve our community. Serving the community certainly helps keep me grounded because it allows me to see the highs and lows within our society. I've experienced several highs and lows throughout my career, but that middle ground where I find both my peace and motivation is where I strive every day to maintain.
I've found that there is no on and off switch when it comes to leadership. I live by these principles daily in my home life and at Ciena by uplifting my coworkers and expanding my engagement in Ciena's Black & African Heritage group.