Doing good for the planet on Earth Day
Our people have a passion for giving back and helping protect the planet, whether through innovating to enable sustainable networks, finding ways to reduce our operational emissions, or rolling up their sleeves to help our local communities.
Once again, our people across the globe came together to do good for the planet on Earth Day through volunteerism. Our Ciena Cares volunteering and giving program enabled our people to take time off during the month to help clean local parks and beaches, work at farms and gardens, and raise money for environmental causes. Check out the photos from the various events and read about the experiences.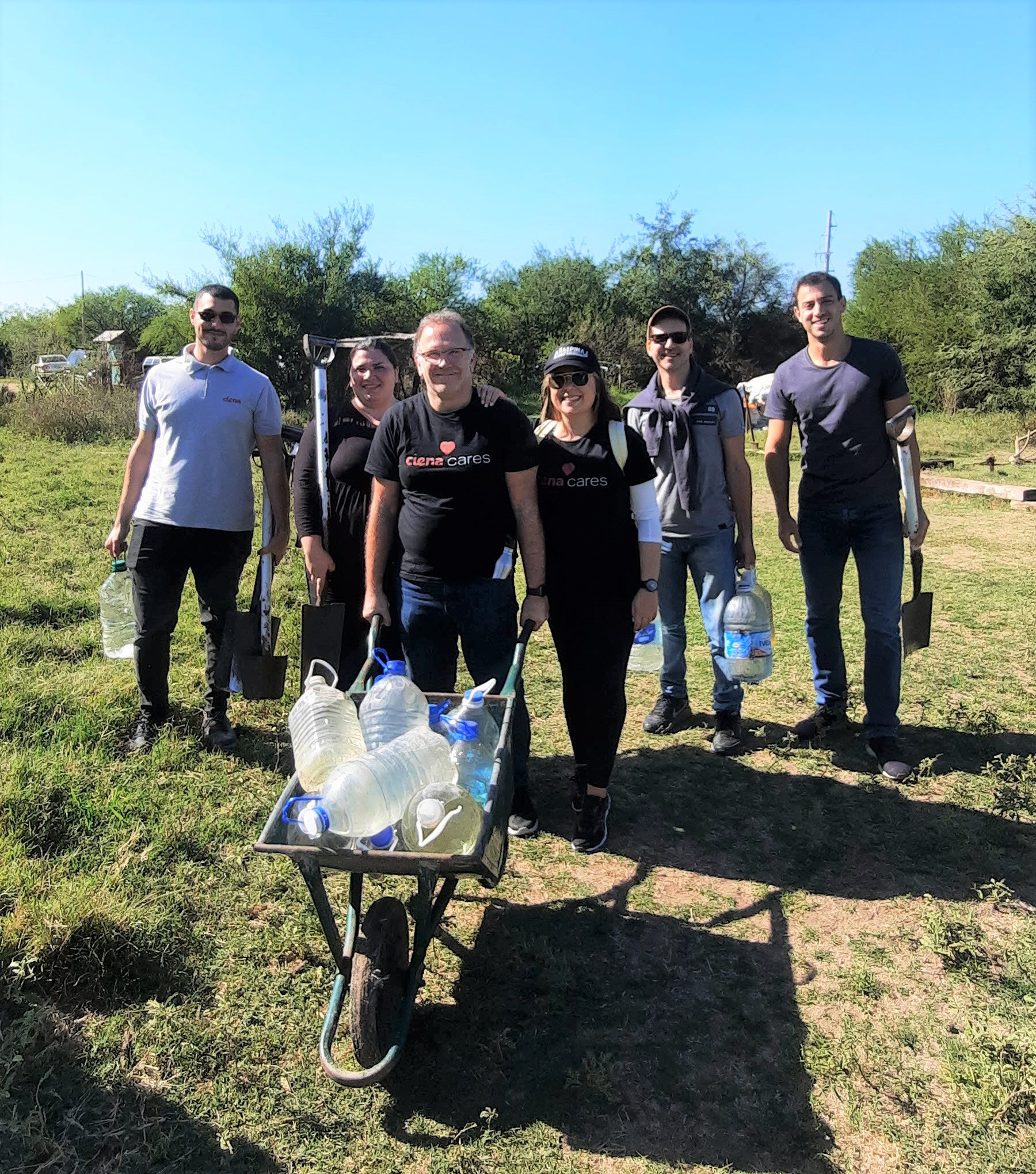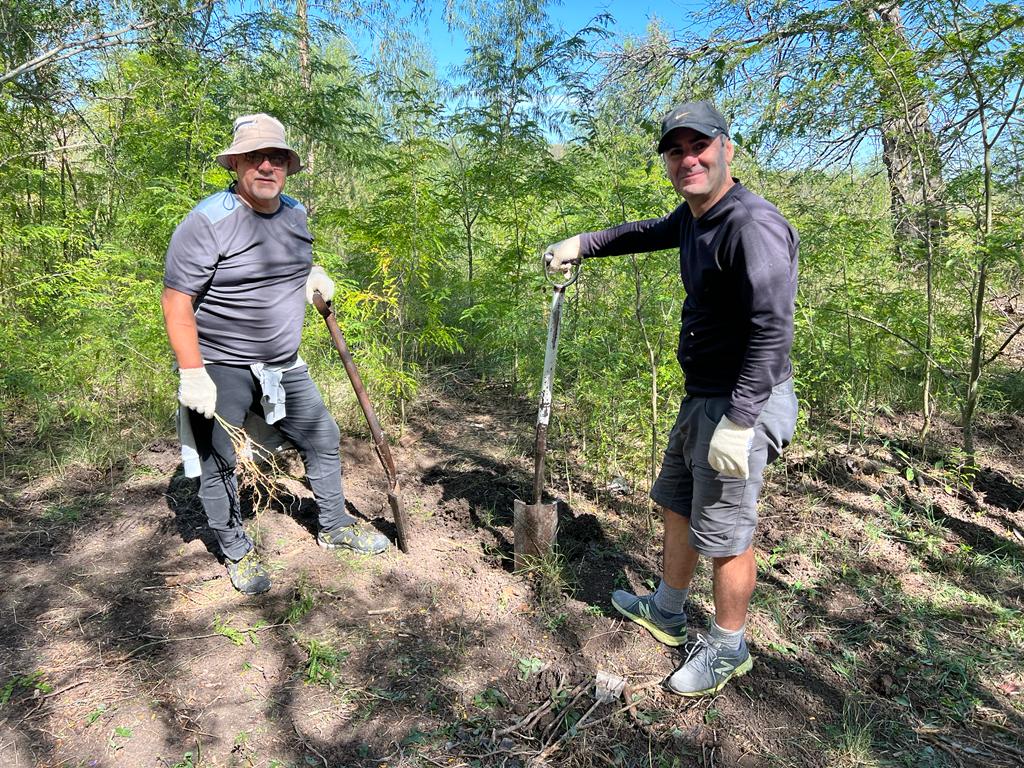 The Buenos Aires, Argentina, team helped at the Pilar Natural Reserve by removing exotic vegetation and planting new trees.
"This experience gave me the chance to learn about how our consumption habits as a society have a strong impact on the environment. I had the chance to collaborate with the daily tasks that are carried out in the reserve, like planting new autochthonous plants and trees, as well as deforesting exotic vegetation that affects the ecosystem. On the other hand, it was a great opportunity to get out of the office routine and meet and share experiences with other colleagues I don't usually work with." – Ignacio Capulo, Consultant, Sales Engineering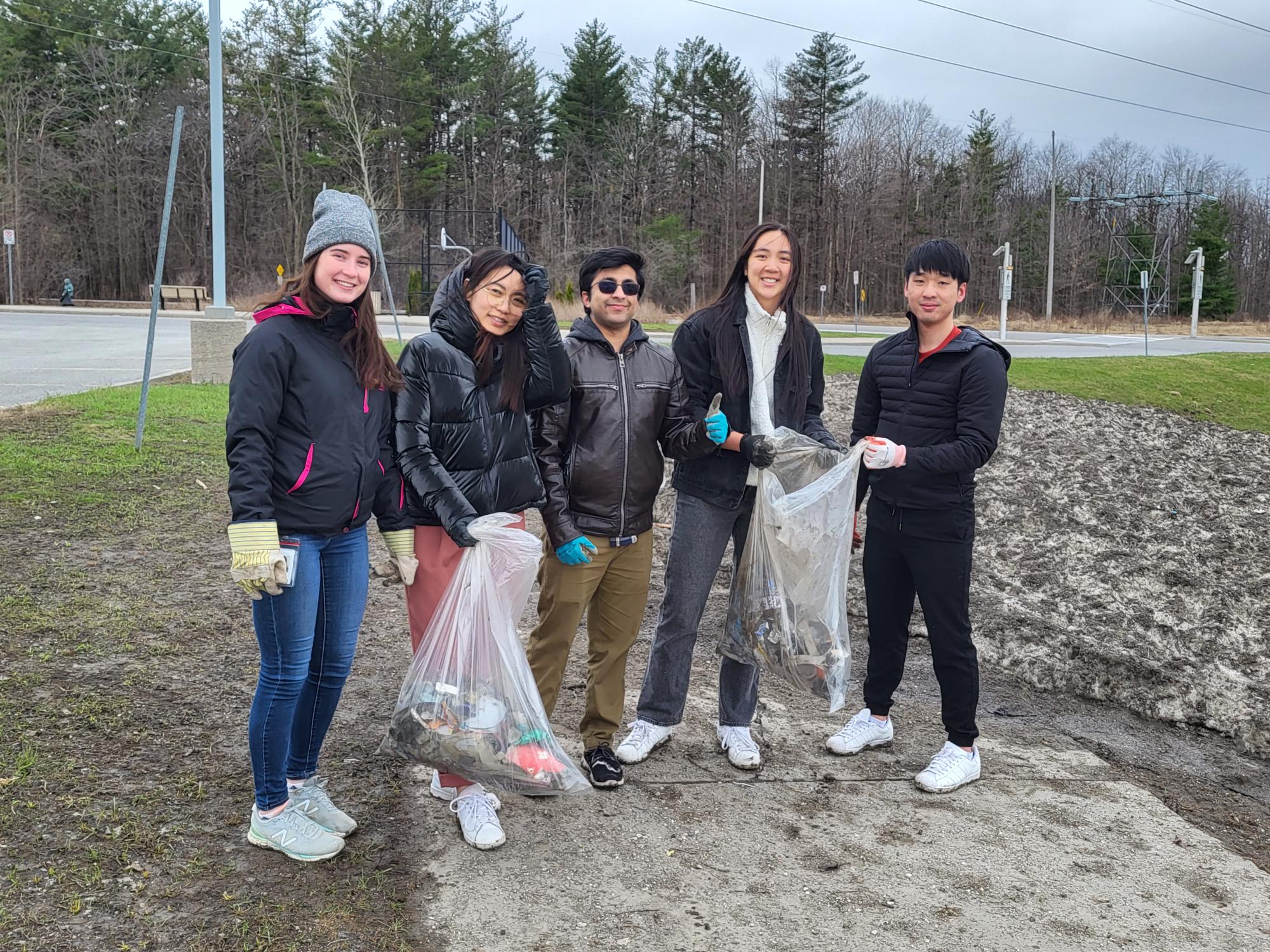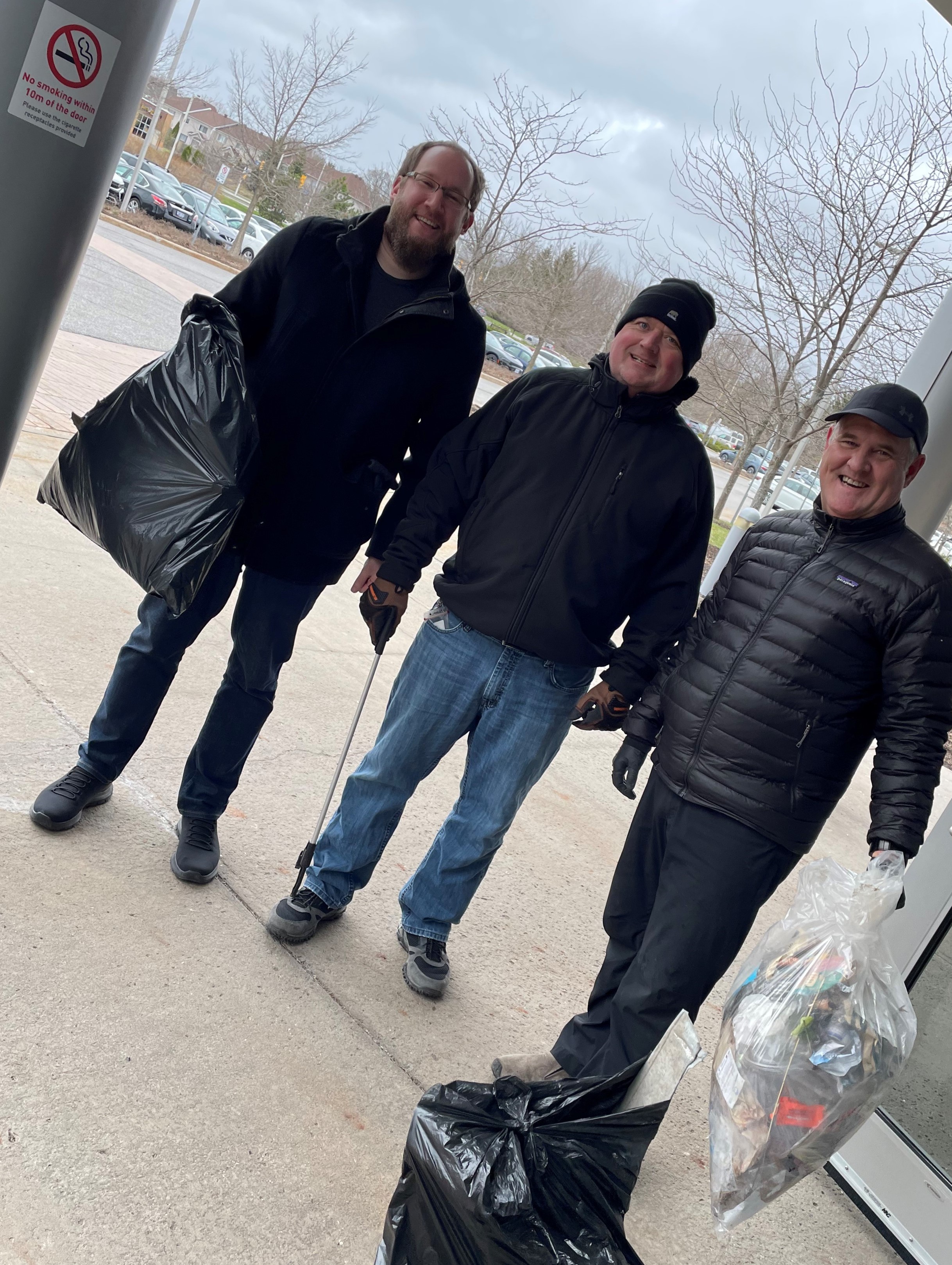 Teams in Ottawa, Canada, got outside and cleaned up around the Ciena Ottawa offices.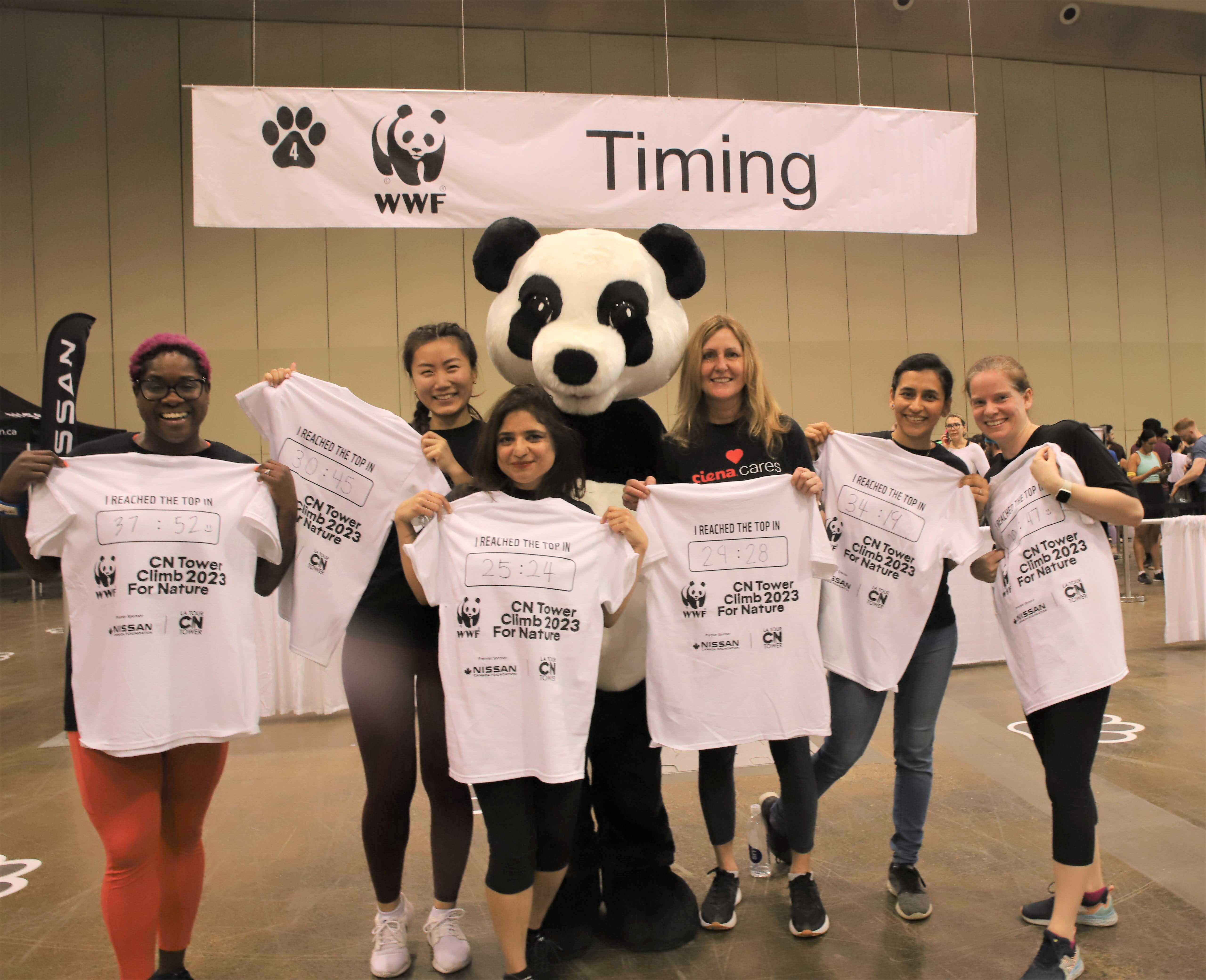 In Toronto, Canada, our people raised money for the World Wildlife Fund (WWF) by climbing to the top of the CN Tower.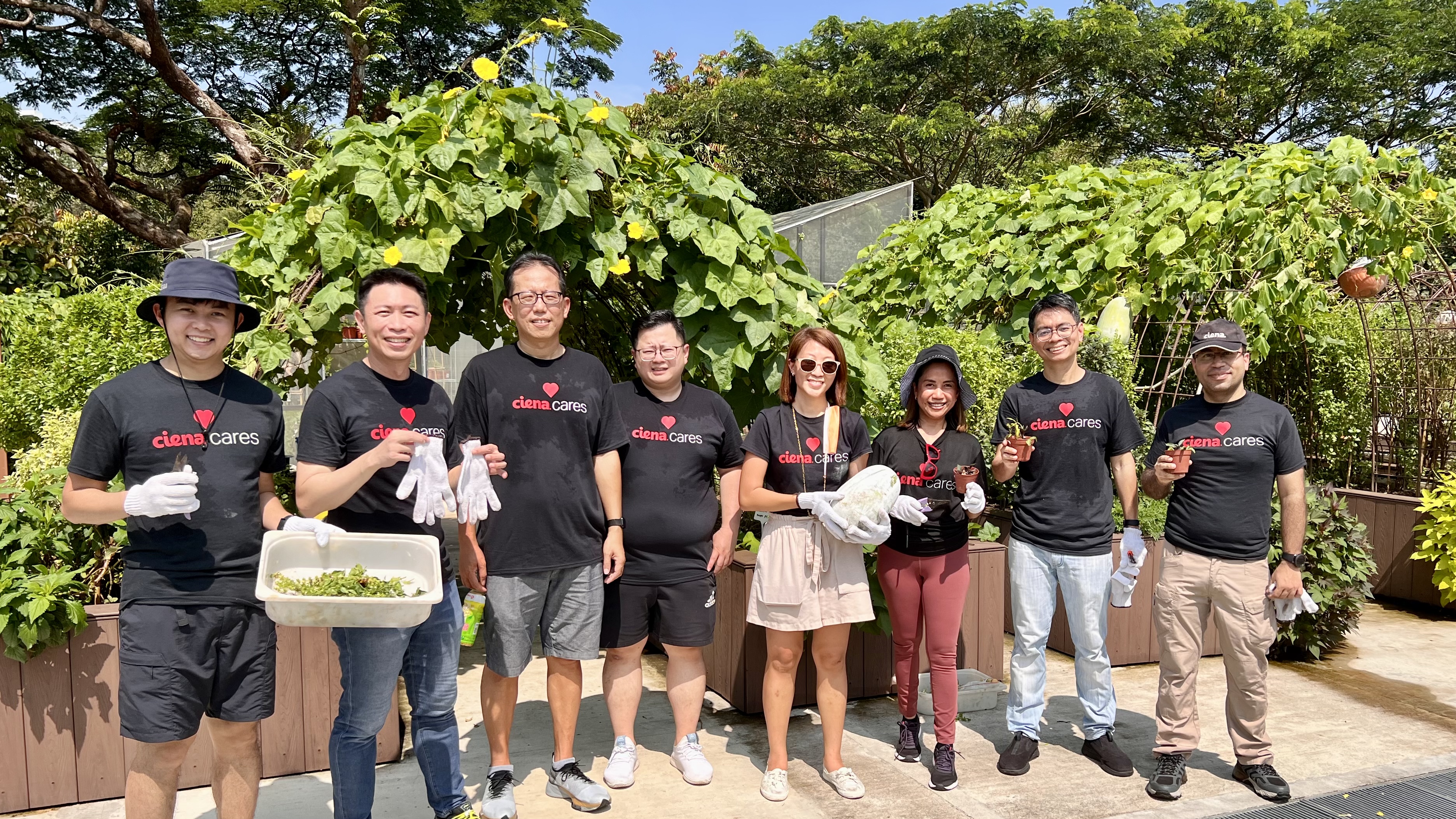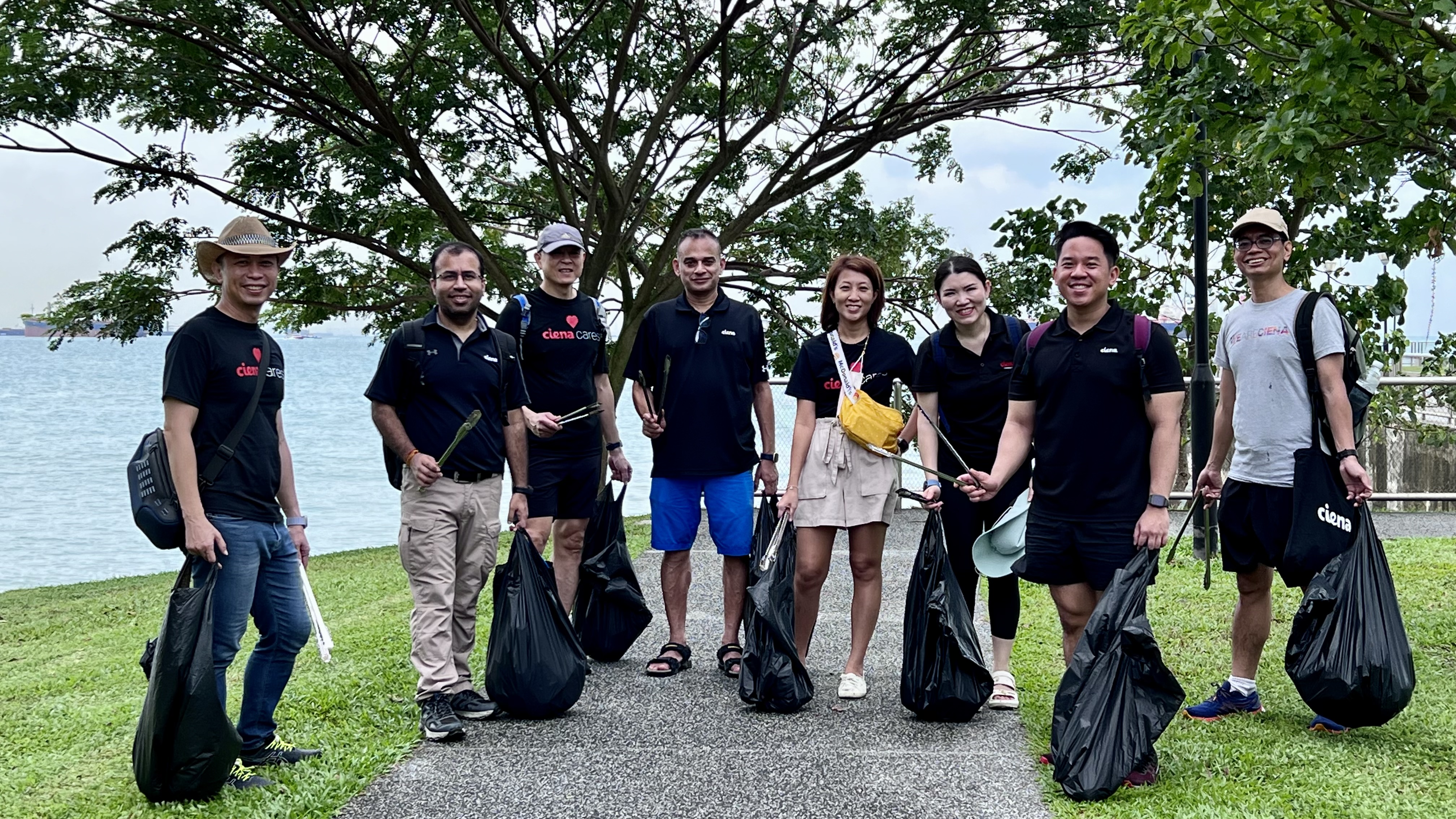 Teams in Singapore hosted two volunteer events during the month, helping the Horticulture Program at Jurong Lake Gardens and cleaning up the beaches at East Coast Park.
"I really enjoyed myself during the Horticulture program. Besides the bonding sessions with fellow colleagues, we had a quick tutorial on edible plants around the demonstration garden. The guide was very friendly and engaging. We got to see edible plants in their natural form, not the packaged ones you see in supermarkets. To name a few examples, yam beans, Thai soldier yardlong beans, sesame plants, eggplants and more!" – Yeow Chong Ang, Consultant, Account Management
"I picked up litter at East Coast Beach with the Singapore team. It was a great experience cleaning the beach with the sea breeze in your hair. I collected two bags of litter and would definitely do it again." – Wei Wei Chua, Advisor, External Communications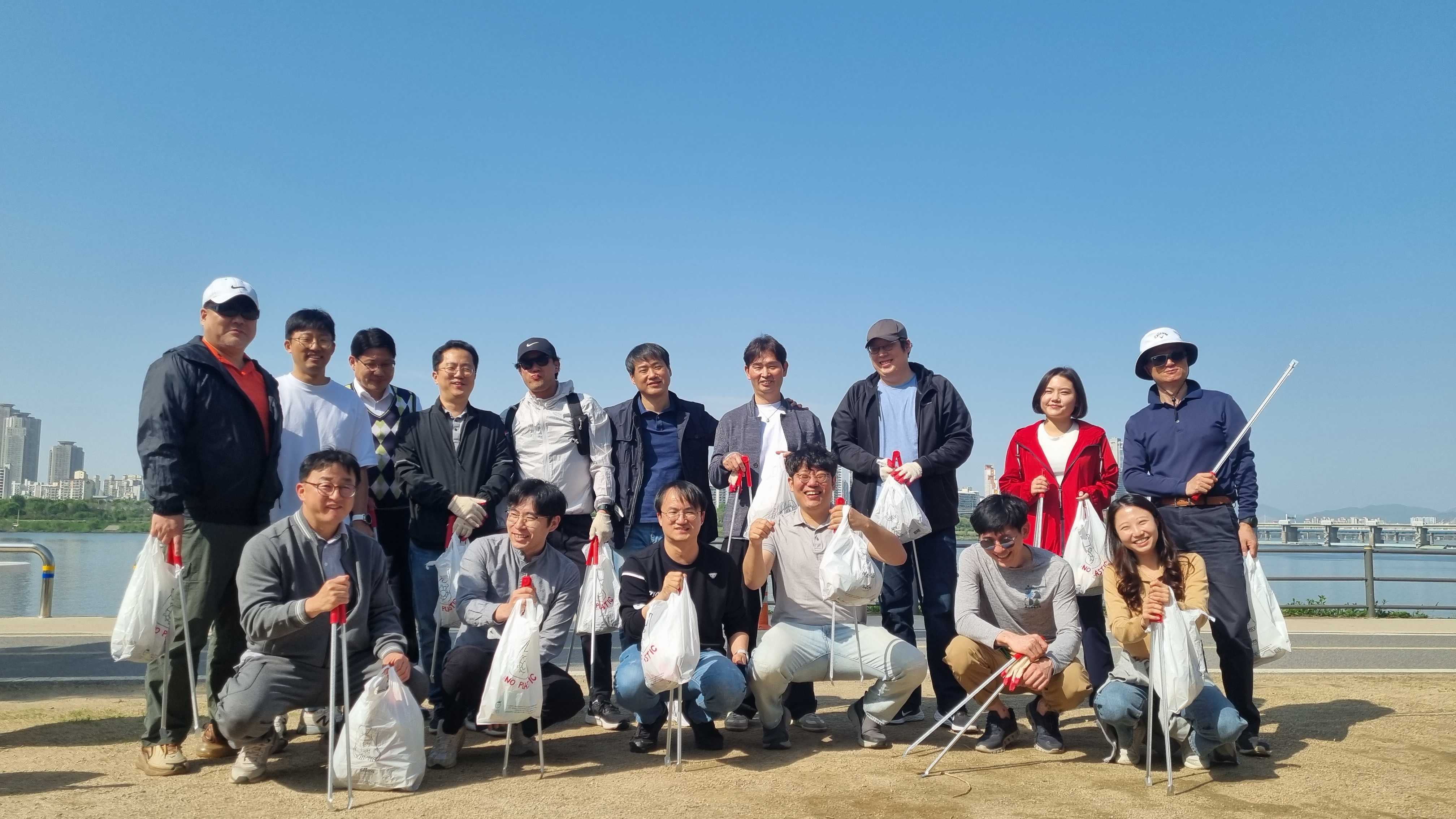 Our teams in Seoul, Korea gathered at Han River Park to pick up trash and litter.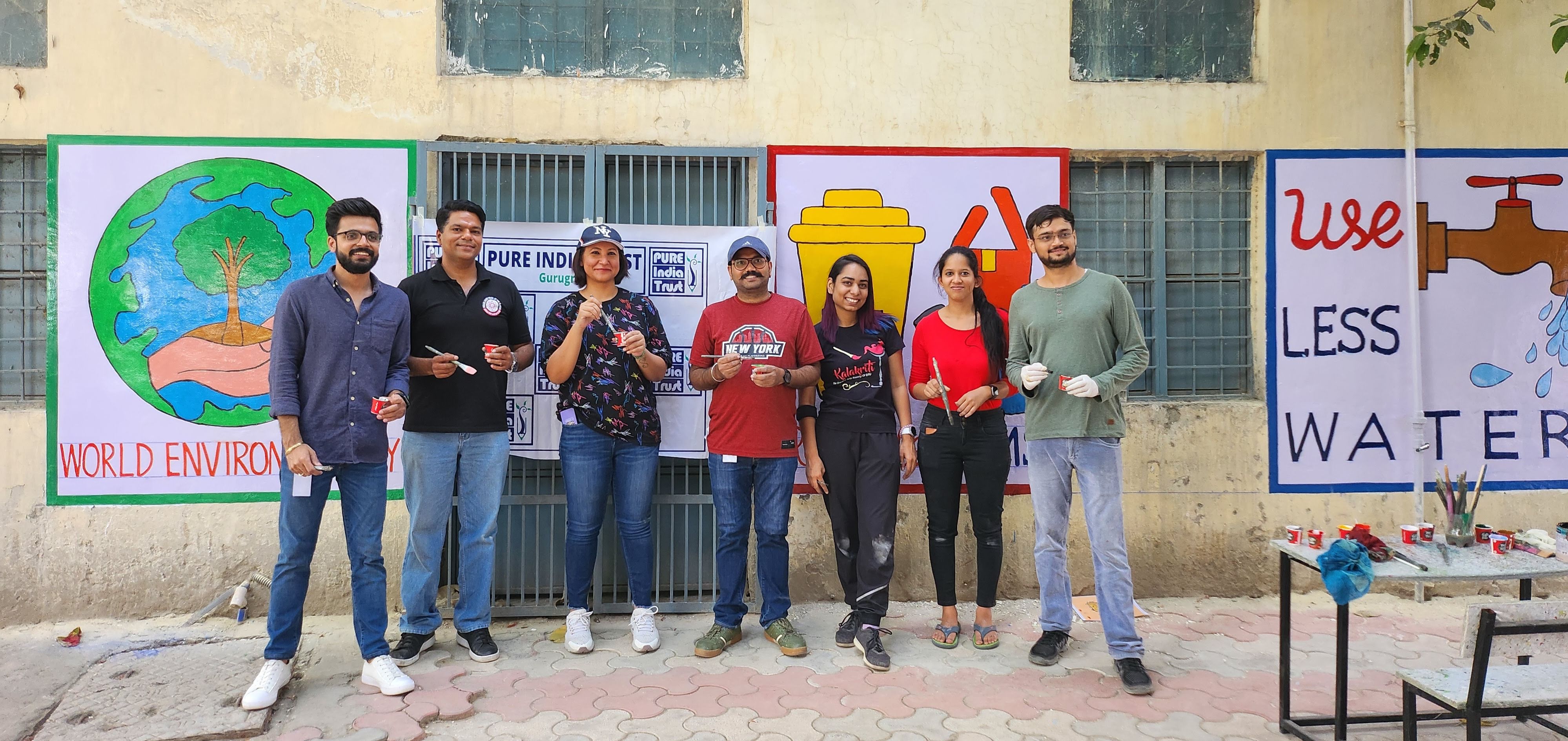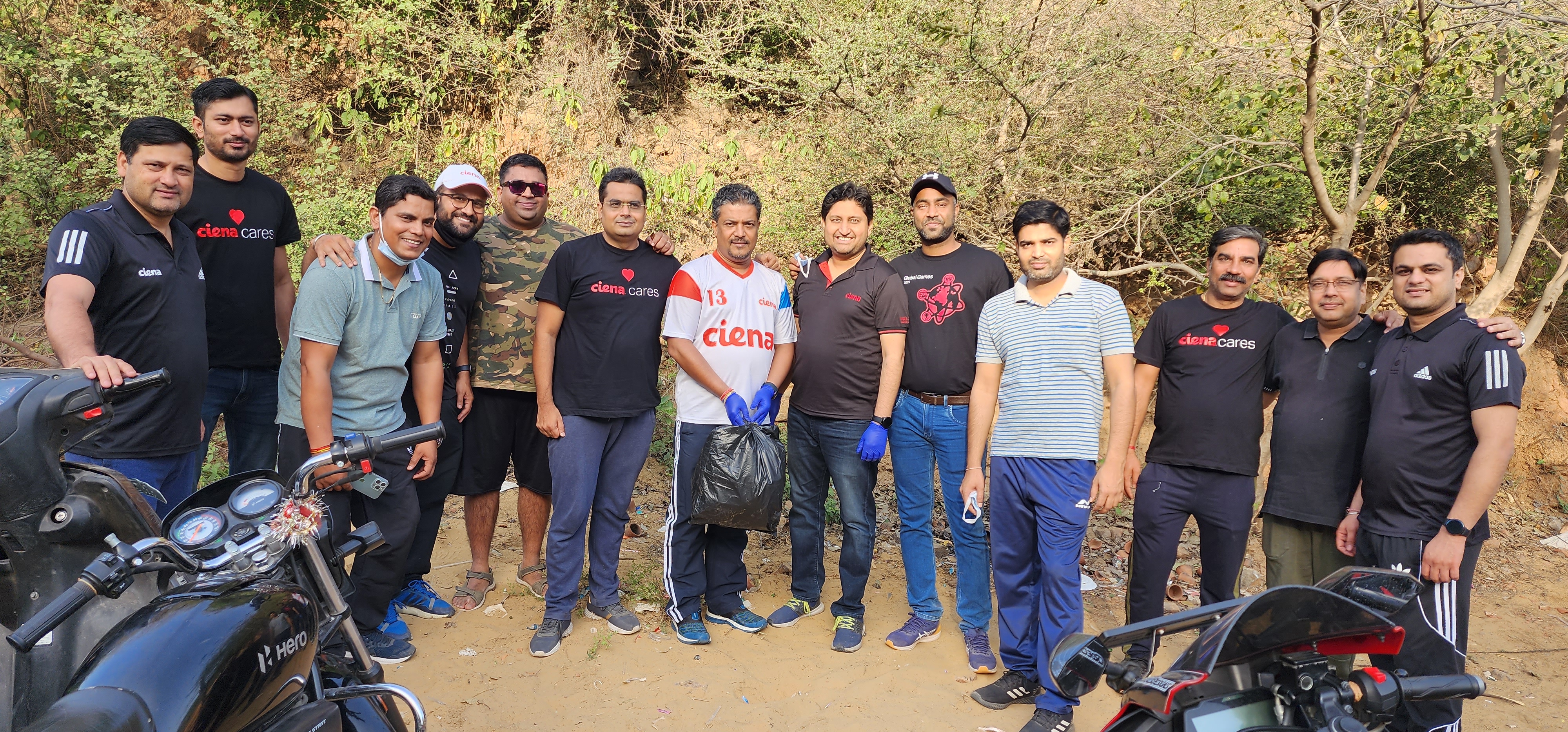 In Gurugram, India, our people helped paint environmental murals at schools with PURE India Trust and cleaned up trash at a local hill station near the office.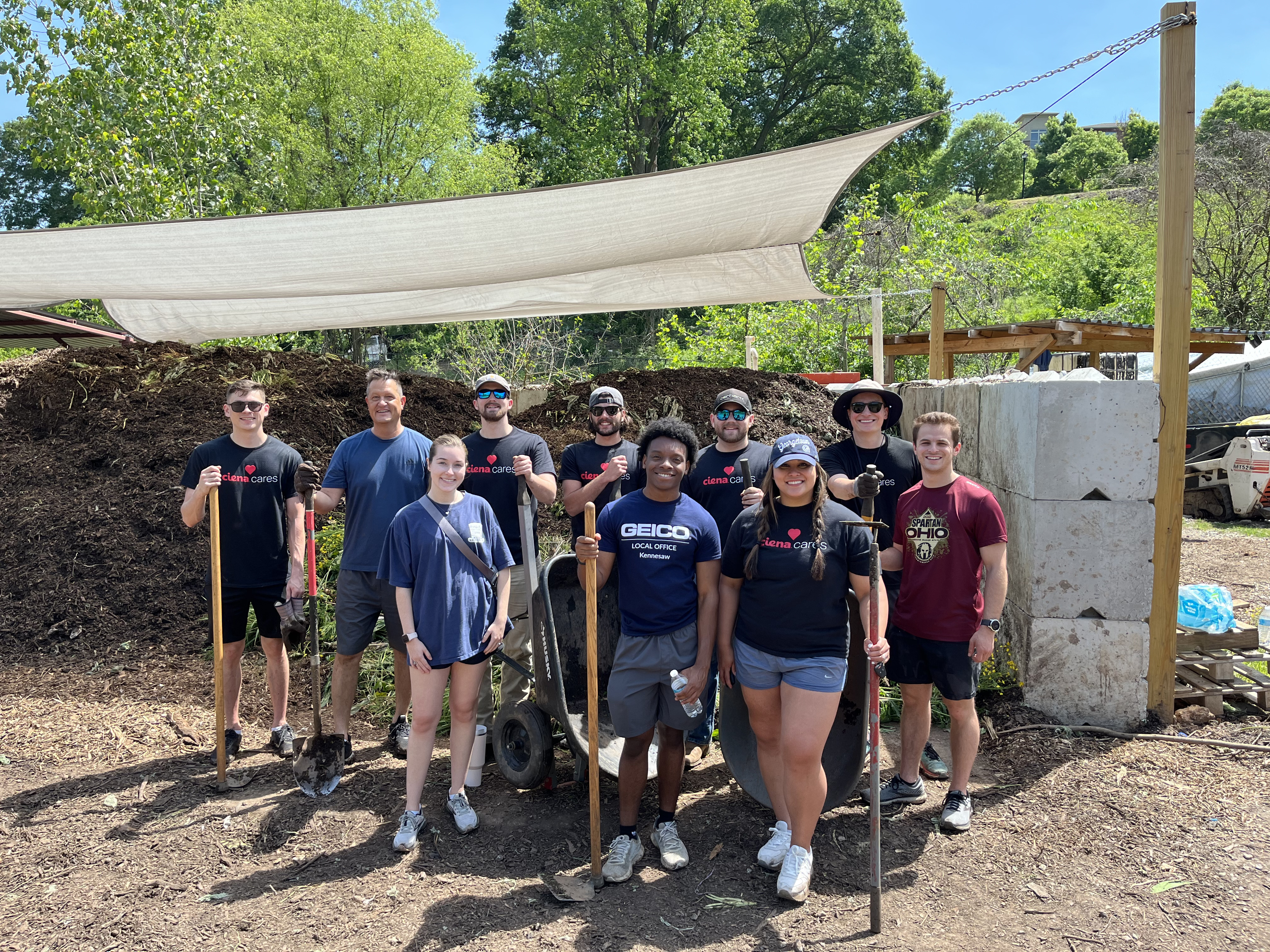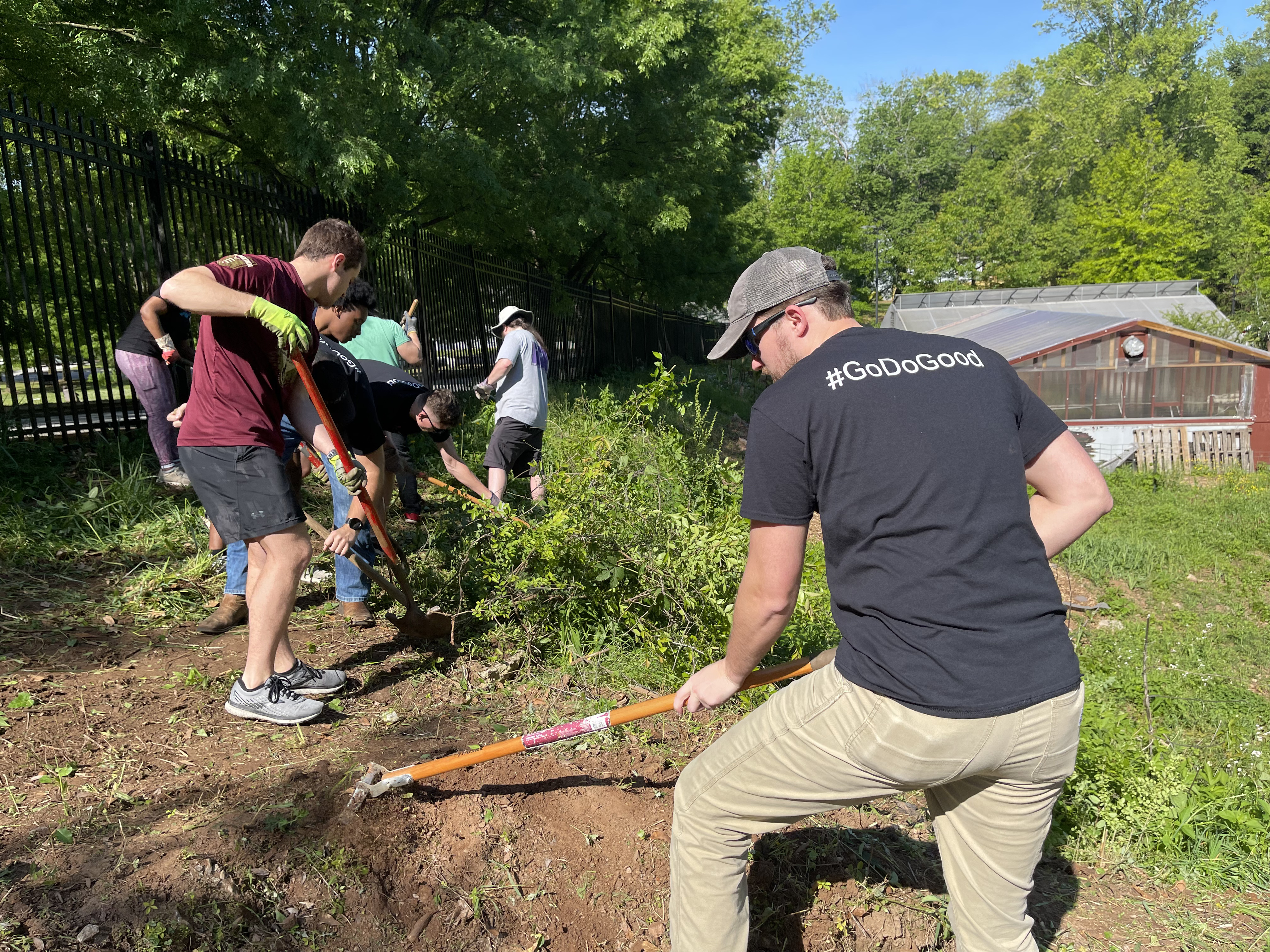 Our teams in Atlanta, United States, helped at Truly Living Well Urban Farms by mulching pathways, turning and weeding garden beds, sifting soil, and working with compost.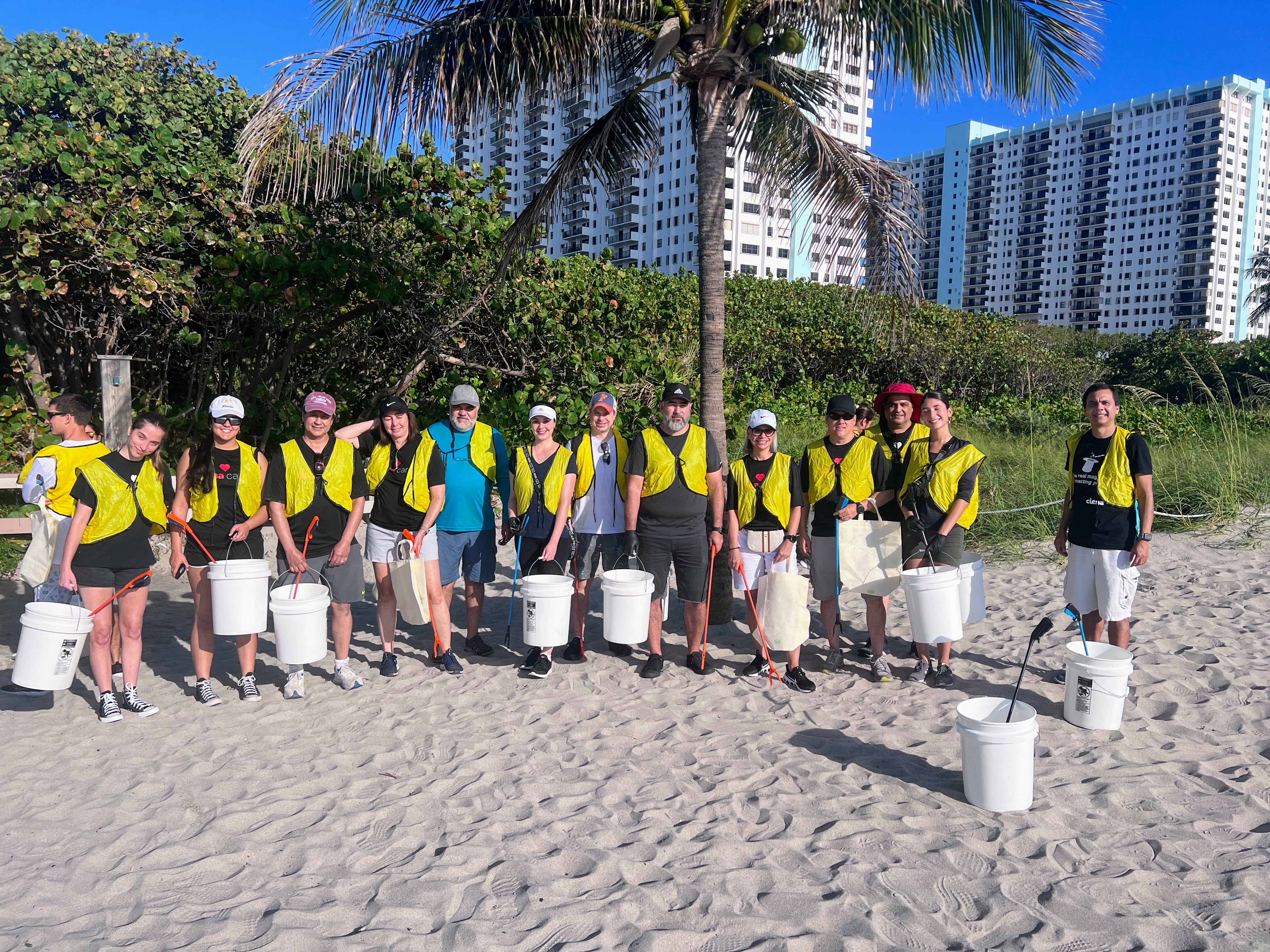 Teams in Miramar, United States, helped beautify a local beach.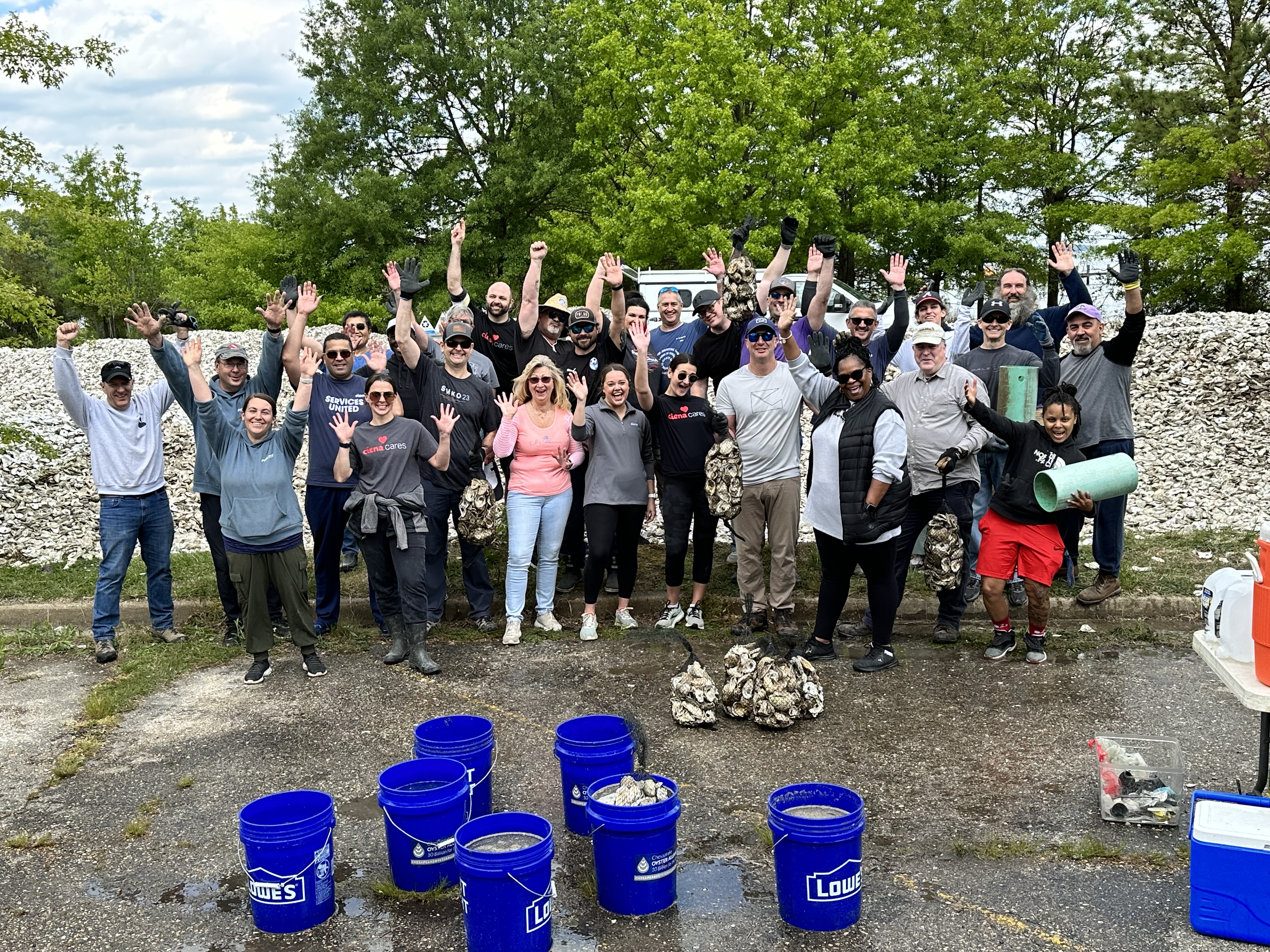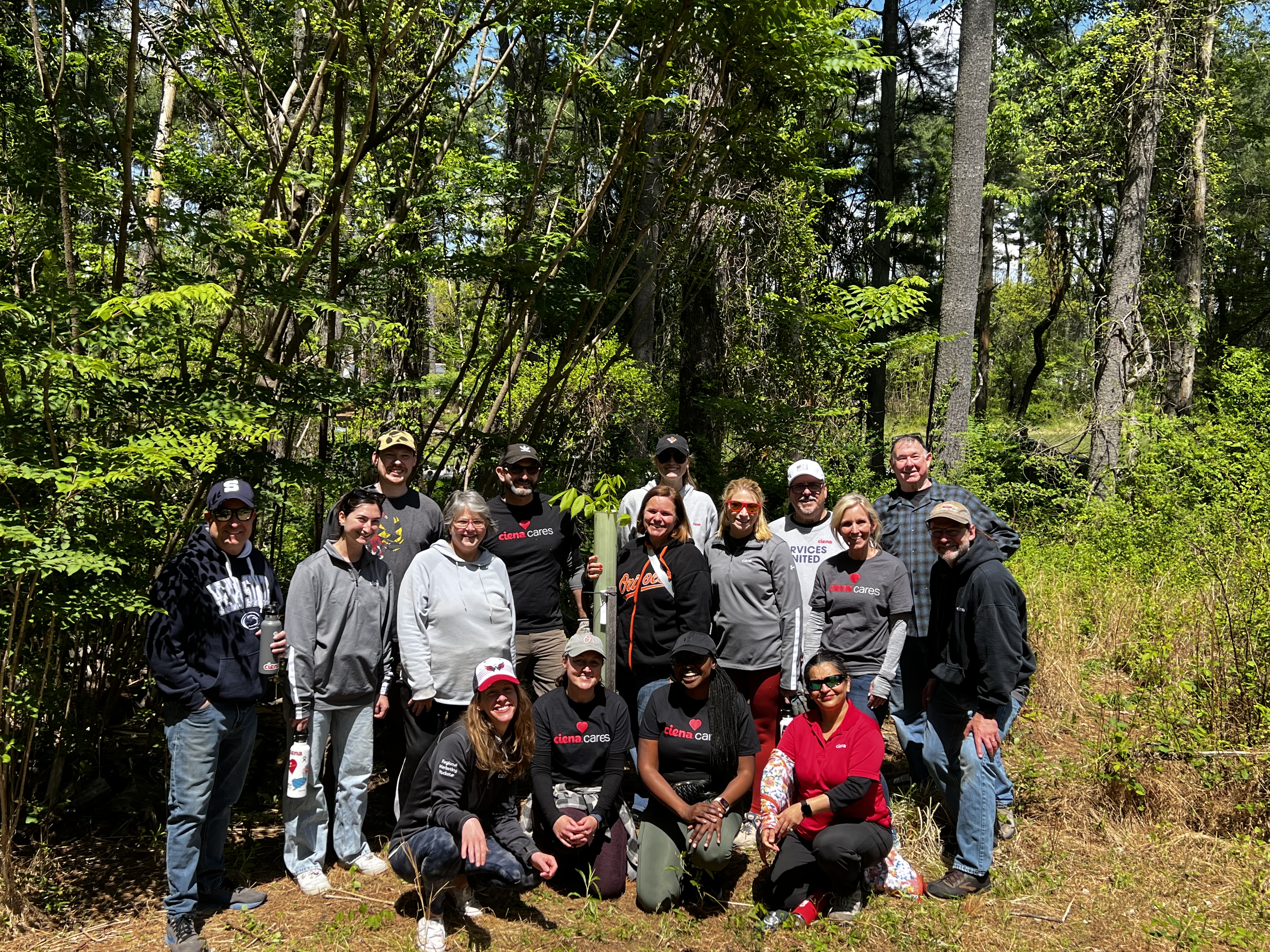 In Hanover, United States, teams helped recycle oyster shells and prepare new oyster habitats at the Chesapeake Bay Foundation and helped remove invasive plants around recently planted trees at the Gunpowder Valley Conservancy.
"It was a great day volunteering! We cleared, cleaned and filled 600 mesh bags with approximately 200 oyster shells each, for an approximate total 120,000 oyster shells that will be repurposed to create natural habitats for a new generation of oysters in the Chesapeake Bay. The hosts told us that this was one of the largest groups ever volunteering with them, and that we made a significant progress with a very high output rate!" - Luis Miles, Leader, Internal Communications
"Our group of 15 volunteers maintained 476 trees around the Gunpowder Watershed during our event on Tuesday! What an impact!" Julie Cioka, Project Manager, Global Programs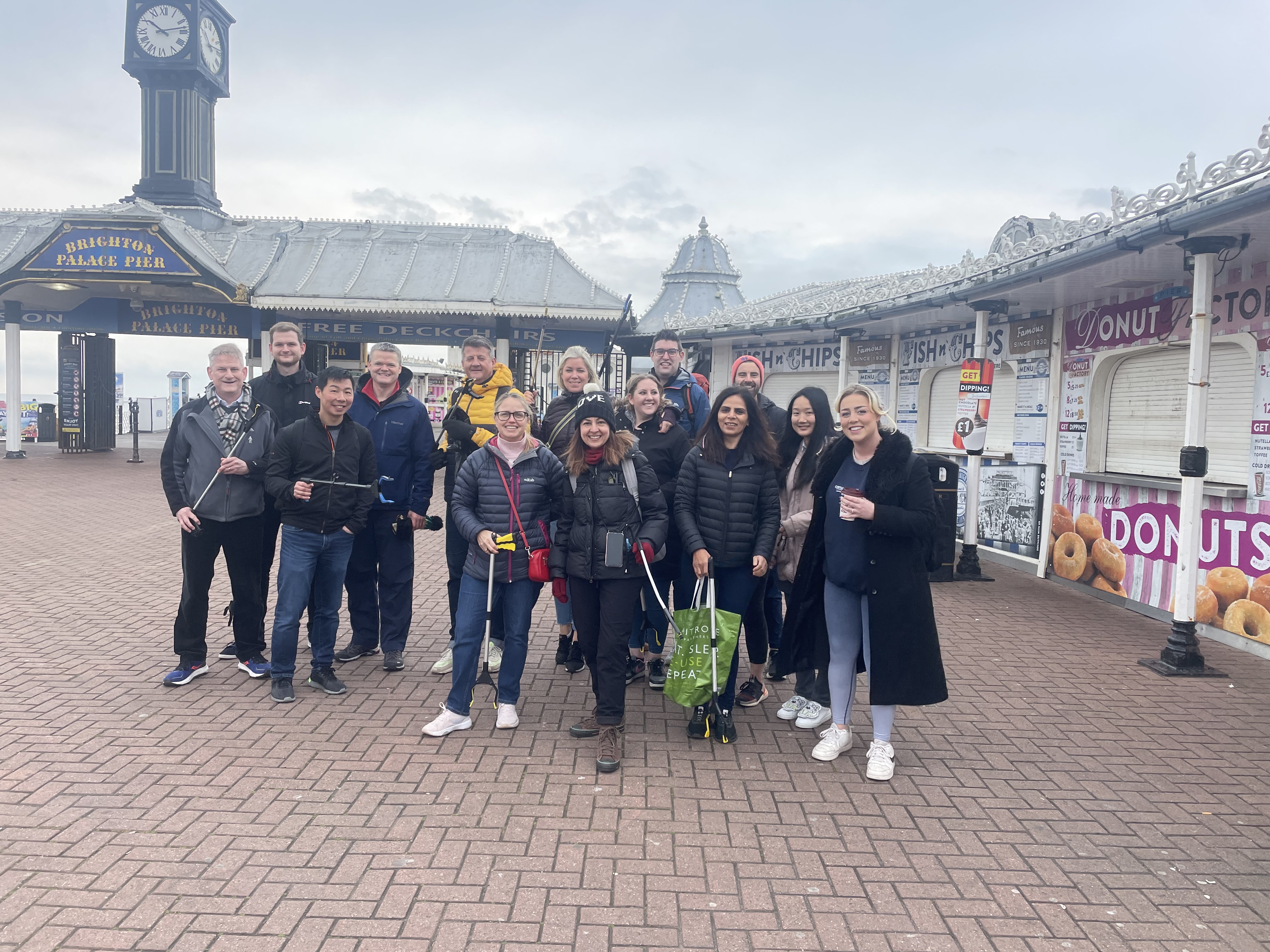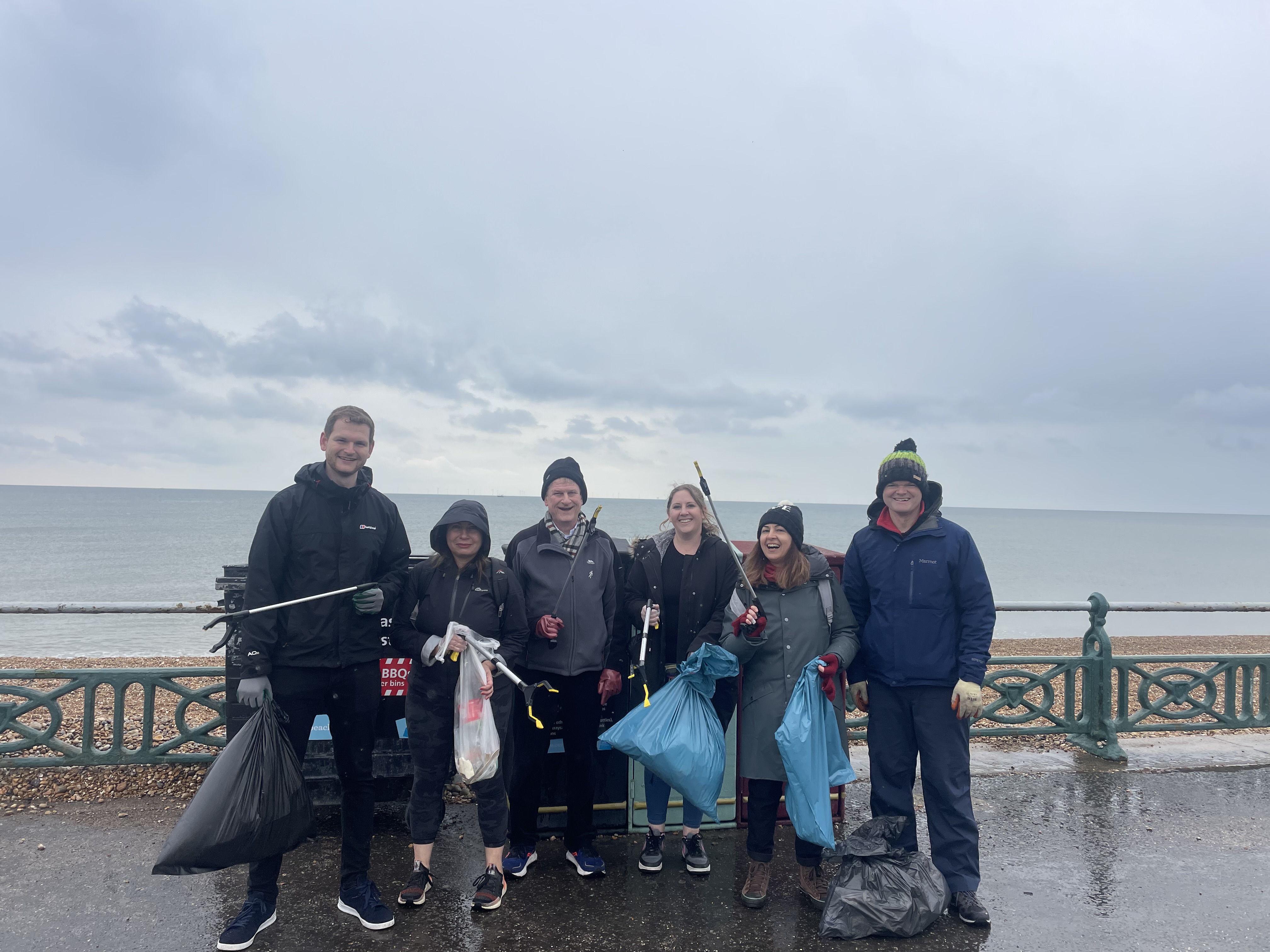 In England, teams travelled to Brighton beach for a clean up activity.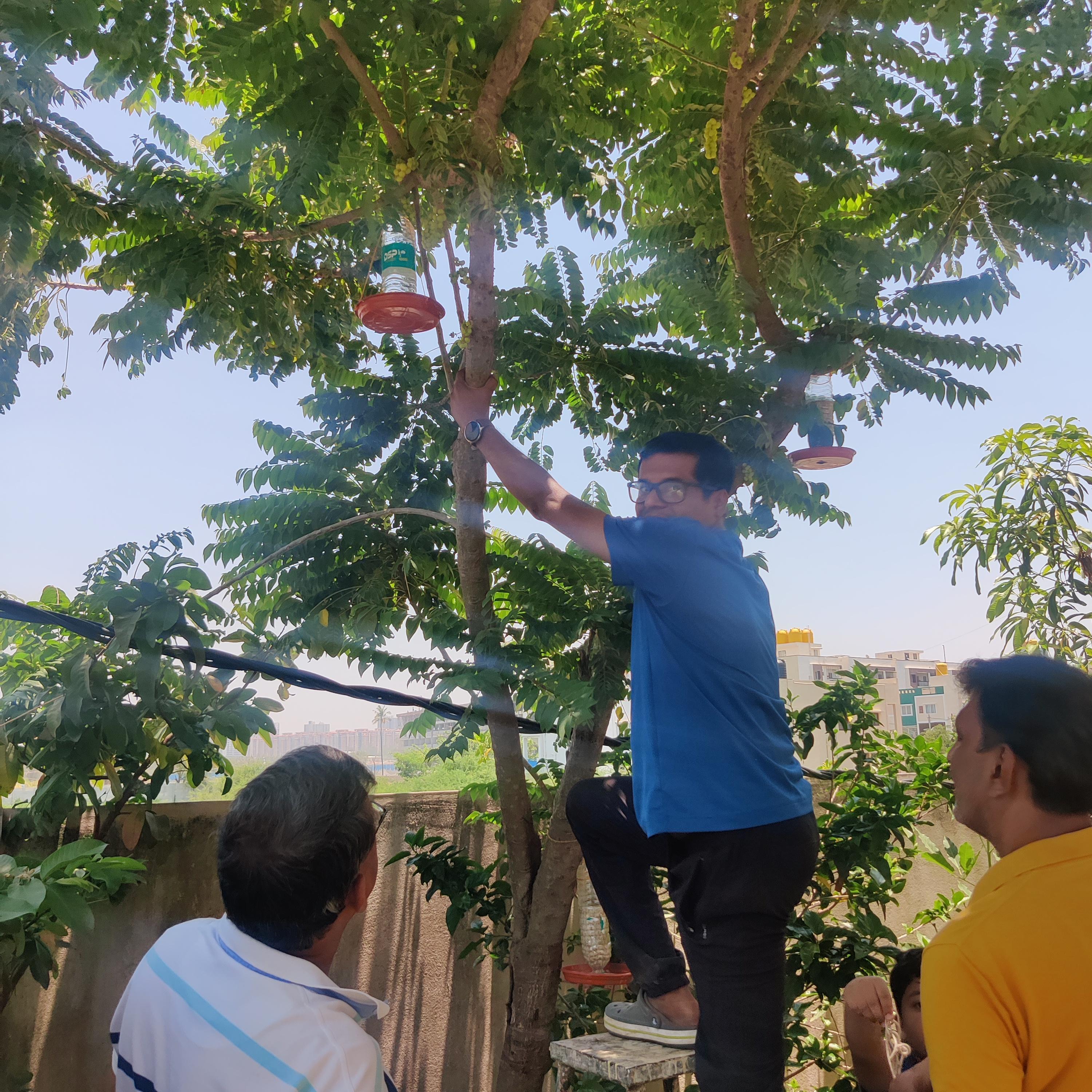 In Bengaluru, India, a Ciena Cares Champion installed bird feeders throughout his local community to help save birds from perilous situations.
"Our team worked on a little project called 'Save Birds.' During the summer months in particular, the majority of the lakes will be dry, and there will be no grains anywhere outside. Our group of pals was each handed a complimentary feeder, which is a feeder with a uniquely designed pattern. These feeders are little pots filled with water and grains throughout the warm summer months. We have installed close to seventy-five bird feeders in our area." – Nagaraj Bayanna, Software Engineer and a Champion of the Ciena Cares program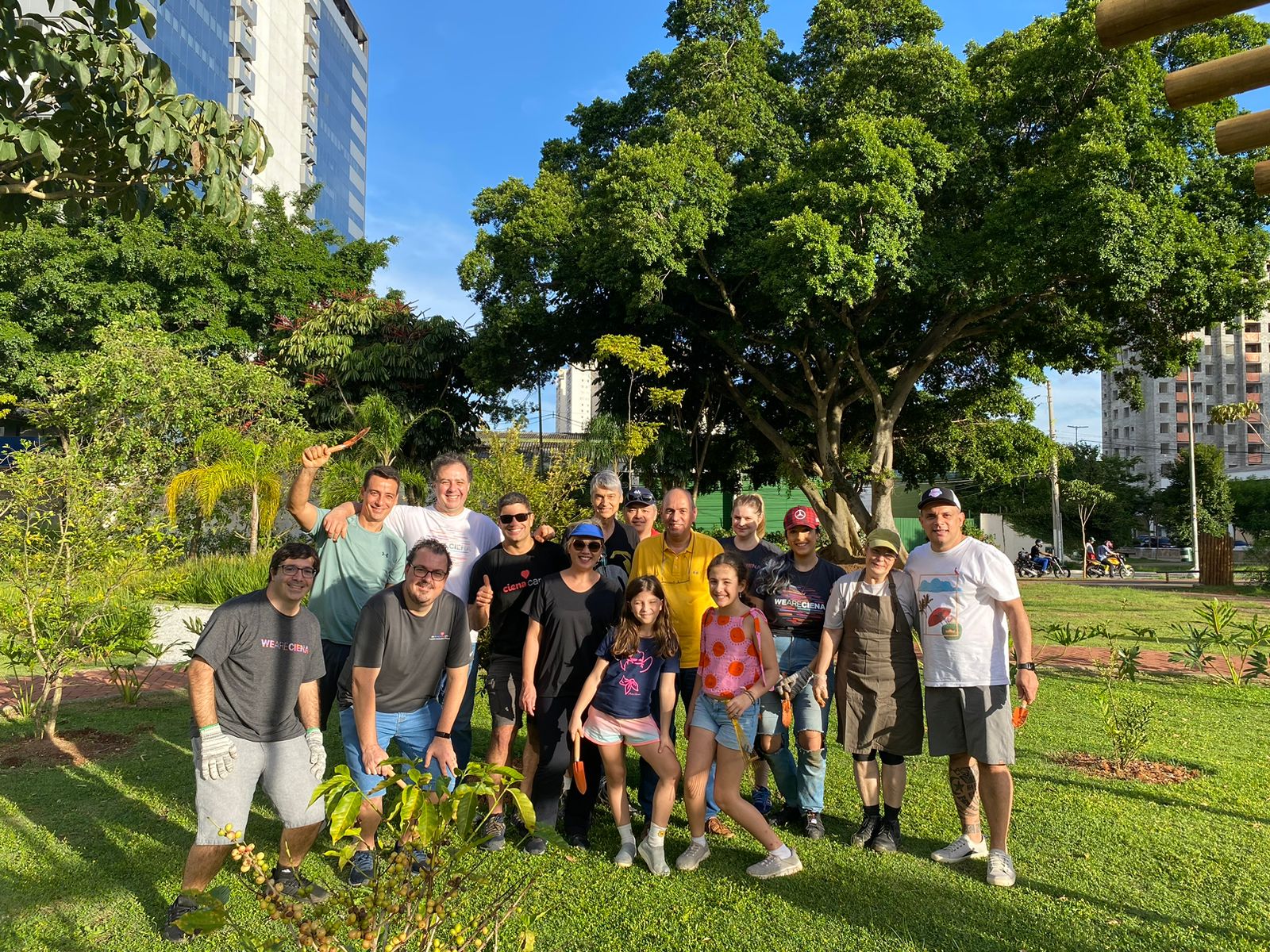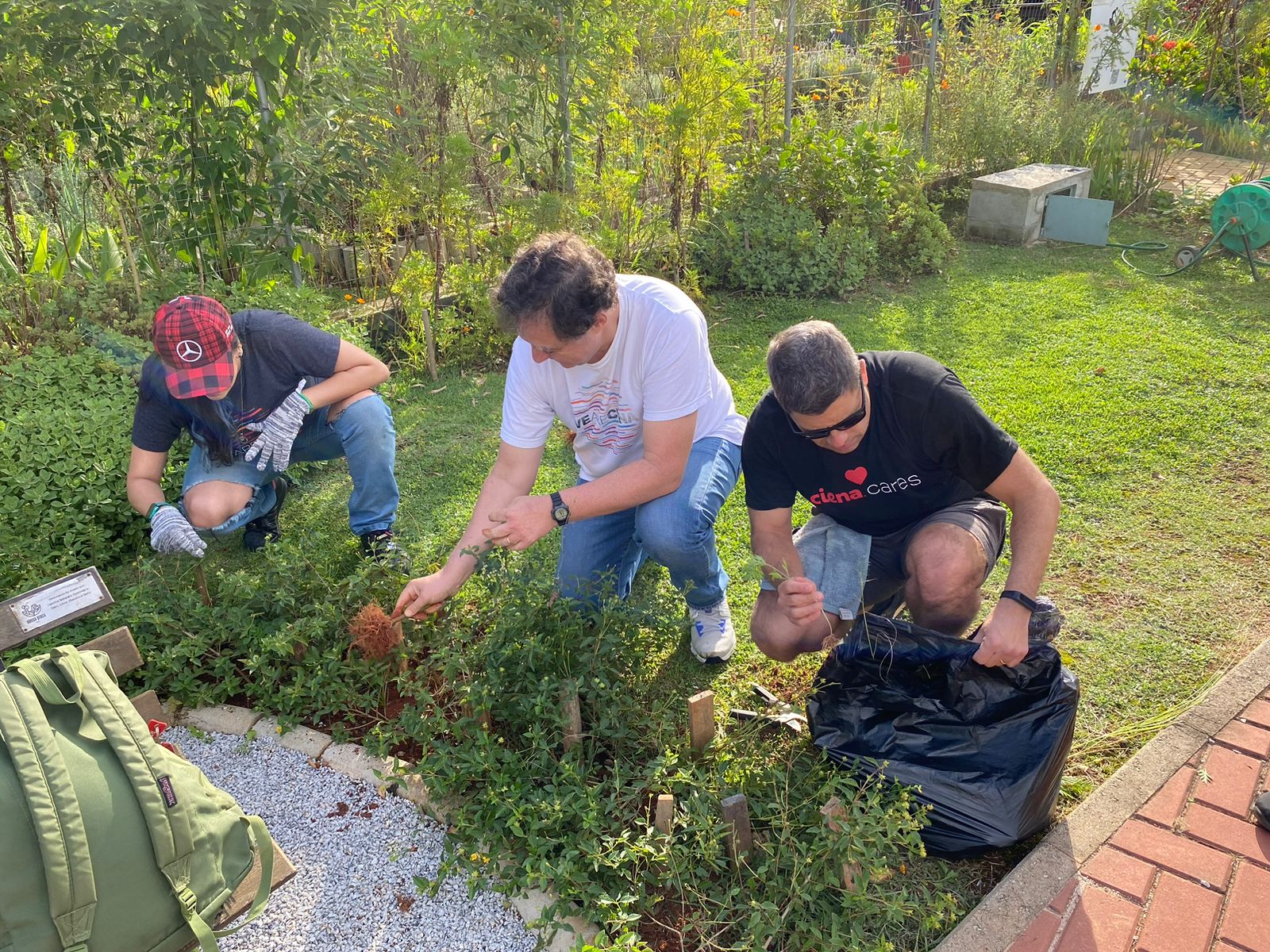 The São Paulo, Brazil team gathered at Nossa Praça to clean up a flowerbed.
Teams in Manila, Philippines cleaned up the Kanlungan Ng Sining of Rizal Park by sweeping, watering plants, picking up litter, and donating cleaning materials.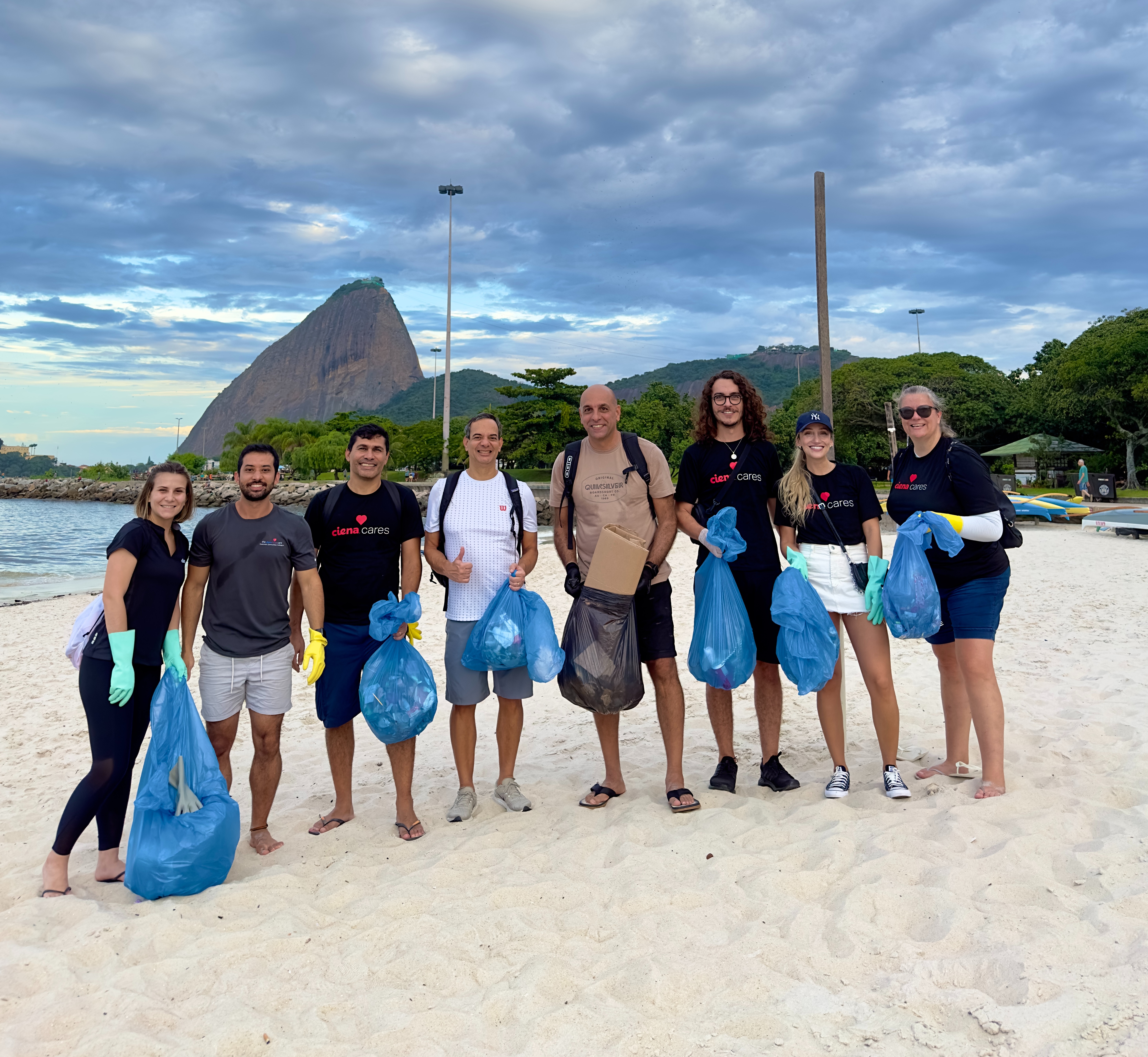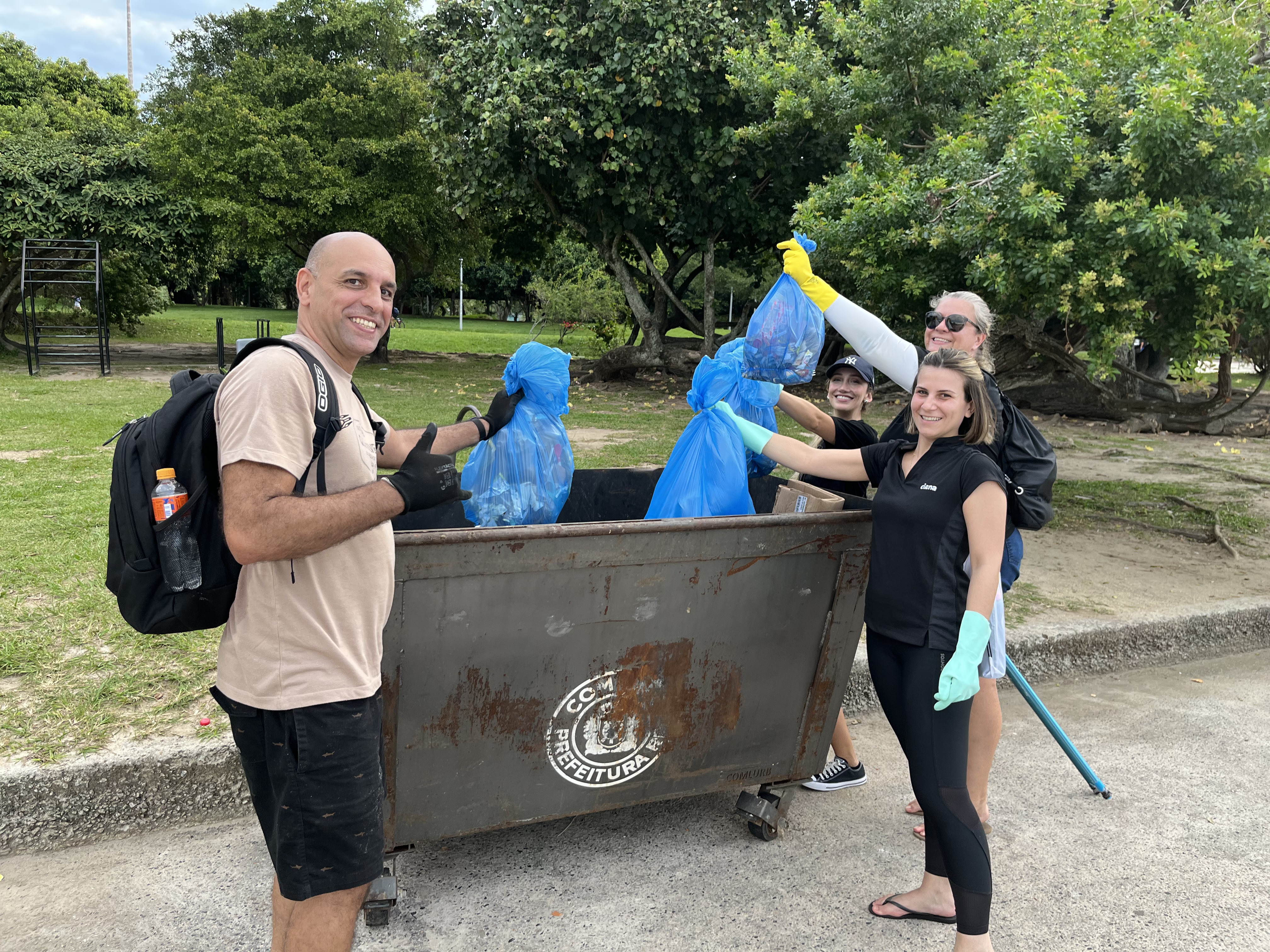 A group in Rio de Janeiro, Brazil cleaned up Flamengo Beach to help the environment there.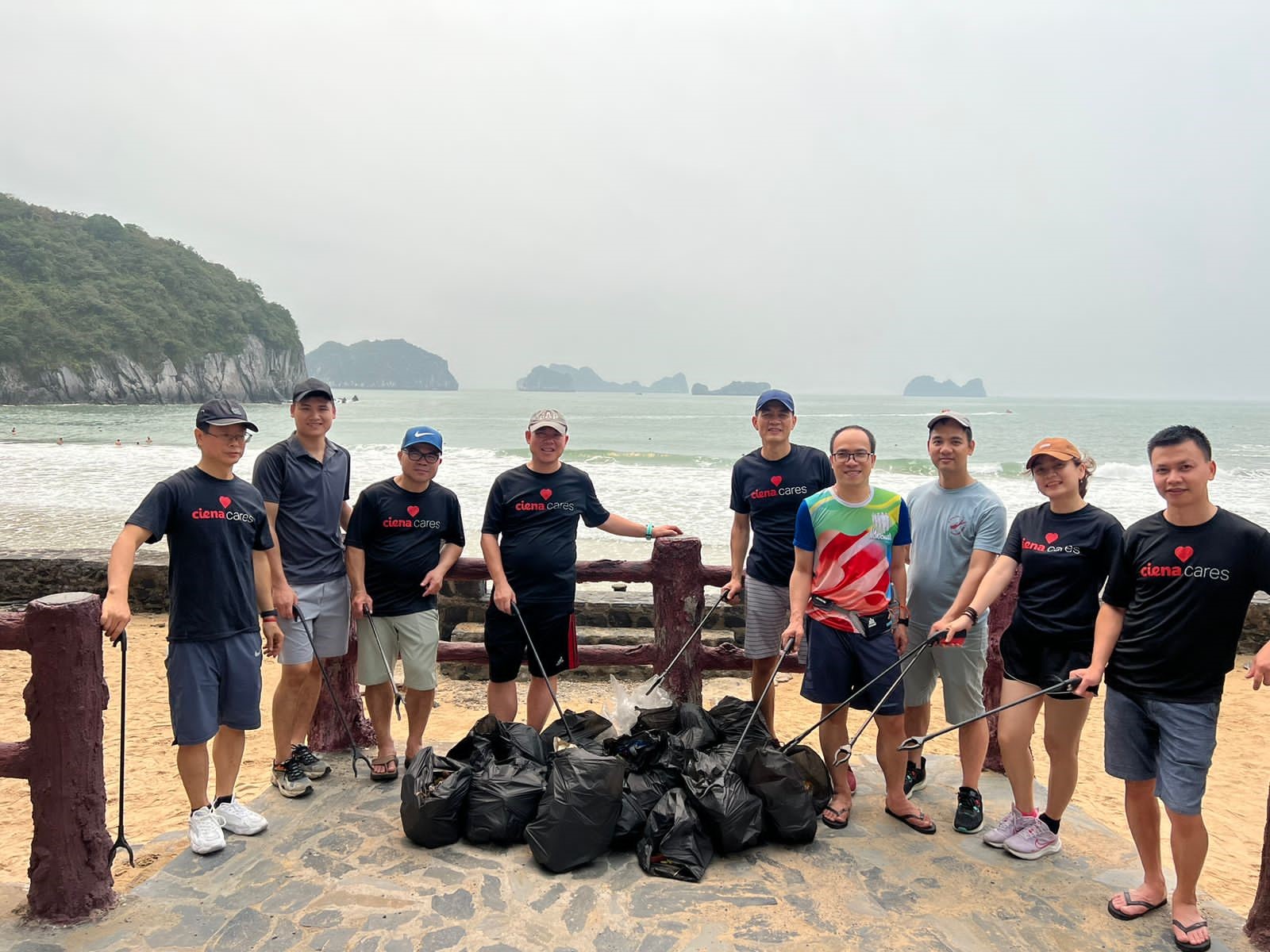 Our teams in Vietnam picked up trash and litter at Cat Ba Beach.