My Road to Allyship
My experiences and learning over the years has led me to greater understanding and allyship for my loved ones, friends, and colleagues who are a part of the LGBTQ+ community. Now as executive sponsor of our Pride at Ciena employee resource group I want to do my part to help provide a workplace culture where we can all belong.
---
As we celebrate Pride Month and all the individuals who are a part of this community, I want to discuss the importance of allyship and share my journey to becoming an ally. For context, an ally is someone who actively supports those in a marginalized group and promotes a culture of inclusion and belonging.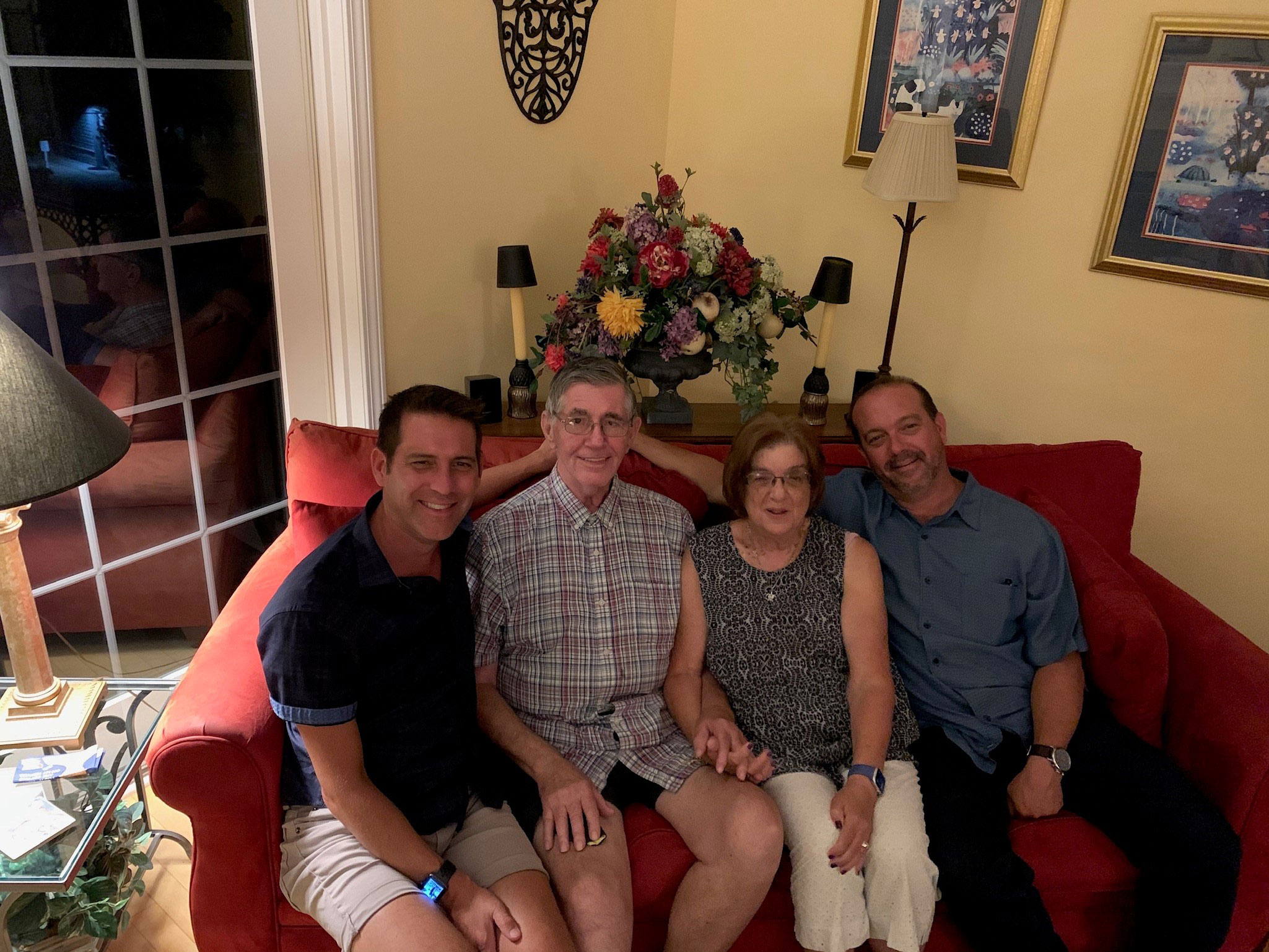 Rick, his brother and their proud parents
For me, allyship has not always been a direct path. I grew up in a small rural community with a house full of six boys and traditional beliefs. As a young man, my youngest brother came out to our family sharing that he was a gay man. Unfortunately, at that time in our lives, the rest of my brothers and I did not know how to relate to him. Today, I can see the pain my brother experienced because he did not feel accepted. It hurts thinking that if I had tried harder to understand my brother and what he was going through, he would have been happier. It's part of the guilt that I live with, and why I never want anyone else to experience what my brother did.
In the early 2000s, I was working as a Chief Information Officer and traveled to Singapore with one my colleagues. Before the trip, my colleague approached me to say that he was transitioning to be female. During our travels, we were stopped by the Singaporean government because my coworker's passport stated her gender as male, but she presented as female. I had so many conflicting conversations with the Singaporean and US governments as well as the executives and members of the Board at our company, who did not understand my colleague's identity and the challenges it was presenting on our trip.
In fact, I received many visceral reactions and upsetting advice about what to do, including a suggestion that my colleague should dress as a male just to get into the country and so on. Going through this with my colleague, and seeing how it affected her, forced me to address my own biases. I realized at that time – and I wish I had realized it sooner – how hard it must have been for my brother to come out and feel like he had no one on his side.
These experiences have taught me to appreciate what my brother and others in this community have faced. Ultimately, we are all unique human beings who want to feel like we are accepted and valued for who we are. As I have reconnected with my brother as an ally, I have found that the more I learn, the more I want to support him and others.
In the workplace, allies strive to create an environment where everyone belongs and is given equal opportunities to grow and be successful. A study in 2021 found that employees in organizations that foster a culture of allyship and inclusion were 50 percent less likely to leave; 56 percent more likely to improve their performance; 75 percent less likely to take a sick day; and up to 167 percent more likely to recommend their organizations as a great place to work. This is clear evidence of how important it is to cultivate a workplace that makes everyone feel accepted and valued because of our differences and not despite them.
Since becoming the executive sponsor for our Pride at Ciena employee resource group, I have made it a mission to make sure that everyone is in an inclusive environment and has the resources to be successful. Pride at Ciena is one of the many programs we have that assist LGBTQ+ employees in their careers. We also have a Global Inclusivity Council, which is a cross-functional team that oversees our strategy and initiatives designed to help us create a culture where everyone can belong. They work to drive allyship and inclusive behavior and establish psychological safety for all employees. Ciena is also a member of Out & Equal to provide additional resources and information for LGBTQ+ workplace equality.
At Ciena, we are rooted in our people through our People Promise and are committed to investing in their success, empowering them and creating a culture where everyone feels like they belong. Allyship is critical to cultivating this type of workplace and I encourage everyone to learn more about it and the positive impact that it has on others.