100G everywhere in the access
With Ciena's new 5132 Router we will bring 100Gb/s service, demarcation, and coherent access to the business and wholesale environments. Get a free Omdia white paper and learn more about the latest addition to our Routing and Switching portfolio.
"In the next 36 months what is the most significant driver for 100G in the access?"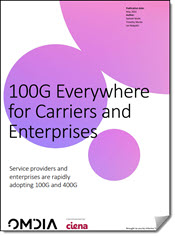 In a recent Ciena commissioned report "100G Everywhere for Carriers and Enterprises", industry analyst firm Omdia sampled both global service providers and private enterprise business network owners, with revenues weighted from $50M to $5B, on this very topic and more.
Surprisingly, or maybe not so for you, when service providers were asked this their overwhelming response was growth from Enterprise with 68% (44% + 24%), closely followed by 5G at 53% (29% + 24%).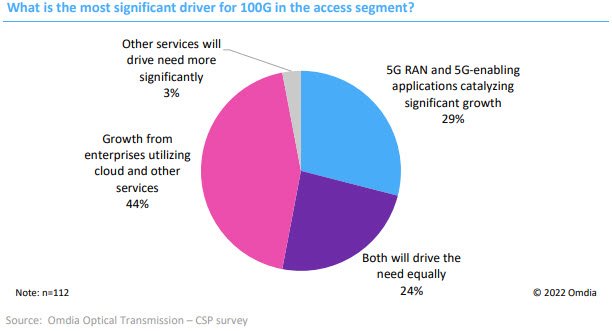 When large private enterprise network owners were asked "When will you transition the access-aggregation layer to 100GbE-based solutions?", most or 80% see the need with the next 3 years (2022-2024), and 19% having already deployed 100GbE in the access.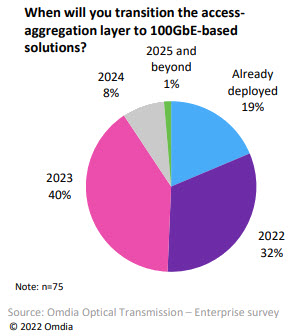 For some large private enterprises and service providers, 100GbE is becoming the new 10GbE in their networks. As network operators really take advantage of existing or planned extensions to their fiber networks this is true for carrier-neutral hotels and Points of Presences (PoPs) as well.
Business and mobile apps are moving to edge cloud hosting