Ciena's Universal Aggregation (UA) solution unifies networks and solves business challenges
Whether you are providing mobile, business, or residential broadband services, it is important to protect your network investment and be prepared for anything. A converged network approach allows you to achieve your goals.
Our UA solution aggregates traffic from TDM, IP, and Ethernet services using dedicated and shared fiber on the same, cost-effective routing and switching platform to enable 5G, PON, and IP/Optical convergence.

Ciena's Universal Aggregation (UA) solution provides
increased flexibility and scale to enable new
revenue-generating services across internet, mobile, and cloud.
5G
The road to 5G demands high-performance wireline networks founded on converged, open, automated, best-in-breed designs—fully interoperable, flexible, and built to cost-effectively address current and future 4G and 5G demands while safeguarding network investments into the future.
Ciena's Universal Aggregation (UA) solution provides the network efficiency, carrier-grade reliability, and multi-vendor automation you need to achieve commercial success by bringing new SLA-based revenue streams to market faster.
PON
Service providers are seeking common facilities that enable fewer pieces of equipment and software to support multiple applications and user types.
Ciena's Universal Aggregation XGS-PON ecosystem flattens traditional chassis-based PON power consumption and space while converging broadband, 5G, and cloud services, where and when your customers need it—all on the same routing and switching platform.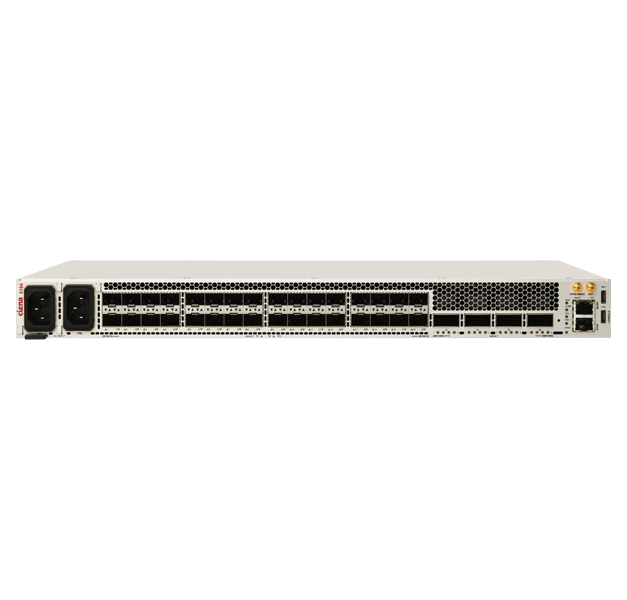 5164 Platform
Ciena's 5164 Router is purpose-built for 5G networks that converge 4G/5G fronthaul, midhaul, and backhaul (xHaul) networks onto a common, simpler infrastructure. With dense 1/10/25GbE to 100/200GbE aggregation and support for both hard network slicing (FlexEthernet) and soft network slicing (Segment Routing), the temperature-hardened 5164 is the ideal platform to simplify and de-risk the unique 4G to 5G journeys of mobile and wholesale operators.
What do you need to know to start your IP/Optical convergence journey?
Service providers are looking to converge their IP and optical layers to lower cost, achieve scale, and simplify their networks.
Many global customers rely on Ciena to streamline their operation and converge IP and optical layers with multi-layer optimization using automation.
Let us show you how providers determine their ideal path to IP/Optical convergence given their network reality and business needs.
WaveLogicTM 5 Nano
WaveLogicTM 5 Nano 100G-400G coherent pluggables provide exactly what you need, where you need it.
-Extended temperature, standards-based optical modules for access applications
-Compact coherent optics with seamless photonic layer integration for metro/regional applications
-QSFP-DD coherent pluggables for 400ZR applications
Please fill out the form below for more information.