Webinar
Why do enterprises need Distributed NFV (D-NFV)?
Enterprises are looking to solve real-world issues and rein in escalating IT costs. They're demanding new and innovative services and deployment options from their service providers. D-NFV gives service providers new tools to meet the ever-changing needs of enterprises.
In this webinar, we unravel the ball of confusion surrounding the D-NFV use case, diving into:
Virtualized network services—a faster way to meet enterprise business needs
Candidates for value-added new services and requirements to deliver them
How Ciena's D-NFV Solution makes the services available to enterprises of all sizes
D-NFV is changing how network services are rolled out.
Learn how to rapidly add value to your network. This webinar cuts through the clutter and delivers the information you need for fast impact.
Featured speakers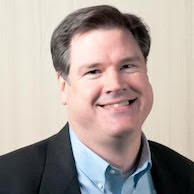 John Hawkins
Ciena's resident Carrier Ethernet expert