Webinar
Prepare your wireline network for 5G
5G will require far more than a radio upgrade. It will be as reliant on the fiber wireline network as on the new radio technologies. Plus, 4G deployments are—and will continue to be—strong and will coexist with 5G for many years to come.
This webinar shares insight into how Mobile Network Operators (MNOs) can take action now. Specifically:
The business benefits that will drive 5G adoption
How 5G will impact the wireline network
Wireline network improvement needed for 5G
Monica Paolini, wireless industry analyst and founder of Senza Fili, will share findings from her recent reports and MNO discussions on reducing the complexity in wireless networks and how operators are preparing now for 5G, as well as insights from Mobile World Congress 2018.
Hear from Brian Lavallée, one of Ciena's 5G experts, on how a high-performance wireline network is critical to the success of a 4G scaling strategy and what mobile operators need to consider as they embark upon their multi-year 5G journey.
Join this webinar to learn how to bolster current 4G deployments and support the next great evolution in the telecom industry—5G.
All webinar attendees will receive a free copy of Monica's report: 5G in Europe: More than a wireless upgrade.
Featured speakers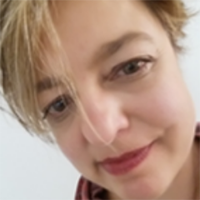 Monica Paolini
Founder and President, Senza Fili