The closed and inflexible mobile networks of the past are no longer welcome. Find out how Ciena is helping customers benefit from a more open and adaptable 5G xHaul transport network.
After intense hype and years of massive investment and effort, it's fair to say that the telecommunications industry has delivered on the initial phase of 5G. Over 500 operators have invested in 5G, making it a reality in most of the world.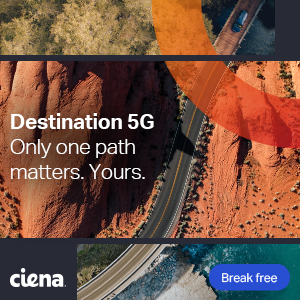 At this point, some may be inclined to think that 5G is a done deal. This can lead to frustration, for it having fallen short of delivering upon its promise to fuel a new generation of disruptive applications and massive performance gains across the mobile network. However, these views would be highly inaccurate, as there's still much to come with 5G, with new tools and techniques aimed at delivering on its widely-touted possibilities, all while improving the business case of mobile operators.
The inaugural phase of 5G deployments primarily focused on providing service coverage to as many users as possible, leveraging much of the existing 4G infrastructure to provide incremental improvements in the mobile broadband experience.
We're now in the second phase of 5G evolution, where networks are adopting a 5G Stand-Alone (SA) core, moving towards more open, virtualized, and centralized architectures alongside network slicing and analytics-driven automation.

This 5G phase is centered around performance enhancements and efficiency improvements. To drive new revenues, service providers are intensifying efforts to boost bandwidth and the mobile (and fixed-mobile) broadband experience, seeking to differentiate services and attract new subscribers. They're also looking at enabling more advanced use cases, particularly low-latency applications, to better monetize their infrastructure.
In addition to delivering more for their users, both humans and machines, network operators are eyeing opportunities for cost optimization – by minimizing power consumption, leased space, and truck rolls – while maximizing resource utilization and extending the lifecycle of their assets. These actions not only improve profitability, but also address the critical topic of network sustainability.
This phase of enhancement and efficiency will pave the way to the next evolutionary step of 5G, known as 5G-Advanced. Leveraging the upcoming Release 18 from the 3GPP standards-body, 5G-Advanced is set to enable a next-generation of extended reality, high-accuracy positioning, low-power IoT applications, and other emerging use cases to provide better network performance, resiliency, and efficiency.

Figure 1. Delivering on the promises of 5G: A continuous evolution to enable profitable new use cases through enhanced performance and reliability
The future of open and adaptable 5G is now
For the past 30 years, successive generations of wireless networks were built a certain way: closed. Network operators had to rely on very few vendors and that locked them into proprietary architectures, interfaces, protocols, and the financial viability and investment focus of their chosen vendor. If your chosen vendor wasn't innovating at the pace you needed to compete successfully, you were stuck until the next generation network was upon us and hoped this time it was based on open solutions.
It's clear this old way simply isn't working anymore. Why? Simply put, service providers must realize and monetize the benefits of 5G faster than previous generations while supporting existing and emerging mobile services and applications on their network. This requires reimagined levels of openness and adaptability – it requires a change in thinking.
At Ciena, we've listened, and we're doing something about it.
Ciena is leading a fundamental change towards open, standards-based xHaul transport networks that allow network operators to leverage a broad ecosystem of vendors, technologies, and industry movements like O-RAN, analytics-driven closed-loop automation, virtualization, disaggregation, and Multi-access Edge Compute (MEC), to name just a few.
A few years ago, we launched our 5G Network Solutions designed to accelerate and de-risk the 5G journey by eliminating vendor lock-in with an open and automated future. We brought to market innovative xHaul transport platforms combining the most advanced fronthaul, midhaul, and backhaul capabilities and offering unprecedented port density and flexibility.
We enhanced Blue Planet 5G Automation, offering end-to-end network slice lifecycle management, and introduced professional services ranging from consulting to implementation, designed to guide network operators throughout their unique 5G network evolution, regardless of their starting point.
As a mobile operator's 5G launch is just the first phase in their 5G journey, Ciena's 5G Network Solutions launch marked the start of our intense and continued innovation in the transport space. In the last couple of years, we have introduced new outdoor cell-site routers to simplify 5G deployments (5131, 3985), new high-efficiency convergent aggregation platforms (8190, 8140, 8110, 8112, 8114), and new low-cost/high-performance coherent optics pluggable options.
Our xHaul platforms have seen substantial software and management advancements ranging from cutting-edge innovations in timing and synchronization to important network slicing enhancements, such as SRv6, on top of our broad soft and hard network slicing support. We also enhanced our solutions capabilities through a partnership with Samsung Electronics and the acquisition of Vyatta routing and switching technology from AT&T.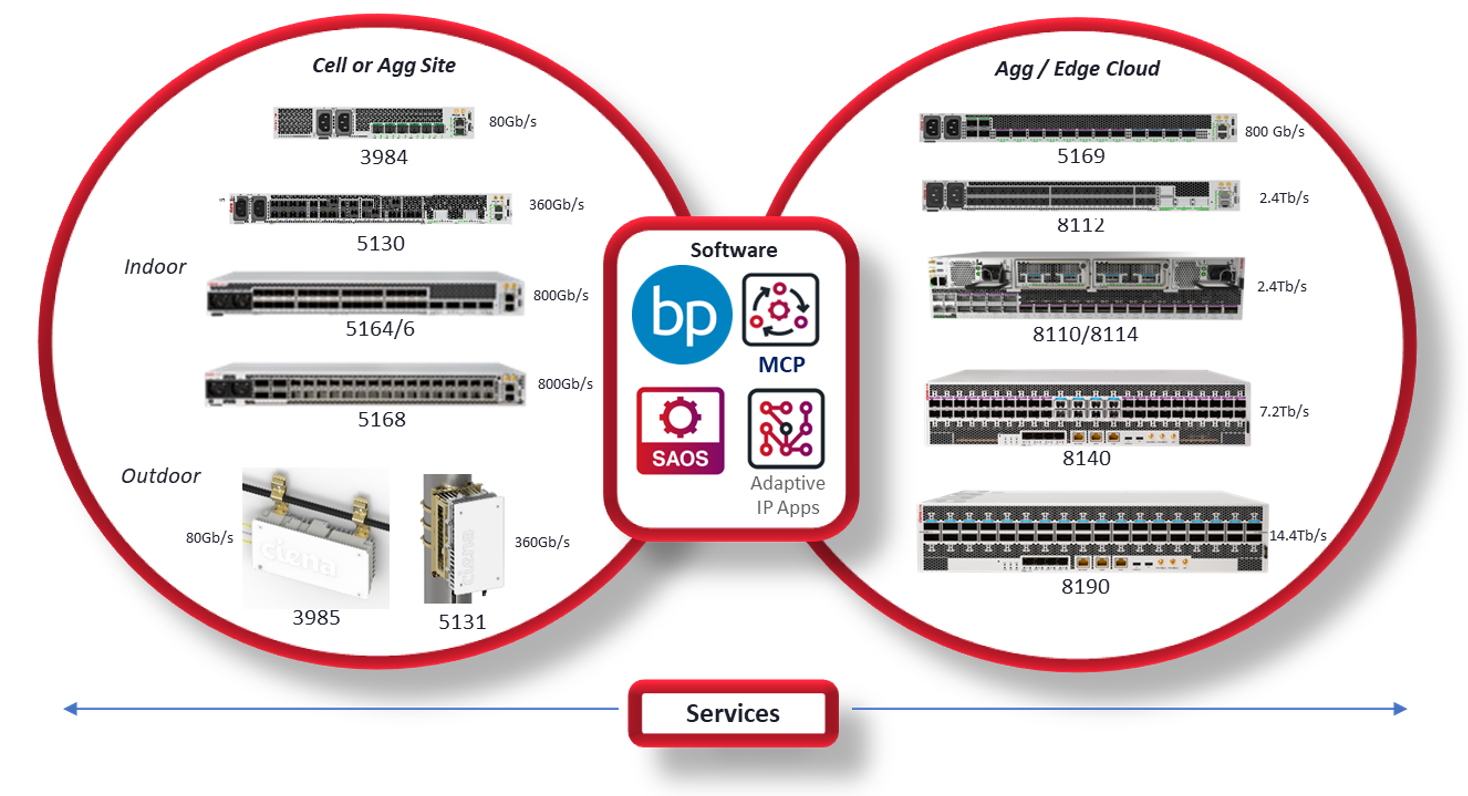 We doubled down on our commitment to openness, having participated in multiple O-RAN interoperability tests, plug-fests, and multi-vendor deployments. And we brought transport into the 5G network sustainability discussion – from helping save power and space at cell and aggregation sites to enabling more efficient RAN deployments.
What hasn't changed throughout our 5G innovation journey is our commitment to provide the highest degree of flexibility to 5G xHaul transport, so that operators can embrace the evolution path best suited for them. RAN advancements often create new requirements to xHaul - a flexible transport network paves the way for a smoother and faster evolution towards smarter RAN architectures that enable higher efficiency and reliability as well as better performance.
There's so much more to tell, so I hope you'll check out a few other pieces of content to learn more.
We know that when it comes to building 5G networks that are open, automated, and adaptable, only one path matters – yours. Let Ciena help you break free from 30 years of vendor lock-in to build the open 5G networks of the future.
This previously published blog has been updated to reflect the latest trends in the 5G industry.