Service providers are dealing with unprecedented complexity as millions of subscribers, applications, and services are inundating their networks with requests every second of every day. This requires them to constantly adapt on-demand, and take a fundamentally different view of how to build and manage their networks. Automation has become mission critical, but realizing the next-generation network is a multi-faceted journey. From automating specific network functions, to using analytics to drive real-time network insight, to achieving a more open and flexible infrastructure—it's all more complicated than ever before, but also presents great opportunity!
In this premier webinar event, we'll work with a leading provider of network automation and technology to answer the big questions that service providers are asking about their network evolution, including:
What's the role of automation in my network?
Is automation alone enough?
Finally, we'll look beyond automation to a more holistic view of what's needed to succeed in our market reality, exploring a new destination—The Adaptive Network.
Featured speakers

Stephen Saunders
Founder - Light Reading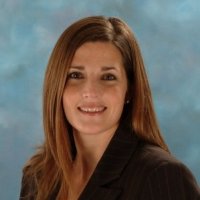 Rebecca Prudhomme
Vice President, Portfolio Marketing, Ciena