A high-performance, reliable, and cost-effective access network is key to the commercial success of delivering broadband services to the edge. And now, cable operators have the ability to increase the longevity of coax by using a Fiber Deep architecture. This innovative architecture will drive Ethernet and data center technologies closer to users, get more capacity out of fiber, and get ahead of changing bandwidth demand at the network edge, access, and core.
Join this webinar to learn how to:
Push fiber closer to subscribers to optimize scalability, maximize capacity, and deliver better performance and reliability for the next generation of services
Simplify operations by driving digital technologies closer to subscribers
Leverage digital optics and packet networking technologies to transform the headend into a data center, pushing fiber deeper into communities, and removing antiquated coaxial amplifiers
Architect a network that can adapt to meet the ever-changing needs of end-users—man and machine
Give your customers an awesome experience and better service.
Featured speakers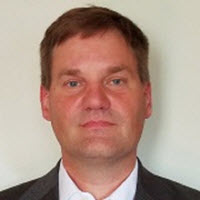 Don Frey
Principal Analyst, Ovum