Why SDN Domain Controllers are the essential link in automating network operations
Moving Software-Defined Networking (SDN) from trials to production brings efficiency, agility and significant cost savings to network operators; however, SDN solutions need to check several boxes to be considered ready for real-world deployments.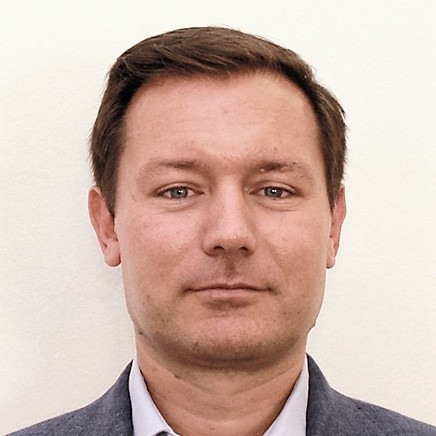 Emir Halilovic, Principal Analyst at GlobalData, has 17 years of industry analyst experience covering a wide range of topics related to service provider networks. In his role with GlobalData he writes about optical transport, WAN SDN, fixed multimedia access and vCPE technologies.
Summary:
SDN has moved from trials and labs into production networks, giving operators undeniable operational benefits
SDN solutions need much more than bare controller functionality to provide palpable, positive impact in live network deployments
SDN solutions need to be architected within each vendor domain, with open APIs, to enable end-to-end multi-vendor orchestration and automation
After a long gestation period, telecoms operators worldwide have found a consensus on the value of SDN in transport networks and have started the transition from traditional Network Management Systems (NMS) to SDN-based control and automation. The strong trend of this move to production is a consequence of several factors: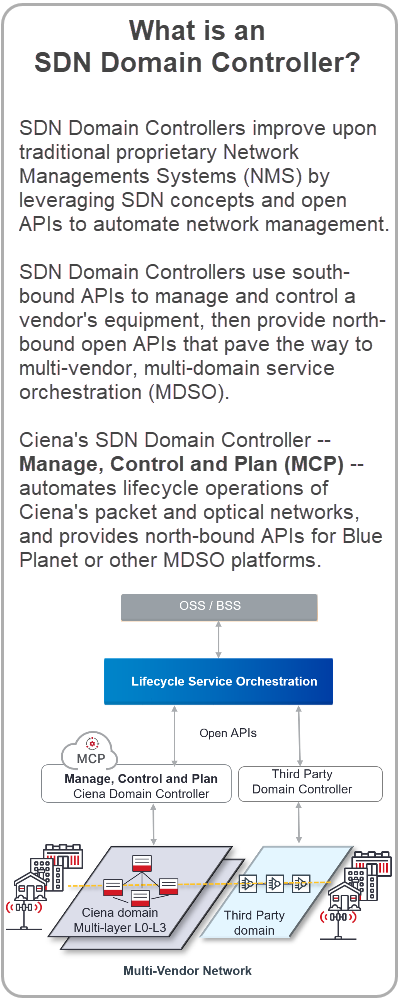 SDN efficiency gains are indisputable: leading operators' experience with the practical use of SDN shows that reductions in provisioning times are very significant. AT&T, for example, quoted a 95% reduction in provisioning time with SDN; others usually report that provisioning cycles shorten "from weeks to days, and days to hours".


SDN is foundational for automation, and automation powers scalability: SDN works as a "force multiplier" for network management and operations workforce, by enabling automation of rote tasks. An example is implementation of zero-touch provisioning, which comes to the fore in large-scale network upgrades. This allows operators to scale their operations in a way that is unthinkable using legacy, manual mode of operation. Deploying tens of thousands of cell-site routers in one night or running network-wide software upgrades in hours becomes not only attainable, but the new normal.


SDN reduces the space for human error: Manual, CLI-based operations and management processes sometimes result in network misconfiguration. SDN-based automation is shown to have reduced these errors practically to zero.


SDN makes networks inherently more secure: SDN improves network security in several aspects. It provides for automated and uniform element management, preventing misconfiguration and reducing time needed for patching and configuration changes. It also allows for much better network and traffic visibility, giving a holistic view of network traffic and enables easier detection of anomalies and malicious attacks. Finally, SDN supports more granular and automated implementation of security policies differentiated by type of traffic, origin and destination, or application.


SDN solutions have matured: SDN domain controllers today allow for much wider functionality than when they were first introduced – multi-protocol and multi-layer support; integration with northbound multi-domain orchestration through open APIs; wide automation capabilities as a foundation for an autonomous mode of operation. SDN Orchestration solutions provide yet another level of automation, interfacing with multiple, vendor-specific SDN domain controllers for end-to-end service management.


Tier 1 operators have done most of the "heavy lifting": Most leading telco operators (9 out of the 10 biggest ones, for example) have implemented SDN in their production transport networks and have spurred vendors to work on making their solutions production-ready. This has increased ecosystem maturity significantly, establishing a positive feedback loop that further increases other operators' motivation to deploy.
But, the development of the SDN ecosystem and the move to production networks has also increased the requirements that an SDN solution has to fulfill. SDN solutions deployed in production networks need to adapt to network realities. Operators today run multi-layer networks, and provide services using resources across multiple network domains. To be deployed in such environments, SDN solutions need to support multi-layer, multi-vendor operations, ideally with a level of legacy support. Also, SDN in multi-vendor environments requires SDN domain controllers to be implemented consistently, within each vendor's domain, with open APIs; relying on traditional NMS in one of the domains effectively slows down the overarching solution to the lowest common denominator.
Production-ready SDN also needs to extend its functionality across all phases of the network lifecycle – from planning and deployment, to management and operations. SDN solutions also need to seamlessly integrate into the operator's operational environment – open API programmability is necessary to achieve this. Finally, with telcos increasingly converging network and IT operations, and deploying cloud-native software and infrastructure to further increase operational efficiencies, SDN solutions ideally need to be developed using a cloud-native software base to leverage elastically scalable cloud resources (CPU, memory, connectivity).
SDN in multi-vendor environments requires SDN domain controllers to be implemented consistently, within each vendor's domain, with open APIs; relying on traditional NMS in one of the domains effectively slows down the overarching solution to the lowest common denominator.
Vendors have been listening to the needs of the market and are taking steps to meet these evolving SDN requirements. In my research of the WAN SDN Controller Competitive Landscape Analysis, Ciena's Manage, Control and Plan (MCP) domain controller came out very strong due to its microservices architecture, openness and flexible platform which allows deployment on bare metal or virtualized environments. Furthermore, its open APIs allow for straightforward interworking with the Blue Planet intelligent automation suite of products, for multi-vendor, multi-domain orchestration and assurance.
Operators implementing SDN solutions and achieving initial efficiency gains should take into account that implementation of a well-architected, efficient SDN solution opens up further benefits on top of inherent efficiency gains and the cost savings it brings. SDN is a necessary stepping stone allowing operators to further innovate both in network operations and end-to-end service delivery, through deployment of network and service orchestration and automation. It also opens the door for a much more sophisticated approach to network security, allows operators to transform their service portfolios, and paves the way to autonomous network operations in the future. Current and future benefits, taken together, make SDN migration a necessary step in building a successful network operator business.