Listen to understand, then act together
How we are using our employee surveys at Ciena to continue conversations and drive actions.
One of my favorite African proverbs is, "If you want to go fast, go alone; If you want to go far, go together."
You hear people feel that they are over surveyed, but really, they're tired of being asked for their input and seeing nothing come from it. To really listen and make an impact, you must take action together.
An example of taking action at Ciena
Our Diversity, Inclusion & Belonging (DIB) council at Ciena is made up of people throughout the company globally, with different roles and identities who are helping us make Ciena a place where everyone can belong and bring their full selves to work. They are helping us embed DIB throughout the company and analyze the feedback from our regular pulse surveys to help us develop solutions.
Through one of our surveys, we received feedback around the struggle for those, who speak English as a second language, to communicate effectively and grow within the company.
So, one subgroup of the DIB council took this issue on and focused on how to help individuals who have English as a second language. They held various focus groups to get to the issue and worked on solutions to support them and create awareness on how others could support them too. It would only make sense for me to let them share what they worked on.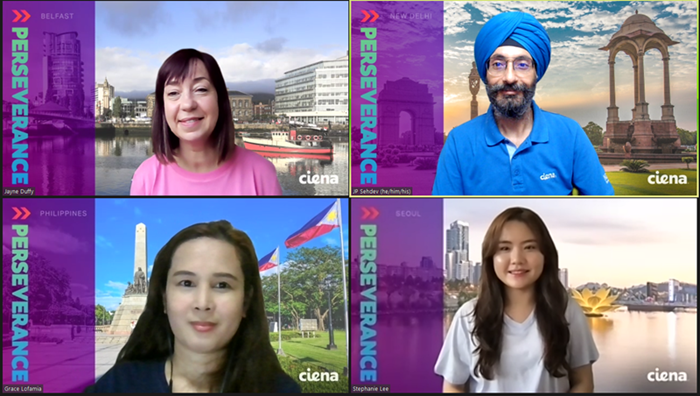 Members of Ciena's Diversity, Inclusion & Belonging (DIB) council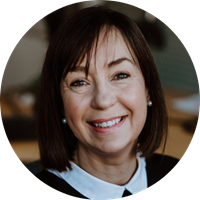 Jayne Duffy, Member of the DIB Council: "We probably don't consider the bravery of our colleagues who work and communicate in a language not native to them, how that impacts their communication, and what we can do to support them. My group within the Inclusivity Council worked to address this by interviewing individuals and leaders of all levels to gain an understanding on the challenges and how our teams overcome them. From those interviews and using industry data, we are currently developing all of this into a centralized resource hub for our team to use and some important areas we are working on are:
Providing guidelines for inclusive communication and more effective meetings which include providing an agenda up front, speaking slowly, following up with written summary on decisions and actions.

Promoting allyship and support for each other by making space for colleagues to ask a question. Seeking clarity or affirming understanding can allow all voices and ideas to be heard and understood.

Encouraging language training using external courses and promoting cohorts to learn and practice together.

Providing all of these resources in an easy-to-use website that will be part of employee onboarding and manager continuous development."
Thanks to Jayne and the team, we are actioning the feedback we heard by allowing our own people to create this solution. Their voice is what matters and developing solutions together helps us focus on our
People Promise
, which is centered on how we are rooted in people.
Our surveys are a critical part of our approach at Ciena to have
important conversations
, and then back them up with actions. This is just one example of how we are responding to what individuals working at Ciena tell us is important.
Interested in helping us continue to make this a place where you can make a difference, be empowered and feel included? See our current job opening
here
.