Year in Review: Ciena's Top 6 Announcements of 2016
As 2016 comes to a close, we take a look back at the biggest news from a big year here at Ciena.
As we head into the final days of 2016 (and prepare to turn on those Out of Office notifications en masse), it's time to take a look back at some of the biggest moments we've had over the last 12 months here at Ciena.
And what a year it has been. We've traveled the 7 seas to present at various shows and conferences, talked submarine cables and community gardens, launched a new Ciena website, explained fiber hacks, Ethernet jacks, and, well, a partridge in a pear tree.
Thanks to our partners, customers, readers, and the entire Ciena team, we've kept the conversations going across thousands of social media posts, 80+ videos, and hundreds of blog posts, eBooks, app notes and whitepapers. With all that activity, it's no surprise that we crossed the 50k follower mark for our Linkedin page, crossed half-a-million lifetime video views on YouTube, and expanded into new channels like our CienaCares Instagram.
Yet for all the exciting things Ciena has done this year, a few key moments stand out as the defining moments of the year for us. Here they are in no particular order: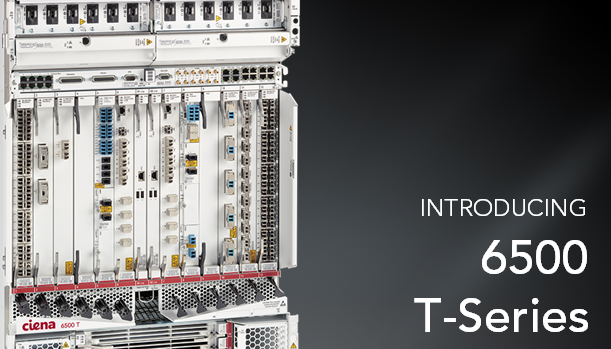 Built for the Terabit world, Ciena's T-series platform was unveiled in March as a higher density version of the tried and true 6500 Packet Optical Platform. The 6500 T-Series boasts Terabit switching capacity per slot and up to 24 Terabits in a single chassis, all while retaining the agnostic packet/OTN switching, industry leading coherent optics and intelligent software that make Ciena 6500 an industry leader. Verizon is already in the process of deploying Ciena's 6500 T-Series as part of its next-gen metro 100G build-out across the United States.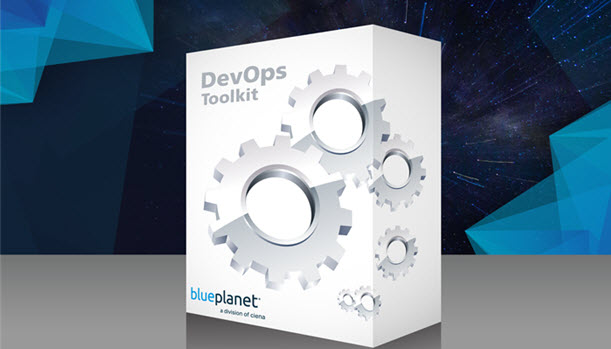 In May, Ciena's Blue Planet division rolled out a new DevOps Toolkit allowing networking operators to utilize their own product development, IT, and network operations teams to collaborate in the creation and on-boarding of new virtual network functions. Whether it's virtual firewalls or physical or virtual network domains, the DevOps Toolkit opened the door for immediate cost savings and control for today's network operators.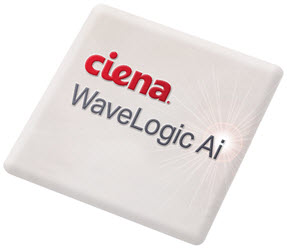 How do you drive mass scale automation for the self-driving network of the future? Ciena's new WaveLogic Ai next-generation coherent optical chipset, unveiled in October, represents more than just a step-improvement iteration in the evolution of leading optical tech specs. It combines unmatched capacity and reach with the automation and inteligence to bring about the next era of programmable optical networks.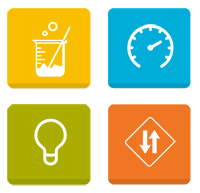 Unveiled in March, Ciena's Emulation Cloud allows users to create, test, and fine-tune customized network applications in a sandbox-style environment. This DIY playground is a one-stop-shop for customers and third-party developers when creating new tools with Ciena's rich and open Application Programming Interfaces (APIs). A robust solution to address the inefficiencies and guesswork of the past, Ciena's Emulation Cloud is the flexibility-based tool that the world's been waiting for. This sandbox-style environment was met with much interest this spring and continues to be a valuable tool in the capabilities toolbox for Ciena platform users.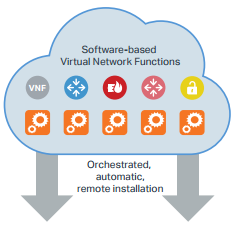 Network Functions Virtualization (NFV) is the hot topic in our industry these days. But as a service provider, how do you deploy and scale managed NFV services across your customer base? That's where Ciena's Distributed-NFV (D-NFV) solution comes into play, enabling service providers to deploy virtual network functions (VNFs) at the network edge on a customer premise server owned and operated by the Service Provider or by the enterprise itself. Unveiled in November, Ciena's D-NFV solution provides the operating system, vSwitch and orchestration needed to roll out multi-vendor NFV services at scale.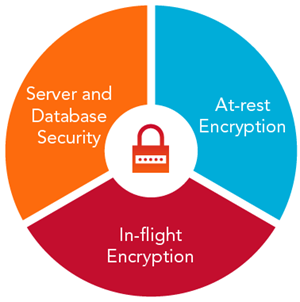 In a world where security is top of mind for just about everyone, Ciena's update last January to our industry-leading coherent optic encryption solution offers new optical-layer encryption capabilities to match high capacity infrastructure needs. With support for our WaveLogic 3 Extreme chipset, WaveLogic Encryption adds 100G and 200G encryptions speeds to is feature set. In fact, The WaveLogic Encryption was just awarded a Telecom Asia Readers' Choice & Innovation Award for Optical Network Innovation of the Year. No small feat!
It's been quite a year. And for a company driven to constantly improve the experiences and outcomes of our customers, these announcements only begin to scratch the surface of the innovation that's taken place this year across the global Ciena community. What might you expect to see from us next year? One thing is certain. We're going to continue letting our customer-obsessed focus drive us to tackle the biggest and baddest of challenges and continue pioneering the most groundbreaking solutions possible.
So from our family to yours, happy holidays. See you in 2017.