The ICPC and San Diego have something in common - Semper Vigilans
The International Cable Protection Committee (ICPC) is meeting this week in San Diego for their annual plenary session. Ciena's Brian Lavallée explains why the mission of this committee, to promote the protection of submarine cable networks, is so important.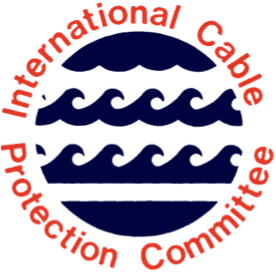 Submarine cable networks lay silently and unseen on seabeds of the world and together are the jugular veins of intercontinental connectivity. Even situated in the harshest environment on earth, the bottoms of oceans, they allow us to access content from around the world for both personal and business reasons –
Every. Single. Day
. They're truly the unsung heroes of the global Internet and are considered by those "in the know", as critical infrastructure, and rightfully so.
I've said it multiple times in past blogs that there's no Plan B for submarine cables, as there's simply no viable technology alternative that can deliver similar performance, economics, scalability, or security. Satellite networks do serve needs, such as redundant backups in case of submarine cable outages and providing access to regions that are currently unserved by optical networks, such as small islands in the Pacific Ocean. This means we must continue innovating to allow submarine cables to scale to address 40% CAGR bandwidth growth in all regions of the world, according to respected analyst TeleGeography, but we must also protect them as well.
Annual International Cable Protection Committee (ICPC) Plenary being held in San Diego
The
ICPC
was formed in 1958 to promote the protection of subsea cable networks by providing a forum for exchanging technical, legal, and environmental information about subsea cables. With 160+ members from 60+ nations, including cable operators, owners, vendors, service providers, and governments, it's the world's premier submarine cable organization.
The ICPC's prime activities are related to promoting the awareness of submarine telecom and power cables as critical infrastructure that must be protected – particularly as it pertains to other seabed users, governments, and the public – by establishing internationally agreed upon standards for submarine cables from cradle to grave. The ICPC develops and maintains a suite of industry standards covering the various lifespan stages of undersea cables such as route planning, cable laying and installation, operation, maintenance, protection, and retirement. These standards ensure that both existing and new cables are better protected via tried and true practices.

The ICPC was formed in 1958 to promote the protection of subsea cable networks by providing a forum for exchanging technical, legal, and environmental information about subsea cables.
The ICPC actively monitors the evolution of international treaties and national legislation, since submarine cables often span thousands of kilometers across different jurisdictions and helps to ensure that submarine cable interests are fully understood and protected by all relevant stakeholders. The ICPC supports peer-reviewed research into the interactions of cables with the ocean environment to provide an evidence-based foundation for those interactions. It's precisely these activities that makes the ICPC an organization worthy of praise.
Ciena joined the ICPC in 2012 because we firmly believed, and still do, that global collaboration across various submarine cable network stakeholders is absolutely mandatory to properly protect submarine cables that enable global communications. The Internet is the biggest construction project ever created by the human species, geographically speaking, and thus requires multiple organizations to protect it.
Semper Vigilans!
The ICPC is holding their annual plenary session from 14-16 May in
San Diego
, California. This year's theme is "
Critical Infrastructure Across the Oceans – Protecting Submarine Cables and the Marine Environment
". The theme is quite fitting given that the motto for the host city of San Diego is "
Semper Vigilans
", which is Latin for "
Ever Vigilant
", and is exactly what the ICPC is, as it pertains to protecting critical submarine networks.
It's reassuring to know that diligent groups of knowledgeable and highly skilled experts from a variety of different viewpoints constantly work together and are ever vigilant in protecting the critical submarine cable networks that erase distance and help information, such as this very blog, to be consumed by anyone at any time, wherever on Earth you're physically located.
To access a wealth of submarine network information, check out their comprehensive website at https://www.iscpc.org.