Q&A with Joe Marsella, Ciena's CTO for Europe
We sit down with Joe Marsella, Ciena's CTO for the European region, to get a status update on the European market and his sense of what trends are coming for 2016. In this Q&A, Joe covers topics that range from metro deployments to data center interconnect and the coming of SDN and NFV.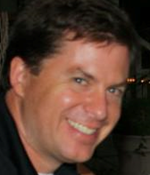 Joe Marsella is Ciena's CTO for the EMEA region (Europe, Middle East & Africa). He's responsible for aligning Ciena's product portfolio to the business challenges and opportunities of customers in the region, and is both an SDN/NFV expert and the author of the popular topic, 3 Factions of SDN.
We sat down with Joe recently and asked him about what he sees as growing trends in the European market, and what he's most looking forward to this year.
Q: What's the European market focusing on right now? What are the hot topics?
Joe: I would say that the higher-level technology trends in Europe are not that different from what we see in North America—at times North America may move a little faster towards implementation, but we also have a lot of smaller nimble operators across the region willing to push the envelope. With that said, a lot of the differentiating hot topics today center around consolidation and regulation.
Some examples are right here in the UK as Britain's telecoms market faces major upheaval; from BT taking control of EE, as well as Three and O2 – both looking to extend fixed line offerings to include mobile services; to whether Openreach, the organization that looks after the first mile of the UK's access network that connects homes and businesses to local telephone exchanges, will be separated from BT. The European Commission is also looking to counter the UK's communications regulator, Ofcom to establish a single telecom regulator across Europe and we are looking forward to Ofcom's anticipated digital communications review, which will set the regulatory framework for the UK's telecom industry for the next 10 years. All of this is in the name of faster innovation, promoting competition and driving more cooperation, making things exciting to watch and be a part of.
Q: Are you seeing any unique trends by vertical, and which verticals are you seeing as poised for major advancement in the next 3 years?
Joe: I think we are experiencing some unique trends in EMEA, particularly in the financial and utility verticals. One key trend in the financial vertical being driven by new governmental legislation we are starting to see is new requirements that will necessitate protected connectivity services to safeguard the higher-level financial transactions that are being transported—particularly those traversing a given country's borders. While there are obviously different levels of protection that can be applied, there is now more of an acknowledgement of the value that underlying optical-transport-based encryption can provide.
Another interesting trend that is playing out across Europe is in the utility vertical. Here the mandate for high levels of resiliency and 'fear of the unknown' has slowed the migration from SDH towards Ethernet and created complicated requirements to take connectivity forward into the future. With that said, we are now starting to see more of an acceptance that resilient Carrier Ethernet networks can indeed take us there and a number of key utility companies across the region are poised to take this step in 2016.
Q: How is metro different in EMEA as opposed to North America? What's the conversation centered around when it comes to metro?
Joe: I think there are two primary ways a European Metro can be different from one built in North America. The first relates to population distributions—in North America population centers tend to be spread out over larger geographies, while in Europe there is much less distance in between. This manifests itself in North America with Metro networks generally being contained within a given city while Core networks provide the longer distance connectivity between those cities; while in Europe, Metro networks obviously serve the Metro they also can provide connectivity between those Metros.
The second difference relates somewhat to the history of how networks have evolved. In the US in particular, the splitting of the RBOCs resulted in some cases with arbitrary definitions of what was a Metro and what was a Core driven by regulatory decisions, while in Europe one might find more of an Operating Company mentality creating the distinctions where a larger, multinational operator may provide OpCo based segmentation related to its prior acquisition history. In both cases, this manifests itself with Metro and Core networks in Europe becoming somewhat blurred while also creating richer Metro topologies than one might find in North America.

Q: Are Data Center operators facing any unique challenges in your region as compared to North American operators? What keeps them up at night?
Joe: I would say there are two interesting challenges we are facing here in Europe that may be somewhat different than what we see on a regular basis in North America. The first is around taxes. Even within the EU, countries can provide different levels of tax incentives to lure investment to the region. The typical locations of large datacenters have been around the key population and financial centers such as London, Amsterdam, Paris, and Frankfurt, but with companies such as Ireland offering significant savings and other incentives we are seeing more datacenters being built in less populated countries. This creates issues related to latency in a number of applications and the need to be able to connect these now-remote datacenters back to the larger pre-existing datacenters but with the absolute lowest latency possible.
The second results from low cost energy. This is something that is definitely not unique to EMEA but does create challenges associated with the connectivity to these even more remote locations. Countries such as Iceland are able to offer power at incredibly reduced rates, which draws a lot of datacenter interest, but they don't typically have the existing infrastructure, either domestically or internationally, (or in this case also via submarine cables) to enable mass migration to this approach.
Q: Where are you seeing interest from European customers in terms of Ciena's product line? Did anything surprise you in the weeks following the many product launches Ciena rolled out last year? Wave server? DCI?
Joe: One of the things that we have been proud of here in EMEA is the willingness of many of our customers to adopt our latest and greatest technologies. We were the first region within Ciena to deploy live 200G links carrying commercial traffic by connecting a large amount of capacity for a key wholesale customer and their underlying CSP.
We also were able to achieve some of the first sales for Waveserver here in the region, with a number of field and lab trials currently underway. Another game changer for us in particular has been the introduction of the combination of our 100G Nano technology with our unique Coherent Select photonic architecture. Europe can be extremely competitive with truly global competition combined with a long list of more localized competitors – and by now enabling a unique, lower cost 100G solution, we are able to be even more competitive and provide an enhanced level of differentiation.
Q: What's the reaction you're seeing to real-world SDN implementations being successfully deployed? Are you seeing critical mass for SDN adoption?
Joe: Before I answer this question, I always like to say the answer really depends on how you want to define the term 'SDN.' If you define it as originally intended in terms of a true separation between the data plane and the control plane, then I would say we have not yet seen wide-scale, critical mass adoption by any means and there is still much debate on how long and if that will really take off. However, if you define it in a more pragmatic way (as most people now do) as the use of software to enable more programmability and agility in the network, then I would say we are much further along as an industry and as a market. Even with this more liberal definition I would argue that here in Europe NFV is getting much more of the spotlight these days, with orchestration running a close second.
Q: One of our favorite examples you've been using lately has been the 3 Factions of SDN. What kind of reaction does this example get when you bring it up in the EMEA region?
Joe: The idea that we could generalize the perspectives of our customers into one of three factions—Multi-Vendor Management, Pragmatist, and Purist—enabled us to identify where it was the customer was coming from and what their perspective was on this wide open market. In my experience, customers could quickly identify with one of the factions and this helped pave the way to design a viable solution.
I also believe that, up until recently, while it has been a good way to frame the different thought camps within our customer base, we haven't really had the complete portfolio to cater to all three of the different 'factions.' Now with the recent announcement of our ONOS capabilities, I think we have filled the final gap and now have an excellent story for the Purist camp that we can add to our BluePlanet MCP Pragmatist and Multi-Vendor Management solution capabilities.
Q: Where are you seeing successful SDN/NFV use cases currently that were only a dream in the not-too-distant past? What are some "the future is now" examples that you can share with us?
Joe: I would say the biggest SDN/NFV use case we are seeing in EMEA at the moment is NFV orchestration particularly for appliance virtualization. While virtualization dates back a bit longer, the idea of truly orchestrating an end-to-end virtualized service across the network is something we are seeing a tremendous amount of interest in. While we are still clearly in the early stages of evaluation and deployment, it is a use case our customers are resonating with and seem to have an easier time building a business case to support.
Q: What is the path that got you to being the EMEA CTO of Ciena?
Joe: My goal coming out of university was always to have a career built around software. Ironically enough, though, my first job was in our industry—the networking industry—where, at the time, software, while important, was almost thought of as a necessary evil for the underling hardware.
Over the years I had an incredible opportunity to be a part of the early days and evolution of DWDM, the transition away from SDH to OTN and Ethernet technologies, and the more recent convergence of all these technologies into today's modern day packet optical and packet networking solutions, while serving in various roles across both R&D and PLM along the way. And now it's almost come around full circle for me with the surge in software-oriented technologies such as SDN, NFV & Orchestration, and the somewhat recent realization that software can indeed play an incredibly important role in the creation of new revenue streams and a general reduction in capital and operational costs. To now have the chance to put all those elements together and be here in EMEA on the front lines for their more wide scale implementation was an opportunity to participate first hand in perhaps the biggest networking inflection point I'll see in my career.
Q: What excites you about this next chapter in your Ciena journey and what you see happening in the EMEA region?
Joe: What excites me about the future is the amount of change that is only now just beginning. We are genuinely at a technologically historic inflection point in the industry, which will have massive implications on what we view as the market today. On top of the technology, we will see more than our share of industry consolidation here in Europe while Africa as a market will grow at historic rates but with unique challenges and equally unique solutions. Continuing demand for new and more innovative applications will usher in new 5G mobile architectures, the age of the Internet of Things, a continuing need to reliably transport higher and higher video qualities even beyond 4K, and the continued growth of everything to do with the datacenter. There hasn't been a time like this for our industry for quite a long time and to have a front seat opportunity and influence in even the smallest of ways makes me excited for the future.