Predictions: Ciena CTO Steve Alexander on the key network technologies of 2019
Steve Alexander, Ciena SVP and CTO, talks through his predictions for the future of technologies like 5G, AI, software automation, and blockchain.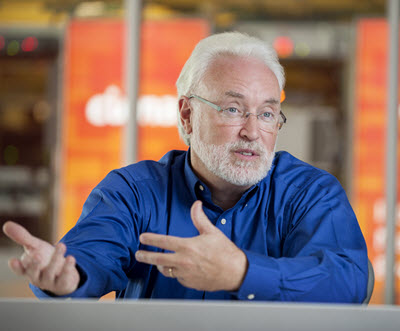 It's the new year, and with it comes a few familiar activities. First is New Year's resolutions, which by now I'm sure many of us have already forgotten. The other is predictions for the coming year, something our tech industry loves to take part in.
What makes predictions more than wild "shot in the dark" guesswork is the experience and insights of an expert that has seen enough to know which way the industry winds are blowing. At Ciena, we are lucky to have that kind of expert in Steve Alexander, who is Ciena's CTO, an IEEE Fellow, and widely regarded as one of the founding fathers of modern DWDM technology.
I sat down with Steve for a conversation about the hot technologies of 2019. From 5G to AI to Blockchain, we covered a lot of ground. Click below to hear our full conversation.
The Ciena Insights Podcast
Episode 17: 5G, AI, DCI and Blockchain. What will be their impact on the network in 2019?
00:00