Get Ready to Geek Out! Ciena's Guide to Geek Pride
Today is International Geek Pride Day. We're celebrating with some of the stellar minds at Ciena by looking at the careers and insights of some of our best and brightest resident "geeks" here.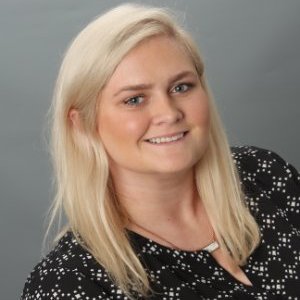 Molly Winans is part of Ciena's corporate communications team and is based in our corporate headquarters in Hanover, MD. Pictured above are Yan Cheng Wang and Munjeen Khan. The two best friends both graduated from McGill University in Montreal and now work together at Ciena.
Years ago, there was a negative connotation that surrounded the word "geek" – no one wanted to be associated with it. However, the term has evolved over the years into a coveted status: Merriam-Webster defines it as "an enthusiast or expert especially in a technological field or activity".
Geeks are now celebrated, and in the tech industry, they are put on a pedestal for being some of the most captivating and influential people throughout the spaces they occupy. Being such a driving force in the modern world, what better way to celebrate them than giving them their own international holiday?
Established in 2006, Geek Pride Day was set on the calendar to coincide with the first Star Wars release (Episode IV: A New Hope). Being an international celebration, we thought it would be fun to take part in the day and celebrate some of the stellar minds at Ciena by looking at the careers and insights of some of our best and brightest resident "geeks" here.
We picked the brains of some of our experts, including Kevin Sheehan, Joe Marsella, Karl Horne, David Boertjes, and Anderson Tomaiz to talk about some of their favorite tech moments of the past and upcoming trends.
What is your favorite thing to geek out on? What technology excites you the most?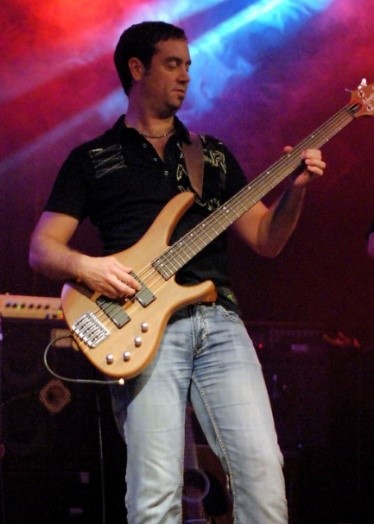 David Boertjes, Ciena Senior Advisor, Photonics, Research, and Development: "I have a lot of hobbies, all of which have some level of technology – music, photography, teaching, and automation just to name a few! Picking on automation, I have a few – okay more than a few – Raspberry Pi's and other microcontrollers. One of my favorite personal projects was my home automation system that I designed and wrote an Android app for. I'm happy to just tinker away solving little problems, building circuits, writing code, and pulling it all together into a working system. If it means that I never have to reach for the light switch again, it's worth hours in the workshop and a few thousand lines of code, right? Well, maybe not, but at least it's fun!"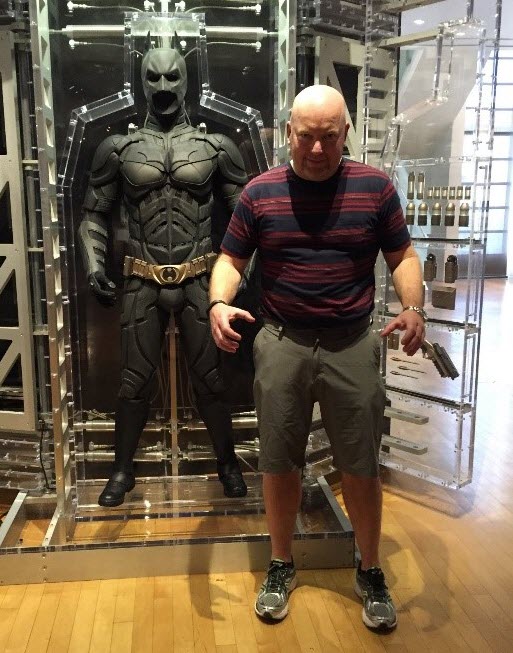 Kevin Sheehan, Chief Technology Officer for North America: "Anything that makes life easier, reduces stress, and makes life more enjoyable. The range of these items is huge. I love automation - Amazon's Alexa is part of my life, and I'm not turning back. I love the concept of writing simple script programs for a device like Alexa to program a set of devices with a single command. Of course, this is in its infancy and devices like Alexa are not the end game, just the doorway. I just bought a car with adaptive cruise control. Simple, yet really useful."
What do you think is next for the network?
Joe Marsella, Chief Technology Officer for EMEA: "I believe the network of tomorrow will be, in a word, much more 'autonomous' than it is today. We've been steadily building and growing upon an increasingly more programmable infrastructure throughout the last few years while continuing to "open up" the programmability of what historically has been a very closed architecture. While we are still in the early days of this journey, the promise of analytic applications deriving information from the network and using that information to make intelligent machine driven decisions which can then be applied back into the network in real-time will bring us into the realm of the truly autonomous network."
Karl Horne, Chief Technology Officer for APAC: "For me, the most exciting thing about the future of the network is the way it is evolving to be the underlying fabric for the Internet of Things. The ability to interconnect devices, and further connect devices to artificial intelligence, machine learning, and other higher order applications will greatly enrich our lives in the areas of smart homes, smart cities, and smart offices, delivering a highly immersive experience for whatever we do. We're only just now on the cusp of defining, perhaps even just envisioning what these capabilities will allow us to do as we interact digitally with our world and with each other. This will be exciting to watch."
What technology do you think has had the biggest impact on your life?
Anderson Tomaiz, Head of Blue Planet Solutions Architecture for CALA: "When I was five years old, my family had our first telephone fixed line installed. Every week when I talked to my grandparents (who lived 500km away) I thought "how can my voice travel through those small wires to someone so far away!? How is it possible?!" That changed my life and I became an engineer because I was curious about how a telephone works. Thank you, Alexander Graham Bell!"
Any key piece of advice or lessons you have learned when you reflect on your career?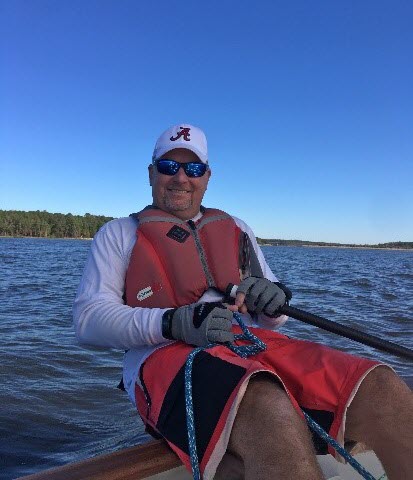 Kevin: "Read as much as you can - news, tech blogs, fun stuff, etc. Are you regularly listening to podcasts? Freakanomics, Stuff You Should Know, and Sawbones are three of my favorites, and they enable you to "read" while walking through an airport, or driving your car. Additionally, if you have an opinion, speak up and share it; be bold and sharpen your prediction skills by using them. I race sailboats as a hobby, and in sailboat racing we always try to predict the direction of the next wind shift by looking at the water. No one is born with the ability to accurately predict wind shifts or technology introductions and timing. But with practice, you can get pretty good at both."
Anderson: "It's a bit cliché, but never settle into your comfort zone. Technology in the ICT industry evolves so fast that it is almost impossible to stay up to date even if you are a geek. And the most important thing is never forgetting about us, the people. Technology is not good just because it is technology it must also be good for the people who use it. This is key."
Karl: "Change is the only constant" – 28 years in the tech and datacom/telecom industry has shown me that being complacent can quickly lead to obsolescence. This is true for any company someone might work for – the pace of change can quickly make a portfolio or solution space irrelevant (as well as personal skills and capabilities), so keeping skills fresh and applicable is important for being the most effective contributor. Be curious. Ask questions. Try different things. Know the business applications of the work you do. Be able to answer "Why does my customer care about what I do? What problems does my work solve for them today, and what will it be able to solve for them tomorrow? Am I ready to help my customer bridge today into tomorrow?"