Disruptive Innovation Possible Even in the Most Mature Economies
How do you disrupt one of the most mature markets in telecom? By not following conventional wisdom. Ciena's Rick Seeto explains.
We have just begun a new era in one of the world's most advanced, mature and competitive telecommunications markets – the mobile communications market in Japan – as Rakuten Mobile began shipping SIM cards to its registered users.
Rakuten Mobile is now the fourth mobile network operator in Japan, offering mobile carrier service nationwide. The company will cover LTE services nationwide through a combination of its own, new network and roaming agreements with KDDI Corporation and Okinawa Cellular Telephone Company, while working to continue to expand its own network's service area. Rakuten group is continuing its reputation for personalization by leveraging the "Rakuten Ecosystem" including "Rakuten Super Points" loyalty program to offer flexible service plans.
Conventional wisdom advises businesses to steer away from crowded and mature markets with a high barrier to entry, helmed by established strong players, which is the exact description for the mobile communications market in Japan. So how did Rakuten Mobile do it?
By not following conventional wisdom.
Resetting for 2019 and beyond. The infrastructure of the telecommunications industry was built on equipment that was designed for a dedicated function, with tightly coupled hardware and software – and in many cases, services, too. This architecture has served the industry well for the last three decades – in networks originally designed to support landlines, fax machines and voice calls. By contrast, Rakuten is starting with a 4G mobile network, created for how Japan uses smartphones today. To cost-effectively bring this network live in such a short span of time, the company designed an end-to-end cloud-native network, departing from industry architecture norms.
Leveraging horizontal technology. IT organizations have long recognized the value of virtualization, containers, and automation; and case studies of successful deployments are aplenty. These technologies have simply not made their way to the telecom industry in a big way yet. By leveraging the benefits of all these technologies, Rakuten differentiates itself by being an IT-centric MNO which allows it to be more agile, more responsive to market changes, launch new services more quickly, and operate at a lower cost.
Recognize that disruptive innovation is a process. As explained by this Harvard Business Review article, disruptive innovation does not refer to a product or service at one fixed point. Rather, in most cases, disruptive innovation shows up as an evolution of that product or service over time. This week marks one (very important) milestone for Rakuten Mobile. There will be many more milestones as operators in Japan launch and customers adopt 5G cases. The cloud-native network Rakuten Mobile has put it in a good position to quickly launch new services and offerings to market, whereas operators with legacy networks built before the 4G era will need to creatively find ways to profitably support 5G and other emerging use cases.
Rakuten's Group Executive Vice President & Chief Architecture Officer, Tareq Amin, explains this vision succinctly, "How can you become more nimble? It can only happen when you build cloud-native networks."
Ciena is extremely proud to be part of Rakuten Mobile's history. Congratulations to Rakuten for disrupting the market.
The Adaptive Network
Rakuten's approach is aligned with Ciena's Adaptive Network™ vision. The Adaptive Network is Ciena's vision of the ideal network end-state that utilizes automation, guided by analytics and intent-based policies, to rapidly scale, self-configure, and self-optimize by constantly assessing network pressures and demands. The Adaptive Network enables network providers to optimize their existing infrastructures while incorporating new technologies and ways of working. It's built on key foundational elements, which enhance network and business outcomes independently, but are a force multiplier when working together.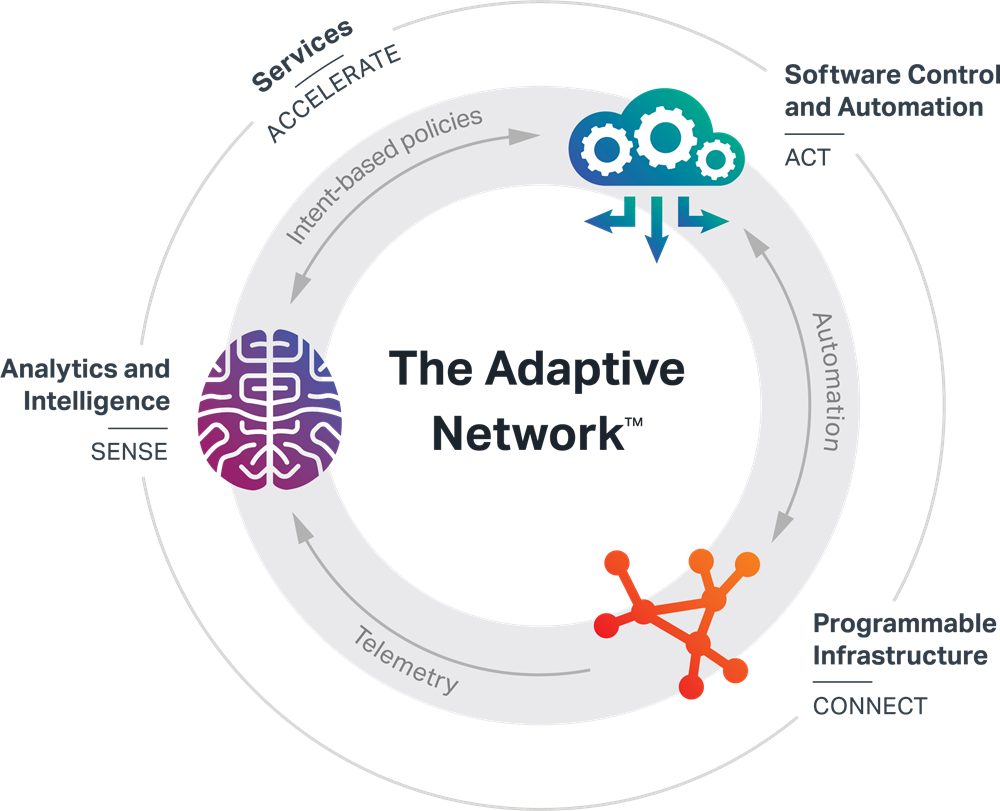 The ever-increasing expectations of mobile users—and the technology breakthroughs that continue to feed them—have created an unprecedented level of pressure and complexity for today's network providers. Rakuten Mobile's approach to designing and building an end-to-end cloud native network has shown that it understands and is prepared to meet these expectations.
I would like to take this opportunity to wish Rakuten Mobile a successful and "adaptive" launch. Because survival of the fittest means survival of the most adaptive.