Year in Review: Ciena's 5 Biggest Announcements of 2015
Bo Gowan, Ciena's social media leader, details the top news and announcements from a busy year in 2015 at Ciena.
Today is my last day of work for 2015. As we've approached the end of another year, I have had a few annual to-do items to complete before I can call things "done". If you're like me, one of those things was going back and taking stock of everything you did in 2015 in a final end-of-year report.
I do this every year, and I'm always amazed at the volume of content we create at Ciena. For example, in 2015, we issued 66 press releases, wrote 104 blog posts, had hundreds more posts on our LinkedIn and Facebook pages, and thousands of tweets on our @Ciena Twitter feed.
What I'm trying to say is, I forgive you if you missed something. It was a busy year.
So in the spirit of helping your memory recall, here's a list of the 5 biggest, most important, most can't-forget-that-one Ciena announcements of 2015.
Raising the bar with our newest 100G+ WaveLogic coherent chipsets
Early in 2015 we had arguably our most significant news of the year with the unveiling of our newest coherent optical chipsets: WaveLogic 3 Extreme and WaveLogic 3 Nano. This next generation of chipsets are the most powerful and efficient 100G chipsets on the market, enabling new modulation formats like 8D-2QAM, taking 200G further than ever, and making 100G in the metro more affordable.

Mind. Blown. Ciena attacks the DCI market with new Waveserver
In May, we unveiled the "dream machine for data center interconnect" with Waveserver. This little 1RU box packs a punch, and focuses it on the specific need by Internet Content Providers (ICPs) and other data center operators of providing massive and simple bandwidth connectivity between data centers.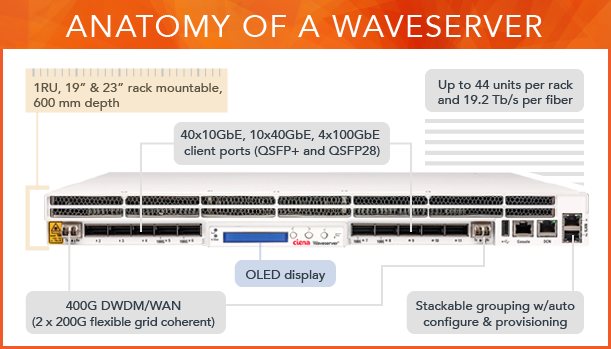 Ciena acquires Cyan, creates new Blue Planet division
In August, Ciena acquired Cyan, which made its name in the industry around being the leader in open SDN and NFV solutions. We immediately created a new Blue Planet division to focus on this strength, with a team of over 800 employees.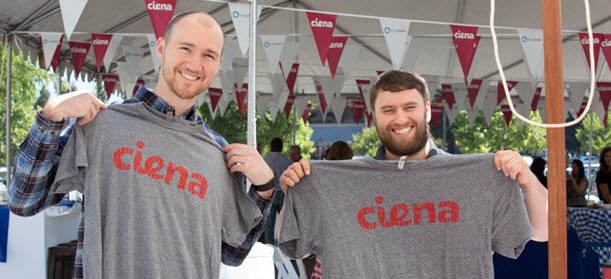 Ciena unveils a massive new 15 Terabit OTN switch with 5430 platform
Later in August, we revealed a major update to our 5430 Packet-Optical platform, giving it a massive upgrade to 15 Terabits of total switching capacity and a host of additional new features. This update was all about OTN switching and massive line capacities of 100G, 200G and even 400G.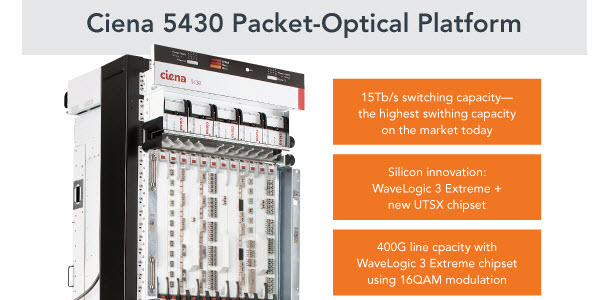 Blue Planet unveils an entirely new architecture for SDN/NFV
We didn't waste much time with our new Blue Planet division, unveiling in October an entirely new service orchestration platform that changes the way technologies like SDN and NFV are implemented. With key components like a container-based micro-services architecture, TOSCA-based templating, and the use of the BPMN standard, there was a lot of tech talk to decipher with this one. That's why we had our experts host a live Google Hangout (below) to talk through the details.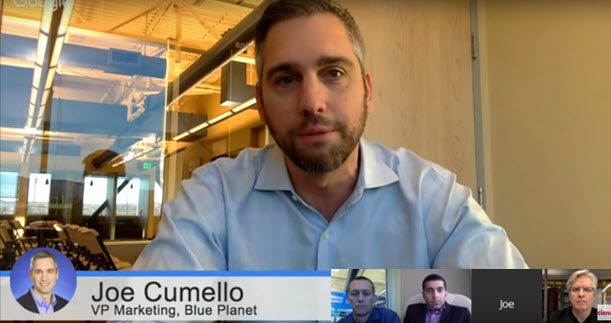 So yeah, there was a lot to cover this year, and hopefully this blog made some of the tech talk a little easier to understand. If you missed any of these big announcements of 2015, there's an easy way to make sure it doesn't happen again in 2016…just sign up for our blog newsletter. You'll not just be in the know, you'll be among the first to know all the news in 2016.