Weekly roundup | Ciena network insights | April 26, 2019
This week, we're discussing cable's move to network automation, how Brillio and Blue Planet are partnering to bring network automation to the enterprise, and sharing how tomorrow's cities are evolving from "smart" to Adaptive.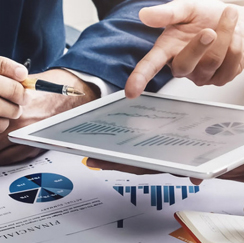 Cable's move to network automation
Want to hear directly from cable executives about what is driving their network automation strategies? Broadband Success Partners did just that, find out what they learned and the implications for network automation in the cable industry.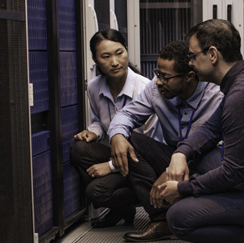 Brillio and Blue Planet partner to bring network automation to the enterprise
Rick Hamilton, senior vice president of Blue Planet, a division of Ciena, explains how partnering with Brillio brings the next generation of network capabilities to enterprises—just when they need it most.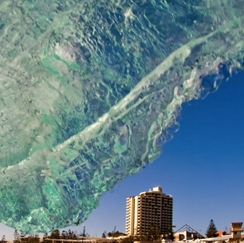 500G transpacific. Yep, we did that!
The news from SubOptic? Let's start with our successful single-wavelength 500G field trial over a 9,000km transpacific cable. Ciena's Brian Lavallee explains more about this milestone as well as other highlights from this important technical conference.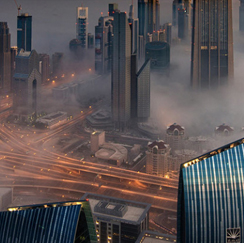 Tomorrow's cities: evolving from "smart" to Adaptive
Cities are going smart – trying to deal with the proliferation of people, sensors, automobiles and a range of devices that demand network access and generate mind-boggling amounts of data. However, being smart is not an instance in time, and a "smart city" is not static.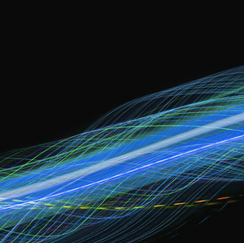 Q&A: Blue Planet's Andy Youé talks network visualization and automation
Ciena's Christine Keck talks to Andy Youé about Blue Planet and how to best support service provider evolution towards network automation and visualization.
What Is Intelligent Automation?
Intelligent Automation combines software-defined control and orchestration with big data analytics, allowing service providers to use deep knowledge about the network to power adaptive automation of their services and operations.