Collecting toys for children in need at annual Toy Fair Trolley Dash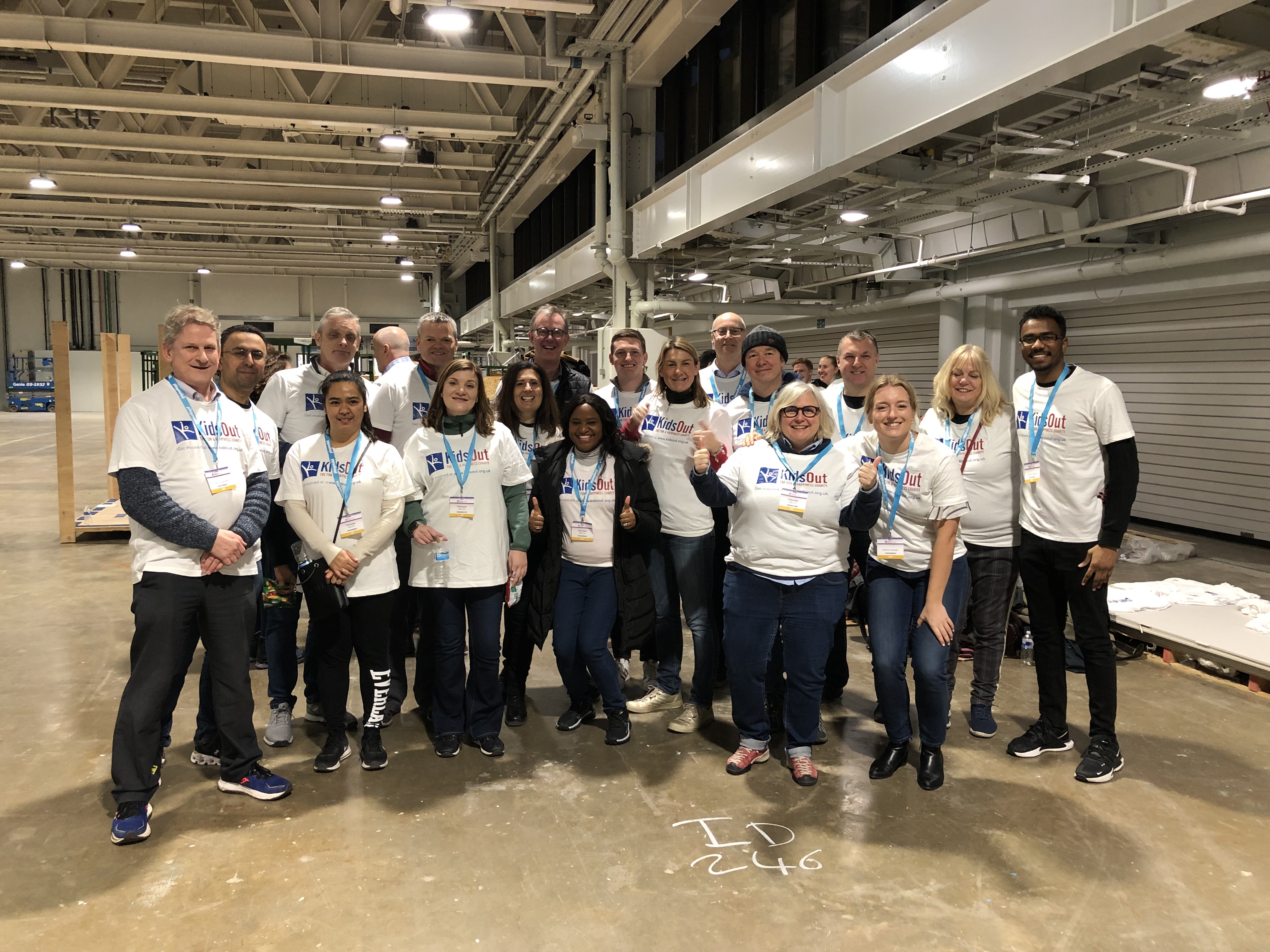 Our people at the Toy Fair Trolley Dash in London
Get ready, get set, and collect as many toys as you can! That's exactly what our people did on January 26 at the British Toy and Hobby Association's (BTHA) annual Toy Fair Trolley Dash in London to support KidsOut, a charity that aims to bring fun and happiness to children impacted by domestic abuse.
After the Toy Fair ended, our people lined up with shopping carts for the Trolley Dash. In thirty minutes, volunteers collected as many toys as possible from exhibitors, who donated thousands of toys for the event. Then, the volunteers audited and boxed each toy which was loaded onto trucks and delivered to KidsOut for their Toy Box service, delivering a box of 10 brand-new toys to children who have been rehoused.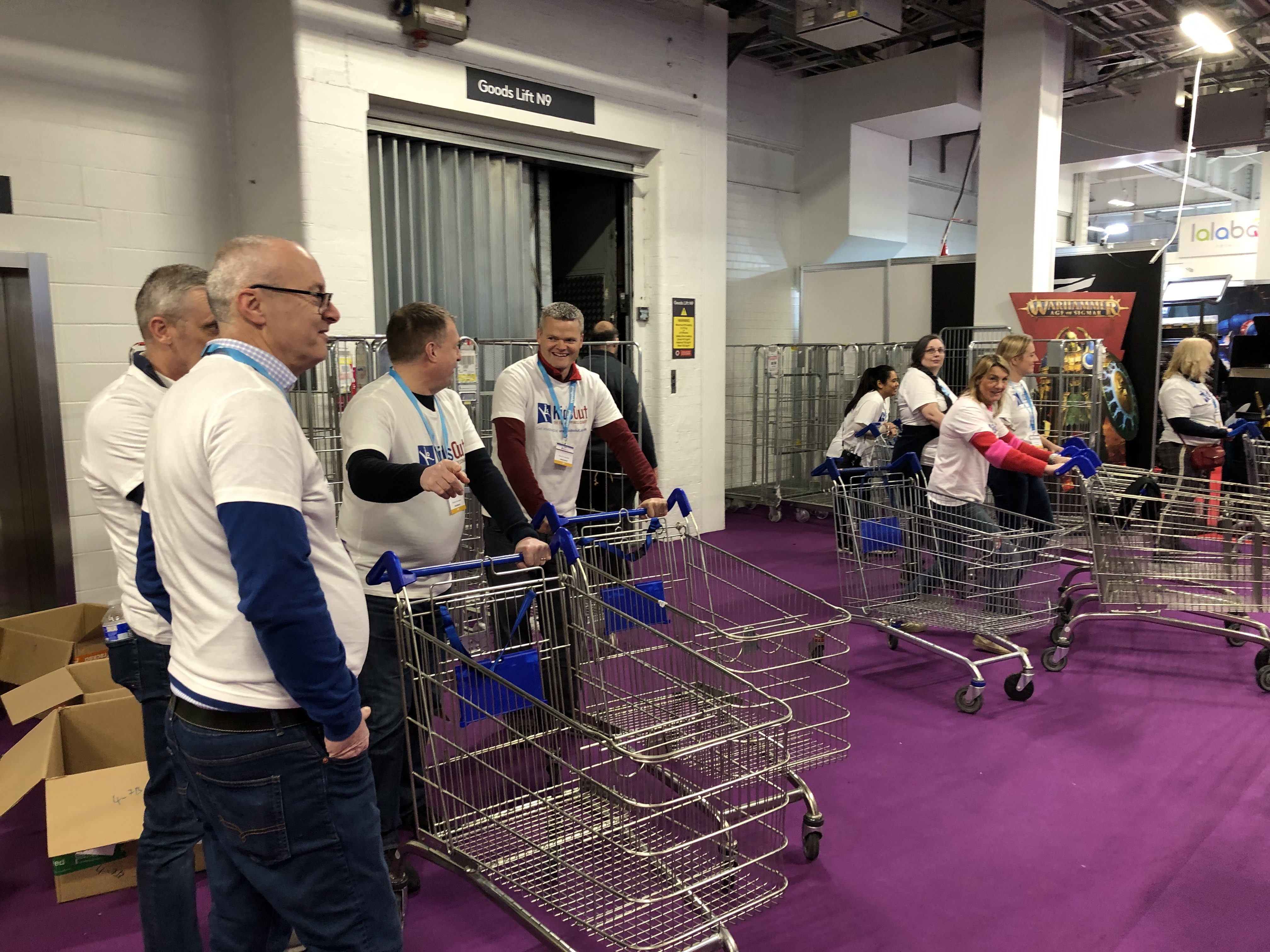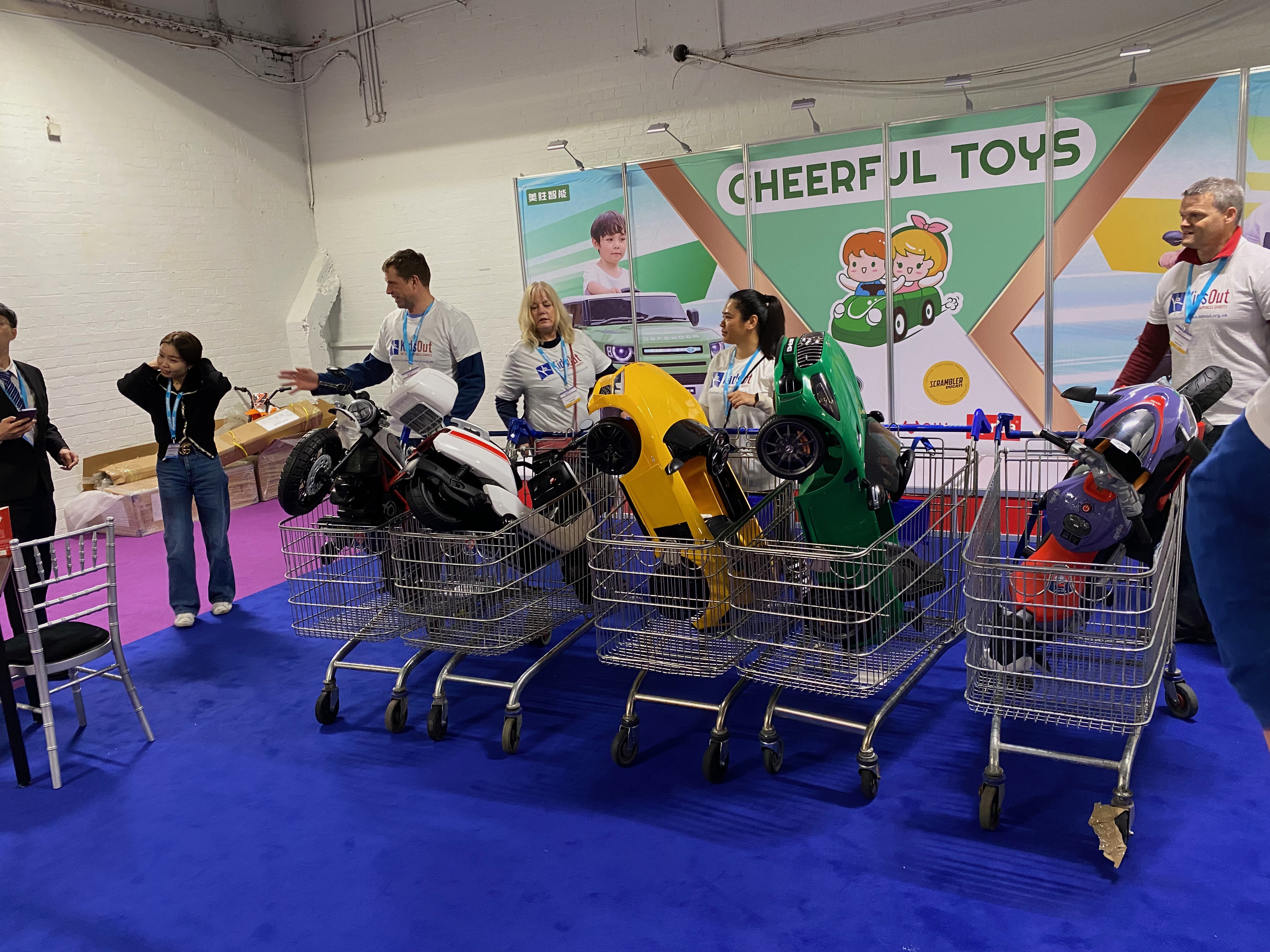 As long-time volunteers in the Trolley Dash, it was the first time Ciena was joined by some of our customers, making it our biggest turnout yet! The extra pairs of hands really made a difference as the group was able to help collect, audit and box 5,000 toys in record time.
Mark Stevens, Director of Sustainability Strategy and trustee of KidsOut, enjoyed seeing his colleagues have a bit of fun while helping those in need. "The Ciena team showed incredible passion and drive at the KidsOut Trolley Dash, always smiling throughout. It means so much to KidsOut, an incredible charity that really makes a difference in children's lives," said Mark.
See some more photos from this fun charitable event below!