Altibox Carrier's NO-UK Submarine Cable: Open. Green. Scalable.
A few weeks ago, Altibox Carrier announced that the NO-UK submarine cable system achieved record-breaking 800Gb/s line rate with Ciena—an industry first over repeatered submarine cables. Ciena's Brian Lavallée, Senior Director of Solutions Marketing, discusses this important industry milestone, as well as several other aspects of this new submarine cable, and what this means for Altibox Carrier's customers.
Altibox Carrier's mission of performance and sustainability
Altibox Carrier, who is dedicated to supporting the evolving requirements of businesses in Norway, wanted to deliver the highest bandwidth and capacity available across a submarine network sustainably. Ciena's GeoMesh Extreme, combined with the leading repeater design from Xtera, has achieved this goal. Together, the wet plant from Xtera and Submarine Line Terminal Equipment (SLTE) from Ciena pushed the limits of submarine cable networks and achieved a record-breaking line rate and fiber pair capacity simultaneously.
The NO-UK submarine cable
The new Norway – United Kingdom (NO-UK) submarine cable network aims to create an international telecoms hub in Newcastle, located in Northeast England. This will help stimulate a broader recognition of Newcastle within the telecoms industry, and beyond. Connecting data centers via high-speed submarine cables continues globally and now this region is an integral part of the broader cloud ecosystem.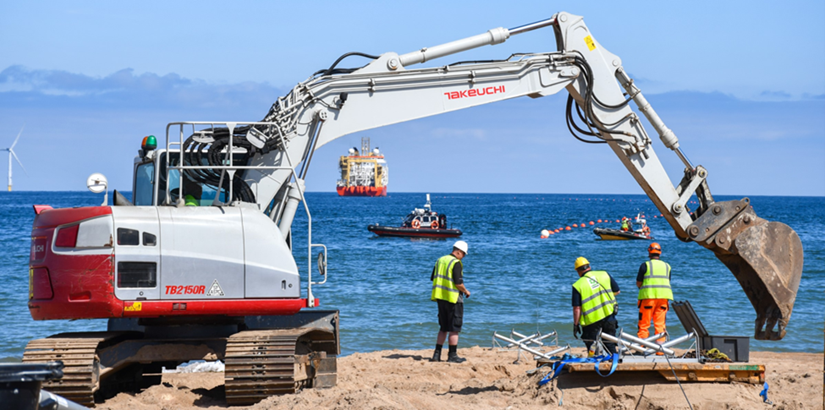 Figure 1: Shore end landing (Seaton Sluice, UK)
The NO-UK cable is part of an extensive network of existing submarine and terrestrial networks operated by Altibox Carrier connecting the UK to Norway, and onwards to Ireland, mainland Europe, and ultimately, the US. The 700km cable crosses the North Sea to interconnect the Stellium Data Centre (Newcastle) to the Green Mountain Data Centre (Stavanger, Norway), shown in Figure 2. The cable has eight fiber pairs providing an enormous upgrade path along the shortest, lowest latency direct route between the countries.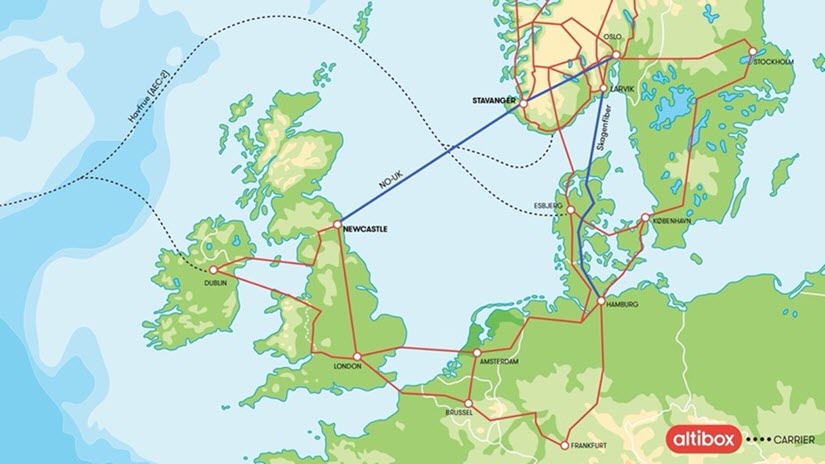 Figure 2: Altibox Carrier network showing NO-UK submarine cable
The NO-UK cable design leverages unique wide-bandwidth, low-noise repeaters (undersea optical amplifiers) from Xtera. This provides Altibox Carrier with submerged network assets that provide massive scalability and high-performance connectivity now, and into the future as this new undersea corridor grows. Over this impressive wet plant performance, a record-breaking 800Gb/s line rate and up to 35Tb/s per fiber pair—the highest performance achieved to date across a repeatered submarine network was achieved—using Ciena's GeoMesh Extreme solution powered by WaveLogic 5 Extreme coherent optical technology.
The North Sea is a heavily trafficked area with an enormous number of vessel activities taking place daily, such as fishing and cargo shipping. This was clearly understood beforehand, so Altibox Carrier worked with specialist consultants, SubSea Networks Limited, and turnkey supplier Xtera, to create a robust cable design that is both armoured and buried along the entire route. This design choice best protects traffic flowing between the connected data centers.
References open ITU-T G.977.1 standard
Submarine design and validation exercises were conducted according to the new International Telecoms Union (ITU) ITU-T G.977.1 recommendation, which helps to standardize submarine cables. If you'd like to know more about this important industry direction, download the Simplifying Open Submarine Cable Link Engineering Handbook and listen to the Understanding the New Standardized Recommendations on Open Submarine Cable Acceptance presentation given by my esteemed colleague, Priyanth Mehta.
Mother Nature will be happy
With more capacity at a lower cost-per-bit, lower overall power consumption and operational costs are achieved. The result? A modern and environmentally friendly network for both Altibox and their NO-UK customers. However, it does not just stop there. Even the two interconnected data centers, Stellium and Green Mountain, have green initiatives aimed at being friendly to the environment.
Stellium is committed to the direct reduction of energy within agreed timescales, which is independently audited, that includes offshore wind farms and solar power. Green Mountain leverages its unique location to use 100% renewable hydropower to operate and cool its high-efficiency facilities, which are located deep inside the Norwegian mountains. Their DC1-Stavanger data center is physically located inside a former high-security ammunition storage facility that's perfect for housing the most critically important data of their customers.
Trifecta of benefits and milestones
The NO-UK submarine cable project checks several notable boxes. First, it sets industry records—the highest line rate of 800 Gb/s on a repeatered (optically amplified) submarine cable and an unprecedented fiber pair capacity of up to 35 Tb/s per pair. Second, the relatively new G.977.1 was used to both design and validate this Open Cable and prove the benefits of standardization of the Open Cable business model. Third, the combination of Ciena's SLTE, Xtera's repeaters, and the two interconnect data centers of Stellium and Green Mountain resulted in an environmentally and financially sustainable cloud-based ecosystem.