World-class connections across the miles
Industry-leading speed, security, and capacity with unmatched success
The challenge
The strain put on networks is increasing—particularly on routes to, from, and between data centers—as opportunities to grow new revenue streams arise. The challenge is how to seize these new opportunities with limited budgets and fewer resources.
Our approach
Ciena combines highly scalable, programmable infrastructure with intelligent software and automation to create a dynamic pool of resources for on-demand cloud and DCI applications. Our DCI solutions leverage field-proven coherent optical technologies to carry mission-critical traffic.
The benefits
Discover unparalleled efficiency in network scalability, operations, and power usage. Integrate with existing assets to evolve your network cost-effectively. Deploy reliable, cutting-edge levels of capacity that bring your customers the satisfaction they demand.
Our global DCI technology and services
Ciena Services
We leverage decades of expertise and innovation to help you build, operate, and improve your network and achieve your business objectives.
Learn more
Ciena's DCI solution allows us to scale many wavelengths on a single fibre pair. That means we can stay ahead of client's interconnection needs for years to come and manage our fibre capacity efficiently.
Insights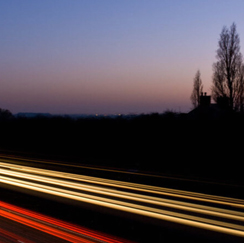 Blog
Ciena has joined Google Cloud's 5G/Edge ISV Program to help enterprises accelerate migration of their IT resources to the cloud
Podcast
Episode 51: Debunking 5 big myths about data centers…plus, what's DCI anyway?
Mountain's Frank Scalzo shares insights on DCI—the technology that data centers use t...
Listen
Blog
Distribute, virtualise, and optimise your datacentre infrastructure with Interxion's 'Managed Wave' services
More enterprises than ever are distributing their datacentre infrastructure across mu...
Read
Infobrief
Overcoming the Top Five Data Center Interconnect Challenges
This paper details five of the biggest DCI challenges, and offers transformative solu...
Download
White paper
Technology Innovation for Web-scale Data Center Interconnect
Ciena's solutions, rooted in the company's industry leadership in DCI applications, e...
Download