Evolved networks for next-generation broadband services
Bridge the digital divide, accelerate your SMB market leadership, and grow revenue while creating a scalable, sustainable, and automated network.
Optimize your CIN network
Simplify and optimize your converged interconnect network (CIN) as you roll out your distributed access architecture (DAA).
Sharpen your competitive edge
Enhance infrastructure to deliver the best quality of experience while supporting existing and future applications.
Strengthen business services
Expand your addressable market by levering a converged infrastructure to sell sophisticated network and service solutions.
Article
Service Electric Cablevision is scaling up its network and their customers' connection to the world
SECV is quadrupling the current capacity of its network and driving fiber deeper into its customer footprint to provide a better user experience and support new services.
Our cable/MSO technology and services
ROUTING + SWITCHING
Coherent ELS
A coherent-optimized open-line system designed to deliver 100G to 800G coherent DWDM to the network edge, with a minimal footprint and unprecedented operational simplicity.
Learn more
ROUTING + SWITCHING
Routing and switching platforms
Ciena's router family delivers a robust, open and programmable IP fabric for unparalleled capacity and a rich feature-set supporting a streamlined CIN evolution strategy.
OPTICAL NETWORKING
6500 Reconfigurable Line System
A compact, simple-to-deploy, photonic layer solution that improves scalability, reduces footprint, and offers more programmability for more capacity per fiber, faster.
Learn more
OPTICAL NETWORKING
WaveLogic 6
WaveLogic™ 6 supports up to 1.6Tb/s single-carrier wavelengths for metro ROADM deployments, 800Gb/s over the longest links, and 800G pluggables across 1,000 km.
Learn more
MULTI-LAYER CONTROL
Manage, Control and Plan (MCP)
Our MCP Applications provide analytics, software control, and automation—integrated in a single interface—to optimize multi-layer network resiliency and performance.
Learn more
Ciena Services
We leverage decades of expertise and innovation to help you build, operate, and improve your network and achieve your business objectives.
Learn more
Insights

blog
Addressing mid-market opportunities by utilizing network convergence
MSOs are looking to mid-market business services as an opportunity to grow, but what ...
Read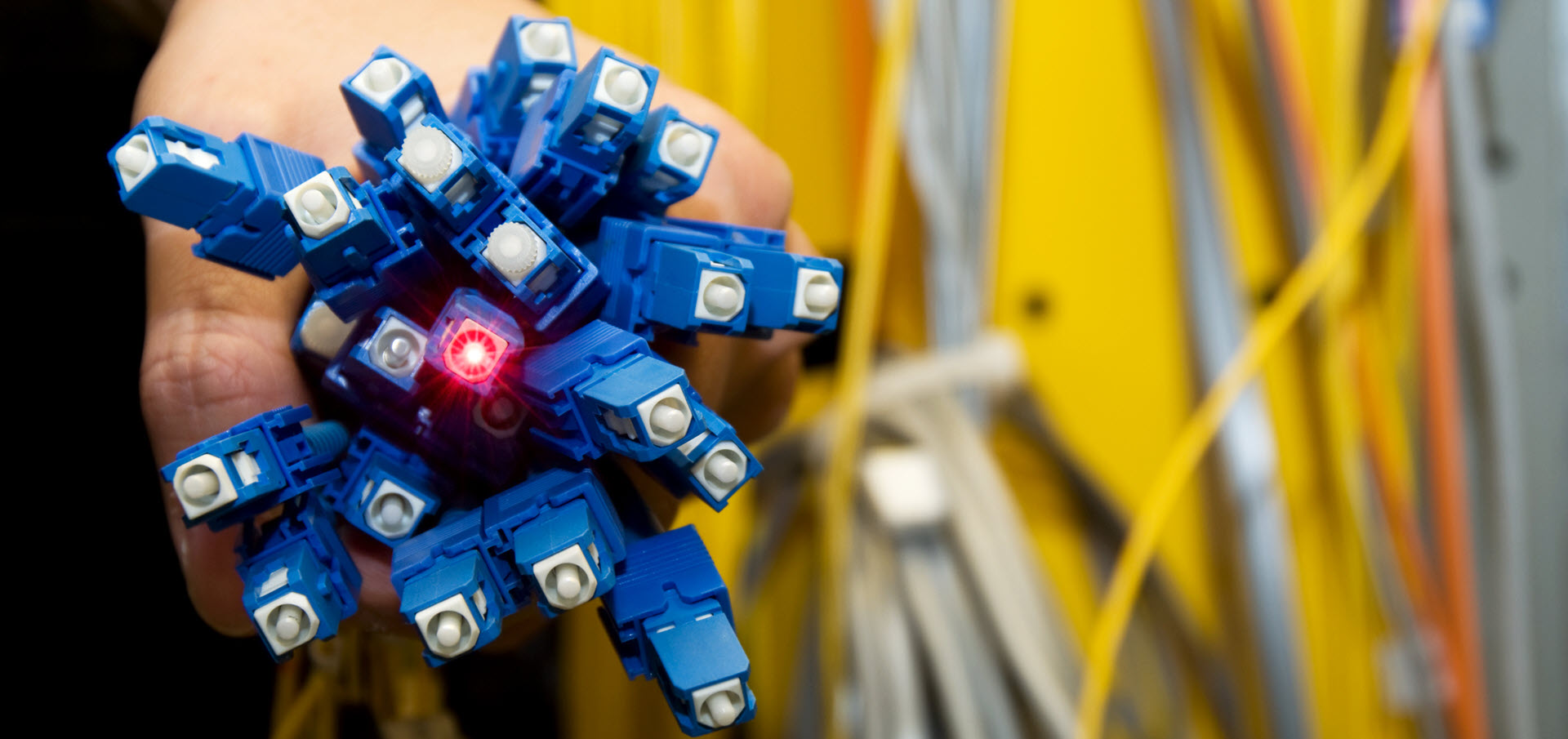 blog
Universal aggregation for Cable MSOs
In the second part of Wayne Hickey's series on universal aggregation, he takes a look...
Read
Application note
Residential Broadband for Cable/MSOs
Ciena's Residential Broadband Solution is designed to deliver the openness, modularit...
Download