Verizon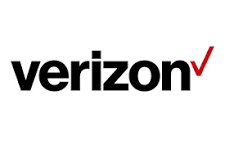 Verizon Enterprise Solutions Group manages the design, operation and maintenance of end-to-end integrated network solutions for large business, government and education customers across the United States. With more than 7,800 employees in 35 states, Verizon Enterprise Solutions Group offers a complete range of basic and advanced communications products and services to meet the voice, video, data and IP-related requirements of its customers. In addition, over 5,200 field operations personnel support enterprise customers nationwide.
Verizon Enterprise Solution Architects utilize the following best-in-class Ciena products to offer large enterprises flexible, reliable, total solutions at aggressive prices.
CN 2000 Storage/Data Extension CPE Platform
Extends Gigabit Ethernet & Storage Protocols over lower rate DS-3/SONET/GbE services for Data Center interconnectivity applications such as Disaster Recovery, Business Continuity, Data Center Consolidation and Geo-Clustering

CN 2600 Multiservice Edge Platform
Extends full rate 10/100/Gigabit Ethernet & Storage Protocols with SONET & T3/T1 over high bandwidth OC-12/48 or WDM services for large enterprise metro and campus applications

ONLINE Metro Multiservice DWDM Platform
Extends large densities of multiple protocol full rate services over metro or regional wavelengths for enterprise private networks

DN 7000 Multiservice Edge Switches
Delivers native Frame Relay, ATM, Ethernet, Circuit Emulation Services (CES), and Multi-Protocol Label Switching (MPLS) functionality across the entire network span, from modern data-aware access networks to the traditional edge of the core

CoreDirector Multiservice Optical Switch
Delivers a wide range of differentiable, end-to-end optical capacity for TDM and data services across the network with flexible protection options and maximum operational simplicity

CoreStream Agility Optical Transport System
Delivers Dense Wavelength Division Multiplexing (DWDM) transport capacity of 2 Tb/s over a single fiber in the C-Band alone
With more than $71 billion in annual revenues, Verizon Communications Inc. (NYSE:VZ) is one of the world's leading providers of communications services. Verizon Domestic Telecom serves customers based in 29 states with wireline telecommunications services, including broadband, nationwide long-distance and other services. More information can be found at
http://www.verizon.com/
.
For more information please contact us.