Sterlite Technologies Limited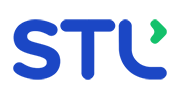 STL is a global leader in end-to-end data network solutions.
We design and deploy high-capacity converged fibre and wireless networks. With expertise ranging from optical fibre and cables, hyper-scale network design, and deployment and network software, we are the industry's leading integrated solutions provider for global data networks. We partner with global telecom companies, cloud companies, citizen networks and large enterprises to design, build and manage such cloud-native software-defined networks.
For more information, please visit https://www.stl.tech/.