Sterling Computers Corporation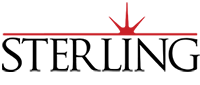 For over two decades, Sterling has been an award-winning leader in helping customers solve the most complex issues of their IT requirements. Sterling offers a simplified IT experience as a single point of contact for the Federal Government, Public Sector, and Commercial businesses as a Value-Added Reseller Plus (VAR+). Customers experience a sense of security knowing Sterling will handle all their procurement requirements. Sterling leverages elite teams across the organization and superior partnerships to assess, design, implement, and manage long term scalable solutions. From Client to Cloud, Sterling delivers genuine, unmatched value exceeding customers' expectations.
For more information, please visit https://sterling.com/.