Sofre Digital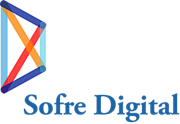 Sofrecom Argentina offers innovative technological solutions to the telecommunications, information systems, banking, insurance, and automotive industries.
Dedicated to the conception and deployment of solutions for major accounts and small and medium-sized enterprises, Sofrecom Argentina can simultaneously run complex projects of major scale in different industries. Thus, 350 consultants and experts work with Sofrecom's clients in South America on strategic consulting, marketing, network, and IT engineering projects.
For more information, visit http://www.sofrecom.com.ar/.