Hye Tech Network Solutions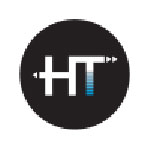 Hye Tech Network & Security Solutions, LLC is an organization built on the vision of providing the highest level of technical network and security related services. Our goal is to provide superior level of expertise and solutions. We focus on building scalable communications infrastructures that will fit our customer's technology needs today and enable future growth. The networks we design are ready for the secure convergence of various technologies (i.e., Voice, Video, SCADA, IoT, cloud).
For more information, please visit https://hyetechnetworks.com/.