Acronym Solutions (formerly Hydro One Telecom)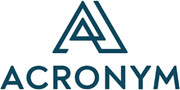 Acronym Solutions Inc. is a full-service information and communications technology (ICT) company that provides a range of scalable and secure Network, Voice & Collaboration, Security, Cloud and Operations Solutions. We support Canadian businesses, large enterprises, service providers, healthcare providers, public-sector organizations and utilities. We leverage our extensive network expertise to design and build customized, fully scalable solutions to help our customers grow their businesses and realize their full potential. With more than 20 years' experience managing the communications system that enables Ontario's electrical grid, Acronym is uniquely positioned to understand the mission-critical needs of any business to deliver the innovative and reliable services that respond to the changing demands of businesses, and support rapid growth and digital transformation initiatives.
For more information, visit https://acronymsolutions.com/.