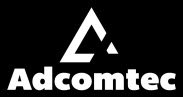 Adcomtec is a value added reseller of best in class technology, infrastructure and services that support fixed and mobile operators to build next-generation high speed and high capacity networks from the customer access to the core network.
While modern high capacity data requirements can stress existing network quality, Adcomtec offers quality of service tools to enable network operators to manage this challenge.
For more information, visit http://www.adcomtec.co.za.