What is metro routing done differently?
Today's metro network dynamics are forcing operators to reimagine their architecture for the converged metro—to deliver greater scale, simplify operations, and achieve sustainability goals.
Edge-to-metro and metro dynamics are causing bandwidth demands to grow at an unprecedented rate. Enterprise business services traffic is growing as are requirements for that traffic to reach the cloud. High-speed broadband and content-delivery networks are also on the rise. All of this is driving the need for 100/200/400 GbE connections and services in the metro.

Today's metro network architecture challenges
Current metro routers are inefficient when it comes to meeting today's rack, space, power, and cooling budget requirements—they lack the flexibility to adapt to controlled environmental constraints. Consequently, operators are forced to make trade-offs between scale, space, power, and cooling. Metro wholesalers are thus evaluating what their architecture can support and what value they might extract from converging the metro. Their chief goal is always to retain current customers and to drive new revenue growth through expansion of enterprise, mobile, and broadband services, while keeping Total Cost of Ownership (TCO) and sustainability in check. As operators look to competitively evolve their metro architecture and meet ever-increasing industry requirements, they are considering converging all services onto a single layer. Currently, there are three options to do this—all leave something to be desired: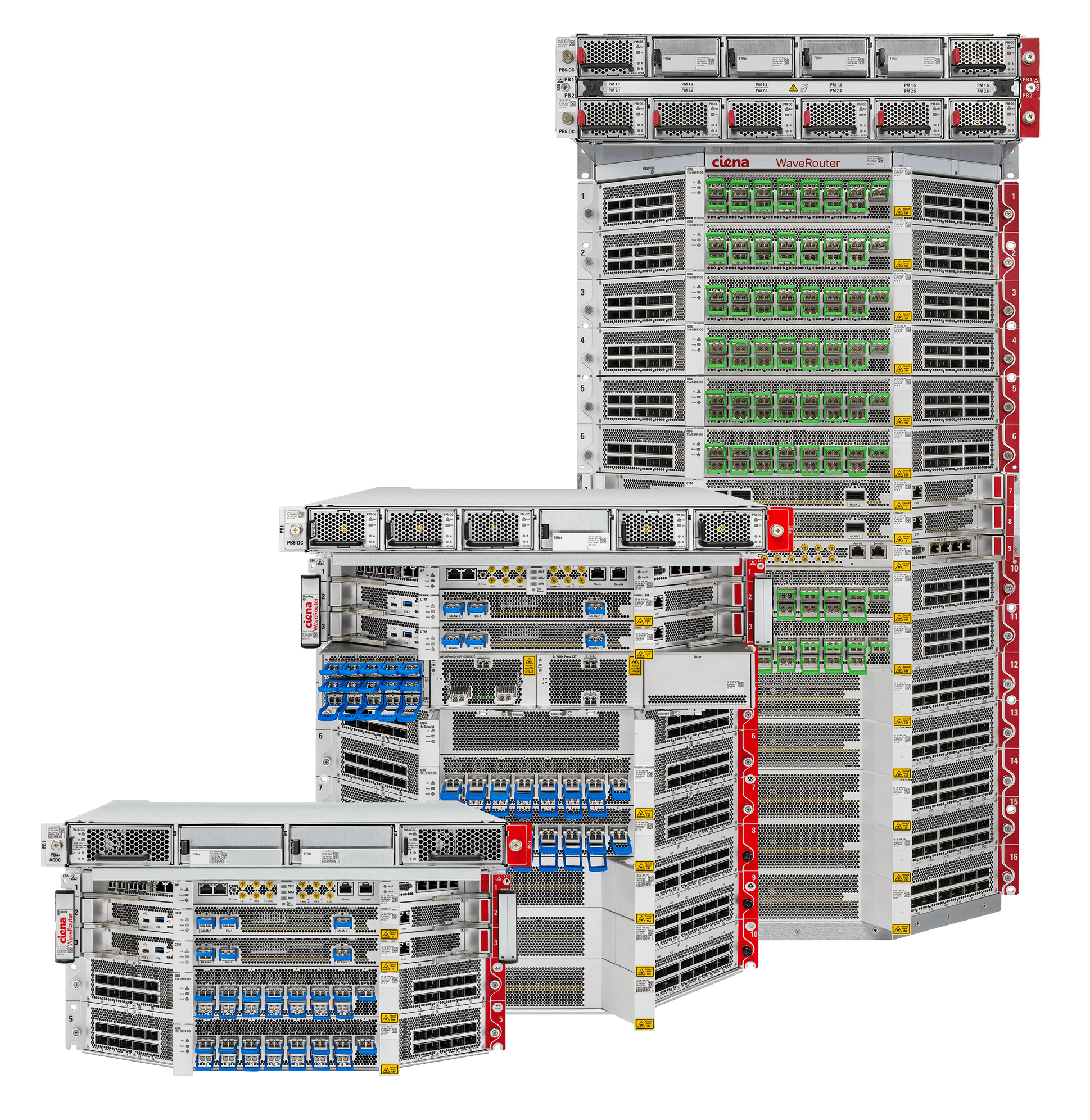 Traditional chassis (mid-plane/backplane chassis)
Traditional big chassis are fixed and limited in overall scalability and multi-chassis extensibility. This requires you to dispose of them when upgrading your network, causing additional waste.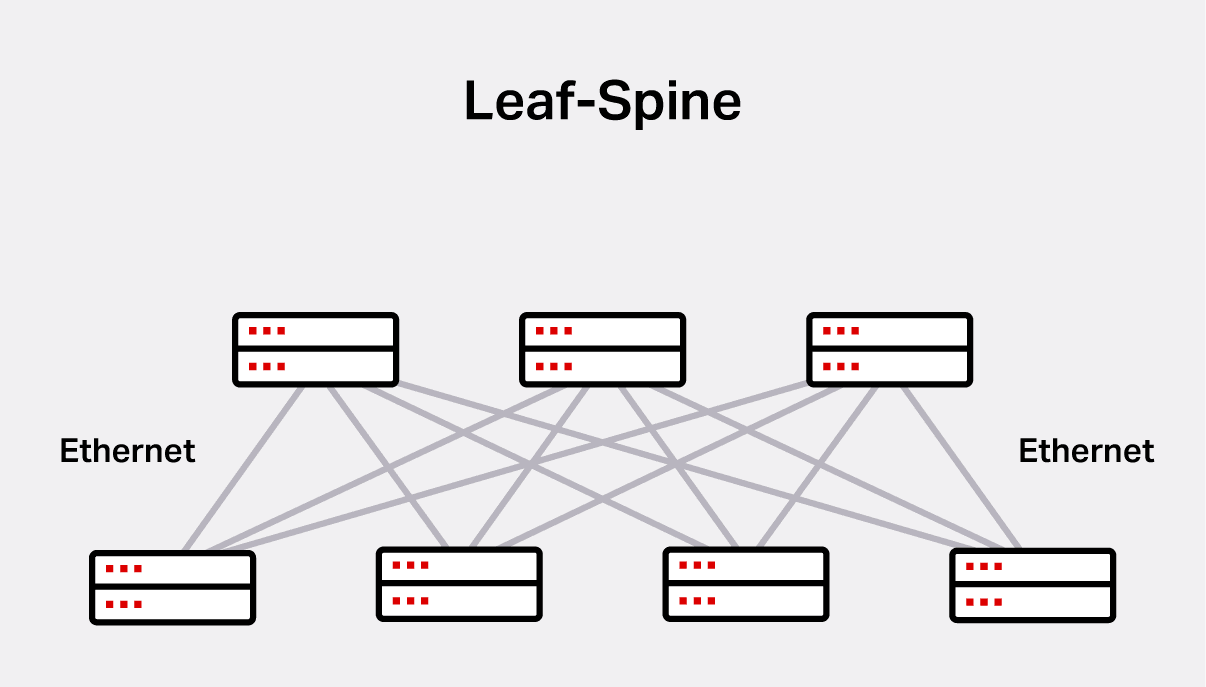 Leaf-spine
Leaf-spine suffers from operational complexities and the ability to cost-effectively scale up.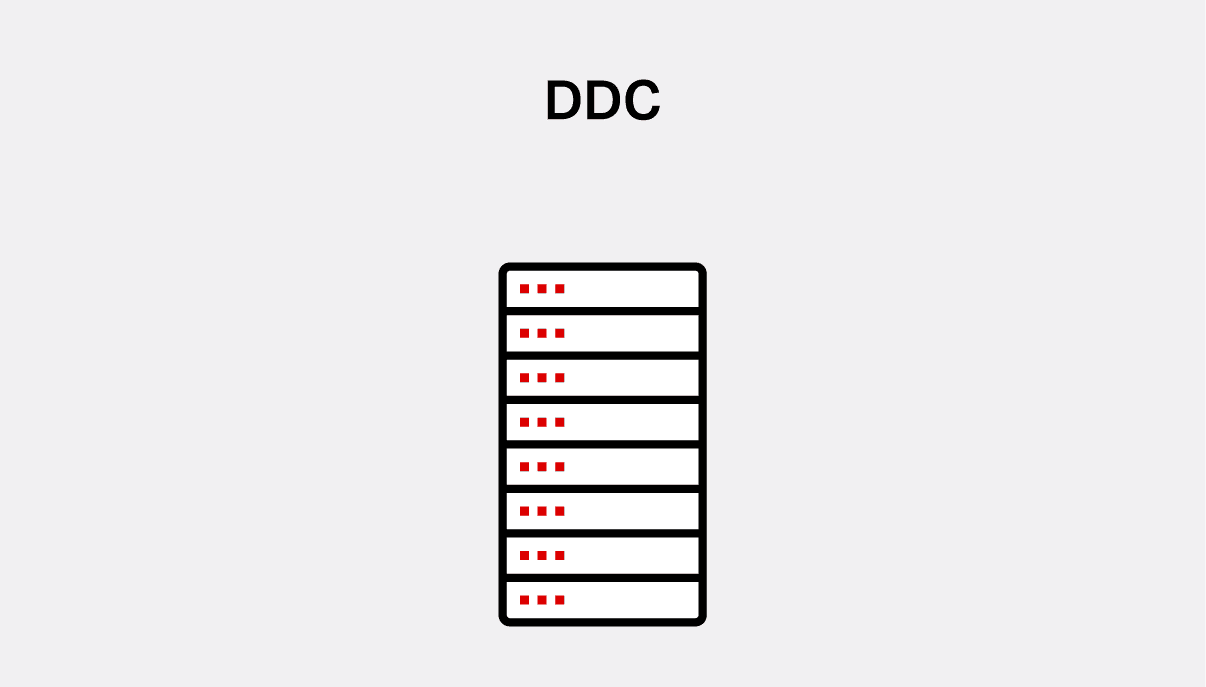 Distributed Disaggregated Chassis (DDC)
DDC suffers from reduced energy and thermal efficiency, as well as operational challenges, making it a less sustainable option for customers.
With each option, operators don't have a holistic view across all layers to optimize design, planning, and utilization of network resources for the mix and scale of these multi-layer connections and services. Operations teams work in silos at each layer. The impact on the metro means it takes longer to coordinate and complete any step of lifecycle management: planning, commissioning, provisioning, monitoring, and troubleshooting. Moreover, inaccuracy from manual data correlation and task execution can lead to human errors, time delays, and suboptimal network designs, resulting in operational inefficiencies and increased costs.
Ultimately, these siloed views can hinder operators' ability to service future trends in the metro, resulting in increased costs, reduced Return on Investment (ROI), and limited sustainability benefits.
A new approach to metro routing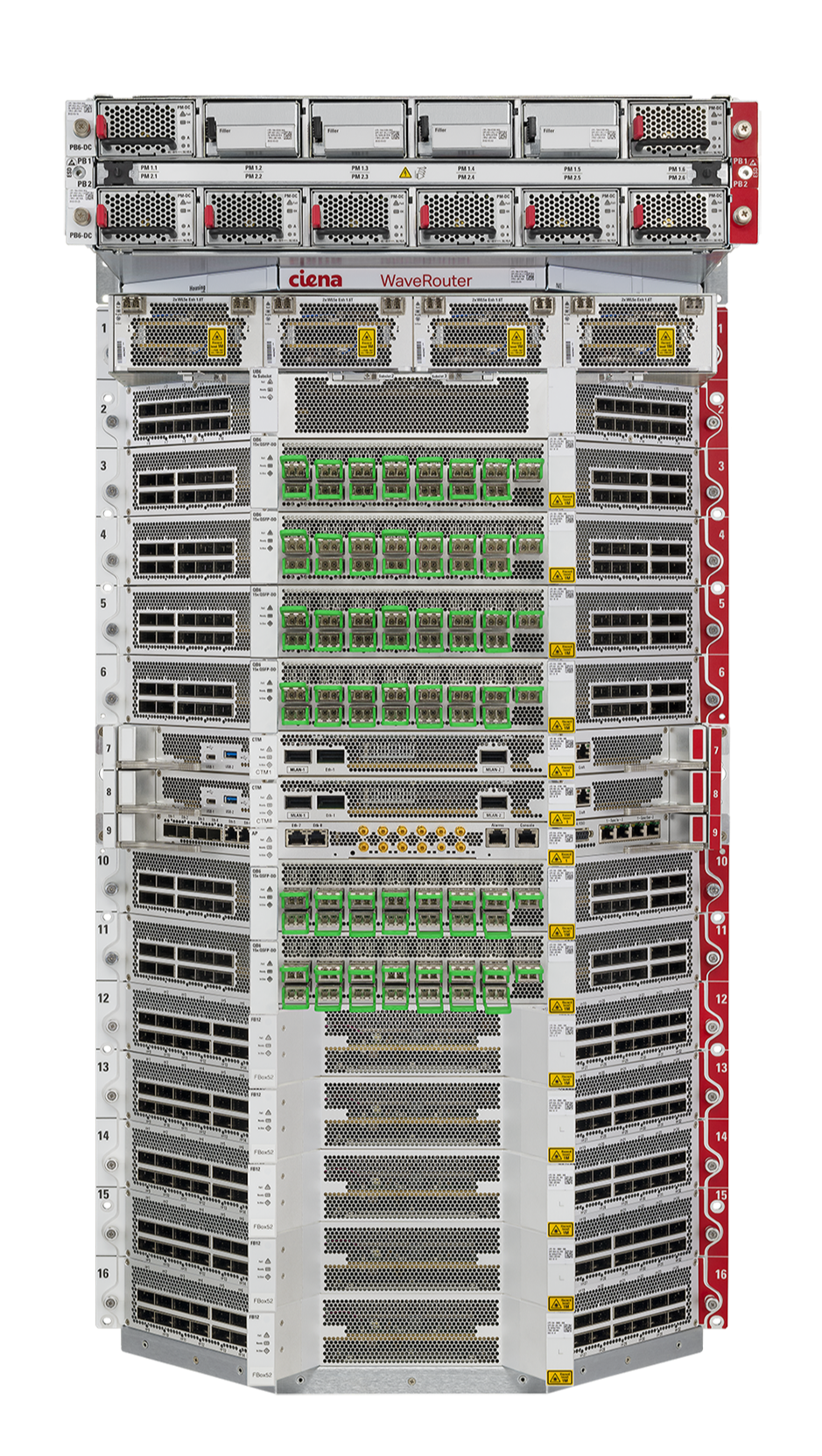 Ciena takes a holistic approach to metro convergence to support edge-to-metro and metro dynamics. WaveRouterTM—a reimagined routing platform architecture for the converged metro—represents a true break from a legacy of constraints. WaveRouter has a lower first-in cost than traditional chassis design, is simpler to deploy and manage than leaf-spine options, and provides a better integrated hardware/software experience than DDC metro routers.
Scale
WaveRouter's converged architecture is built to scale—today and tomorrow. Operators can easily scale up when and where they choose with disaggregated compute clusters for route processing. Unlike other metro routers there are NO trade-offs when using independent scalable compute. The extensible switch fabric and flexible cabling options for non-adjacent rows offer metro operators choice—again, where and when you wish to scale out. There are no slot restrictions for thermals or stranded bandwidth scenarios when adding high-speed optical ports.
The angled faceplates on WaveRouter are unique for metro routers, enabling a zero-power, ultra-thin, low-cost interconnect. With modular granular increments of 6 Tb/s to minimize blast radius, metro operators can easily scale up and out to 192 Tb/s. This means on-demand scalability and any-to-any connectivity in the metro at any distance with minimal equipment and reduced space and power.
Operational simplicity
While other metro routers require multiple management IP addresses, WaveRouter's single IP address for management simplifies operational concerns even with stacked housing chassis. Ciena's Manage, Control and Plan (MCP)domain controller provides a unified view of WaveRouter's IP and optical components and services, enabling holistic lifecycle management of WaveRouter network services—including visibility, planning, provisioning, assurance, and optimization. You can quickly plan for converged metro network deployments with guaranteed optimal path design and performance, and minimal equipment and protocols—while at the same time adapting to market demands on the fly.
Sustainability to the metro
WaveRouter's 600 mm depth is a space-efficient design that fits in a large variety of locations in the metro. WaveRouter can support a wide range of plugs and submodules without stranding chipset or fabric capacity—whether pluggables, including WaveLogic™ 5 coherent optics, ultra-long-haul submodules, and beyond. Recent sustainability models have shown that evolving the network to 48 Tb/s via Ciena's 8110 to 48 Tb/s via WaveRouter results in a 65 percent reduction in footprint and 55 percent reduction in power. The unique ability to be deployed in non-adjacent racks and even in non-adjacent rows can provide significant space and resource allocations savings for metro network builders. WaveRouter can reduce blast radius, spread thermal load over multiple racks, and even take advantage of fragmented racks.
Bringing convergence to the metro
Designed for multi-layer convergence, WaveRouter cost-effectively addresses unprecedented demands for coherent routing, or the convergence of IP and optical layers. WaveRouter is designed for this convergence in the metro using a next-generation Network Operating System (NOS) and is integrated with the industry's leading coherent pluggables and optimized photonics. WaveRouter can be deployed as part of Ciena's open and flexible Coherent Routing Solution for the metro.
The traditional way of building metro networks is no longer a viable solution to support any-to-any high-capacity routing and switching metro applications. Ciena's WaveRouter converges edge-to-metro and metro traffic using multi-dimensional, ultra-high metro capacity, and multi-layer awareness and coordination. It's metro routing done differently, because you asked.