Webinar
Sharpen The Edge — Control Costs, Simplify Operations and Increase Profits with Virtualized Edge
It's time to simplify
Open the door for more virtualized edge opportunities
Enterprises across industry verticals are seeking solutions to make branch locations more agile and reduce operational expenses through virtualization of network functions and business applications. This presents substantial opportunities for service providers to generate new revenue and increase profits.
While previous branch transformation initiatives have been centered around Software-Defined WAN (SD-WAN), enterprises are now focused on deploying Virtual Network Functions (VNFs) like routers, firewalls, wireless access, and others. Additionally, they're looking for new solutions to virtualize latency-sensitive business applications and simplify multi-cloud access across their branch locations.
Enterprises want a service provider that maximizes VNF choice and flexibility—and avoids vendor 'lock-in'. In evaluating virtualization solutions, they want a solution that is open and best meets their needs across their locations.

Join Ciena's Jurgen Hatheier and Michael Crossey, and ACG Research CEO Ray Mota as they discuss how enterprises are embracing virtualization of their branch infrastructure and how an 'open-by-design' solution provides service providers the opportunity to generate new revenue and increase profit margins.
Featured speakers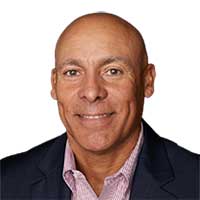 Ray Mota
CEO and Principal Analyst, ACG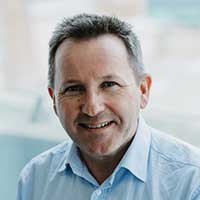 Michael Crossey
Director, Software Business Development, Ciena