Webinar
Deterministic Communications for Power System Protection Applications Over Packet-Based Private and Leased Wide-Area Networks
TDM has been widely deployed across the utility industry because it delivered low-latency, deterministic, and minimal-asymmetry performance. However, the utilities industry is moving toward using Ethernet and packet-based networking for all utility applications and services, including protection. This migration to packet comes with a challenge of designing packet-based pilot channels that still meet the strict performance and determinism requirements essential for supporting protection applications.
In this webinar, you will:
Learn how Ciena and SEL are partnering to provide an end-to-end solution for utility networks
Understand how SEL and Ciena Carrier Ethernet technology interoperate to provide deterministic performance (guaranteed latency) for critical traffic over Carrier Ethernet-based Wide Area Networks (WANs) including the ability of the solution to support a line current differential protection channel across a Carrier Ethernet topology
Learn how SEL and Ciena can address the urgent challenge facing utilities of migrating critical leased analog-based pilot channel protection circuits to Carrier Ethernet while preserving circuit-switched channel performance and maintaining the 4-wire and direct transfer trip interface to the end device.
Featured speakers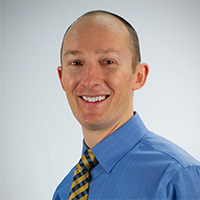 Paul Robertson
Senior Program Manager, Schweitzer Engineering Laboratories